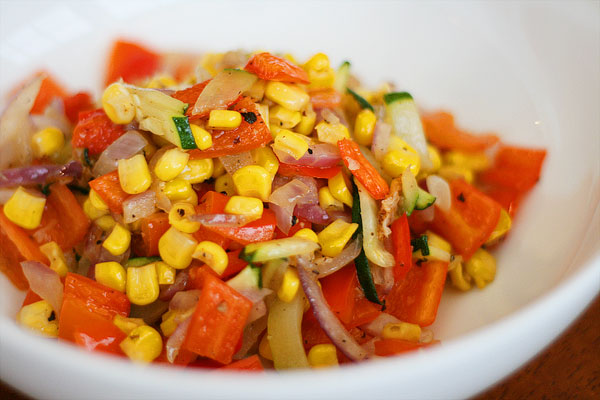 A few weeks ago I mentioned one of my favorite summer side dishes… These delicious, sweet roasted vegetables. I've now added the step-by-step recipe over on the recipe section of Kevin & Amanda. I love it because my side dishes are often an afterthought, but with this, you can keep all the ingredients on hand to quickly throw together a complementing side dish that goes with everything. And the bright colors make a beautiful presentation! Best of all, it couldn't be easier to whip up. The sweetness of the corn and bell pepper really shine in this recipe, so if you're not usually a big fan of vegetables… Try these! :) We're having it this week with our favorite salmon.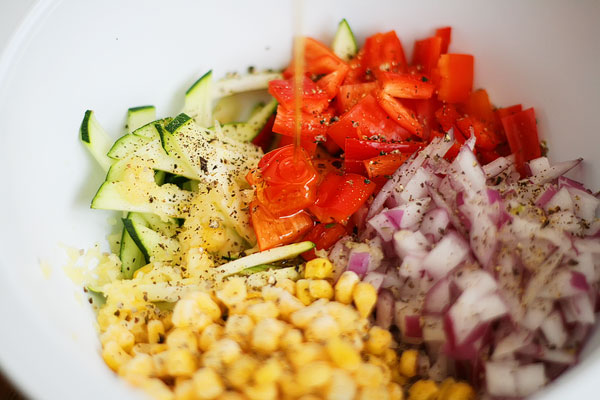 Sweet, Summer Roasted Vegetables Recipe
♥♥♥
What's on your menu this week?