It's been awhile, but once you see this recipe, you'll see it was worth the wait! :D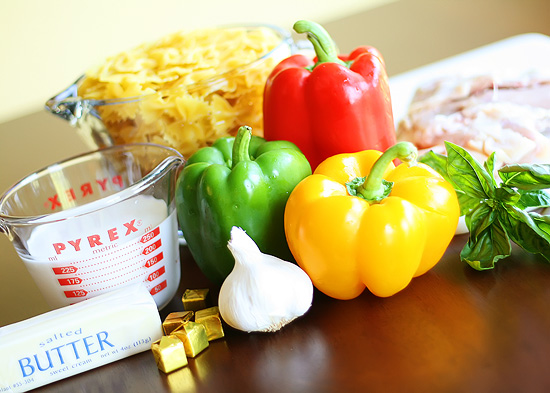 This fresh, colorful pasta dish is *perfect* for summer.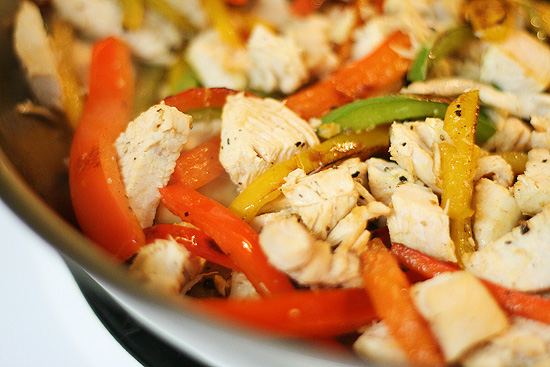 The sweet, crisp bell peppers add such a wonderful flavor to the chicken and the creamy alfredo sauce. The color and taste really bring this dish to life! :)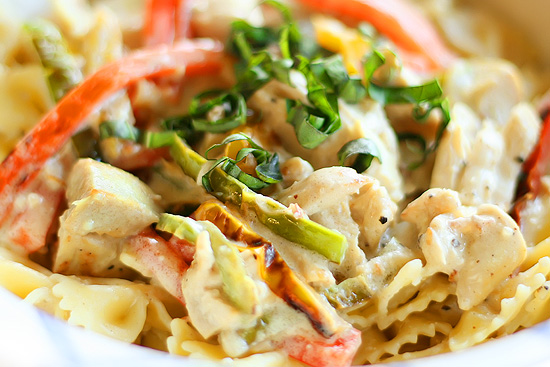 Pour over some funky farfalle pasta and top with a little fresh basil (from my garden! :)) – this dish is definitely pasta perfection! :)
Click Here for the full recipe for this Colorful Chicken Alfredo! :)
Speaking of summer- I was browsing The Polkadot Alley the other day and they have the *cutest* new beach and pool accessories! :) Have you seen them?? Run over there and check them out! :)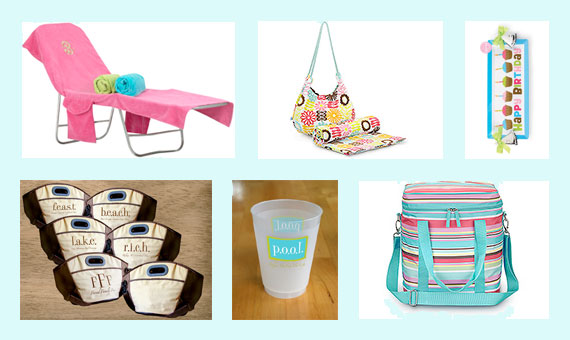 Aren't they to die for? :) I thought you'd think so. That's why I thought a $30 gift certificate to The Polkadot Alley would be the perfect giveaway to kick off the summer here at kevinandamanda.com! ;)
Look at that *cute* terrycloth lounge chair cover! Doesn't it look so soft and comfy! My regular beach towel never covers the entire chair. This cover would be perfect! Or the beach bag and matching towel!! Wouldn't I look so hip toting that to the pool? ;) Or that SUPER CUTE cooler!! I love it!!! Oh- and the cupcake tray?? Wait, is it too late to cancel this giveaway and keep the gift certificate all for myself?? :D
No no, rest assured, I want *you* to have it! :) As a way to say thank you for being such a loyal reader! :) And you can tell me what you got and I can live vicariously through you. :D
To be entered to win the $30 gift certificate to The Polkadot Alley, leave a comment on this post- you can tell me what you'd get if you want! (or how delicious my colorful summer pasta looks ;D) The winner will be chosen by his or her comment number, which will be picked by Random.org's number generator. But hurry! The contest ends Wednesday, June 24, at 11:59 pm CST.
Thanks for looking and GOOD LUCK!!! :)