I love blogging. I love sharing with you guys. I love hearing from you guys. Thank you for being here! Last Friday I launched a new design for Kevin & Amanda. Here are a few of my favorite new features.
Camera Settings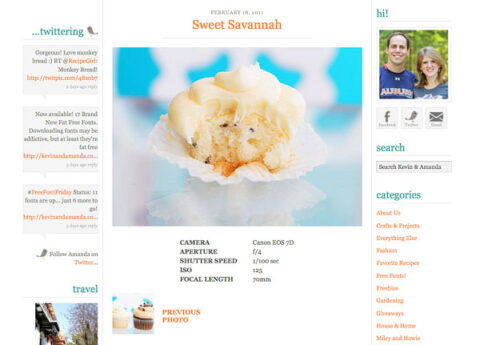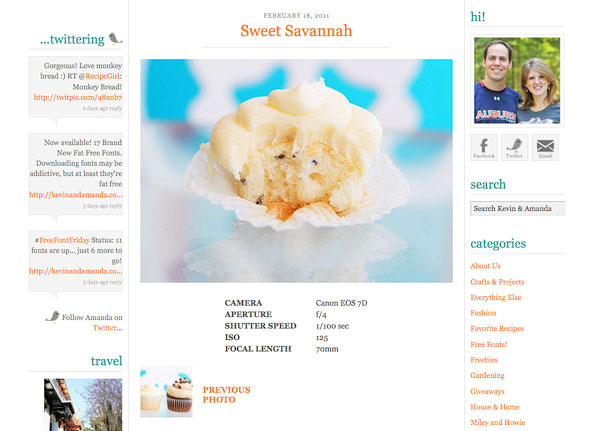 Most of you guys already know this one. I added this feature a few weeks before the new design. But just in case you missed it, on all the newer posts, you can now click on the photos to show the settings I used to take that photo. You can try it out here!
Search Results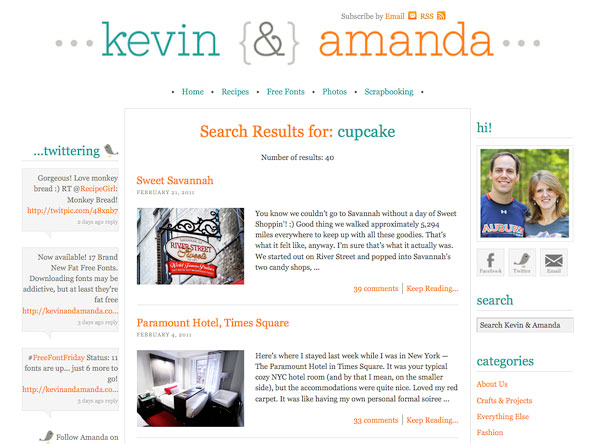 Searching Kevin & Amanda or browsing through the categories and archives should be a little easier now, with post excerpts like this.
Short URLs

This is one of my favorite features! If you click the Twitter bird at the bottom of each post, it will generate a custom short url that looks something like this: https://www.kevinandamanda.com/aETu
Fun.
Comments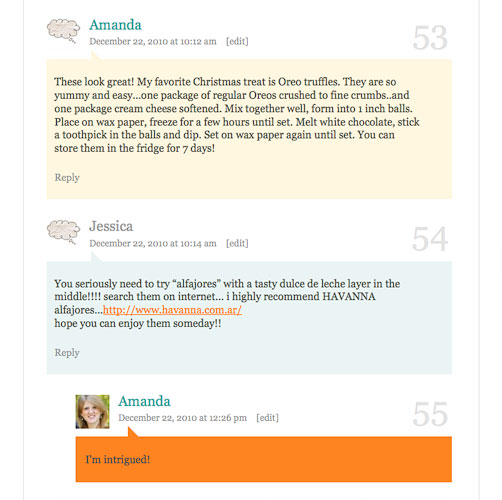 The comments section is another favorite. I think I love the color-coordinated alternating speech bubbles the most. And you can quickly find my replies to your comments by scrolling through and looking for the bright background.
If you'd like for your picture to show up next to your comment, you can get a Gravatar. It'll show up next to your comments on all blogs that have Gravatars enabled!
Recipes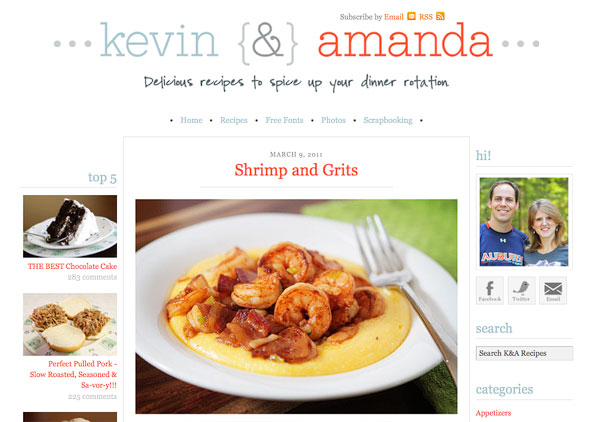 The recipes section of Kevin & Amanda got a new design too! It's got all the same features with a slightly different color scheme.
Fonts
The font used in the header is Esfera NF and the handwriting font on the recipe blog is Pea Sadie.
Let me know if I've forgotten anything you were wondering about. Thank you again for being here. I can't tell you how much I appreciate ya. Hope you like the new design!