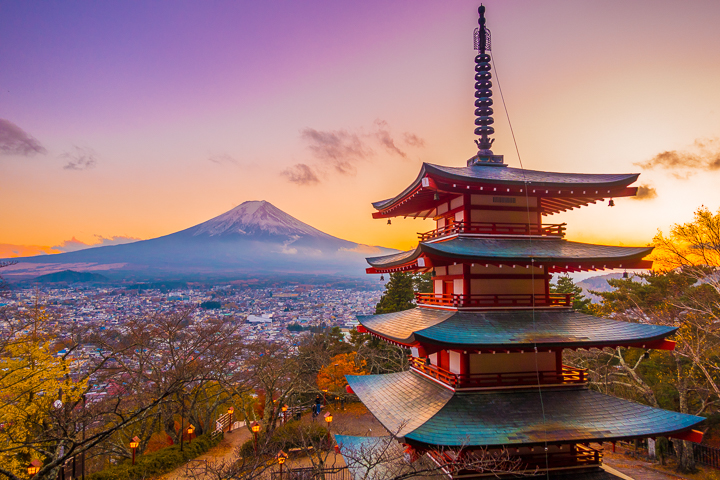 If you're planning a trip to Japan, seeing Mount Fuji is probably high on your bucket list. And while it's true that on a clear day you can see Mount Fuji from Tokyo, if you want a truly unforgettable experience, I highly recommend heading outside of the city and spending a night or two in a small lakeside village known for the best views of Mount Fuji.
If you want the ultimate Mount Fuji experience, here are our best recommendations for where to stay, where to get the best views, and how to get around without a car!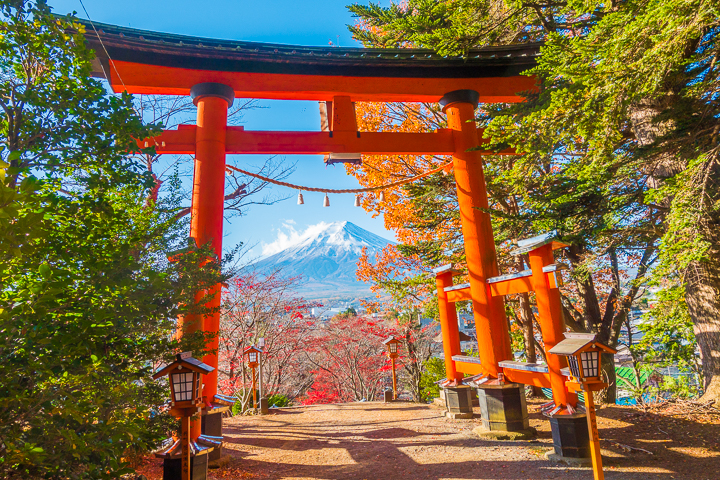 ---
How to Get There
I recommend spending 2 nights in the charming lakeside village of Kawaguchiko. This region is famous for its breathtaking views of Mount Fuji. Many of the postcard-perfect photos you've seen of Mount Fuji were taken in this area.
There is a direct bus from the Shinjuku Expressway Bus Terminal in Tokyo to Kawaguchiko Station. It runs often and takes approximately 2 hours.
Be sure to book your bus tickets in advance — buses fill up quickly, and if you just show up to the station the morning you want to leave, the bus might already be full and you might have to wait an hour or more for the next one.
Here is a website where you can book your tickets in advance: Highway Buses Japan
---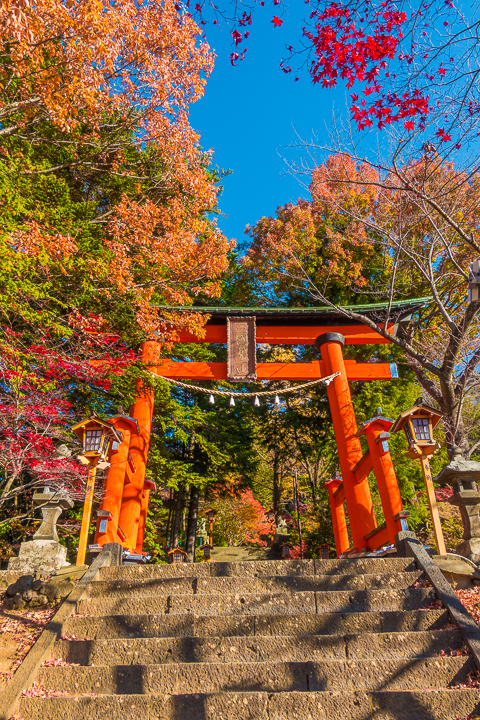 ---
Where to Stay
The best place to stay in this area would be somewhere within close walking distance to Kawaguchiko Station. This is where all the restaurants are and where all the buses to get around the area will depart from.
We didn't know the best area to stay when we booked our hotel, so we stayed at Mystays Fuji Hotel. It offers fabulous views of Mount Fuji right from your room! But it's a bit far from Kawaguchiko Station. On the plus side, it is right across the street from the Fuji-Q Highland Station, so you can easily take the train back to Kawaguchiko (it's only one stop and maybe a 5 minute ride) but it just adds extra time (and money for train tickets!) every time you want to ride. I think I would have preferred to stay closer to Kawaguchiko Station.
---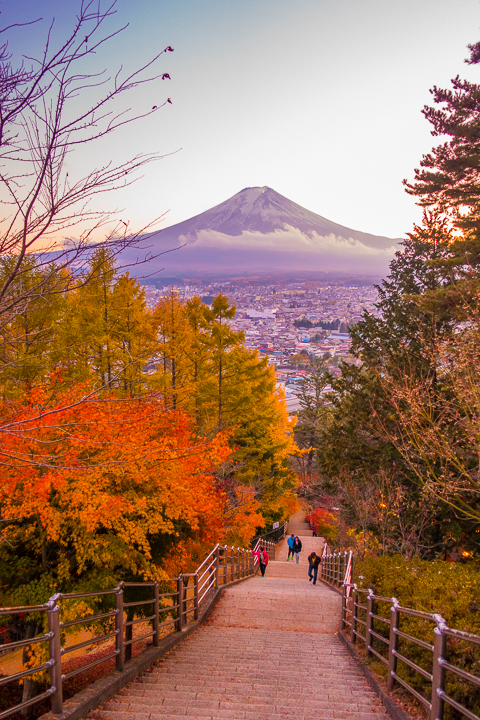 ---
Where to Go
Now that you've made it to Kawaguchiko, here's where to get the best views of Mount Fuji:
---
Chureito Pagoda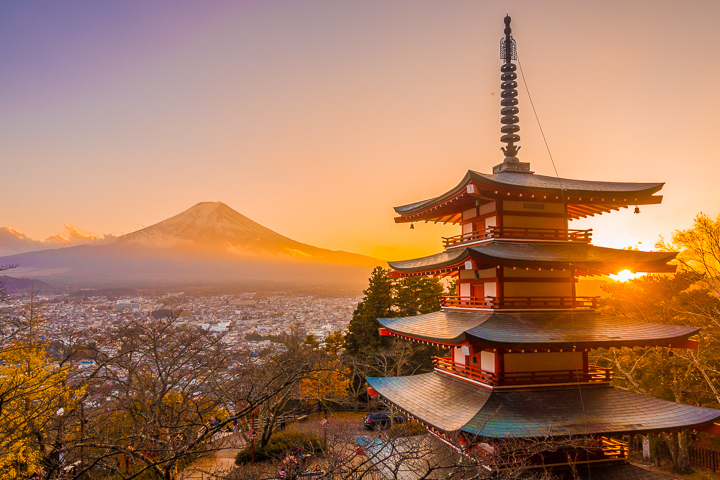 From Kawaguchiko Station, take the train to Shimoyoshida Station. It's 4 stops and takes about 13 minutes. The train runs approximately every 30 minutes. From Shimoyoshida Station it's about a 20 minute walk up 396 steps to the Chureito Pagoda. Before ascending the stairs, you'll pass under a large red shrine — be sure to turn around and look at the view of Mount Fuji through the shrine!
At the top there's a platform where you'll get a view of the pagoda and Mount Fuji in the background. It's particularly spectacular in fall when the leaves are changing colors and in spring when the cherry blossoms are blooming. The best lighting is at sunset or in the morning.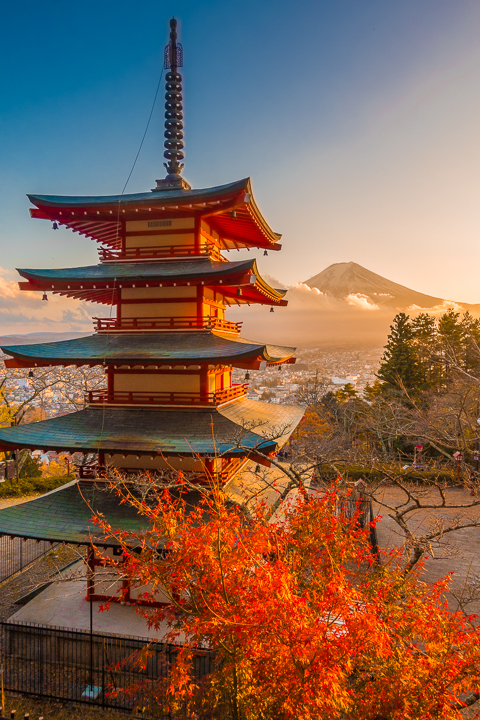 ---
Oshino Hakkai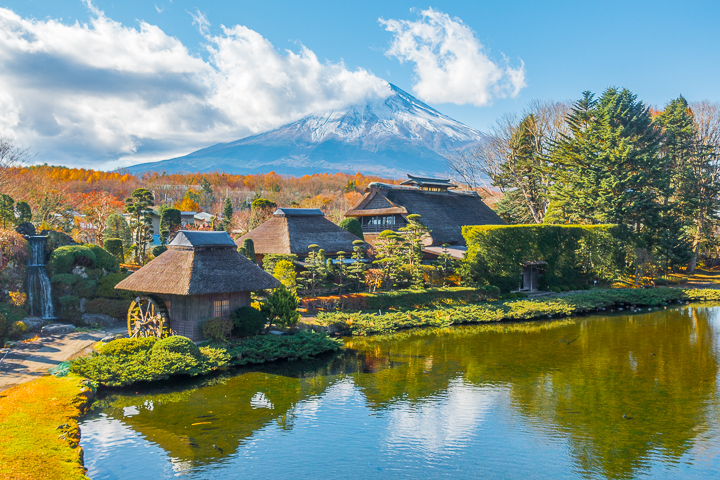 Oshino Hakkai is a tiny touristic village in a picturesque setting with small ponds, views of Mt. Fuji, and a few vendors selling street food and souvenirs. To get the view above, you must pay a small fee to enter the Hannokibayashi Museum — a small, outdoor museum with traditional thatched roof farmhouses displaying various farming tools, household items, and samurai armor.
From Kawaguchiko Station, there are buses that run approximately once per hour to Oshino Hakkai.
From Fujisan Station (2 stops from Kawaguchiko Station) there are buses that run more often. Fujisan Station is much less crowded than Kawaguchiko, and the ticket agents were extremely helpful. No need to worry about getting a ticket in advance.
Pro Tip: Board the bus from rear entrance!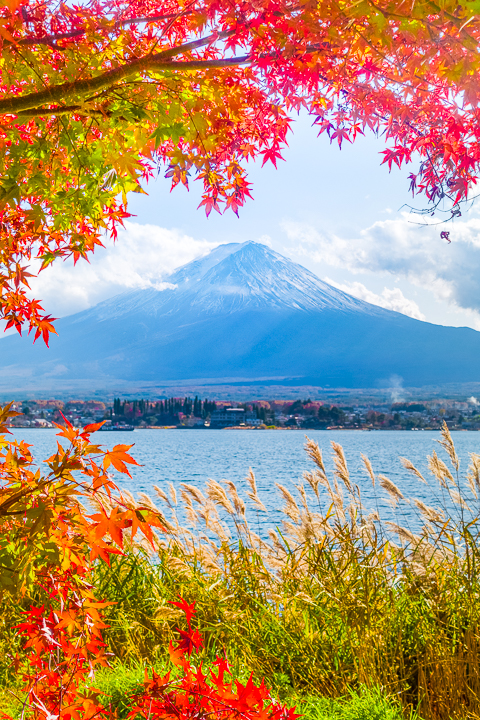 ---
Lake Kawaguchi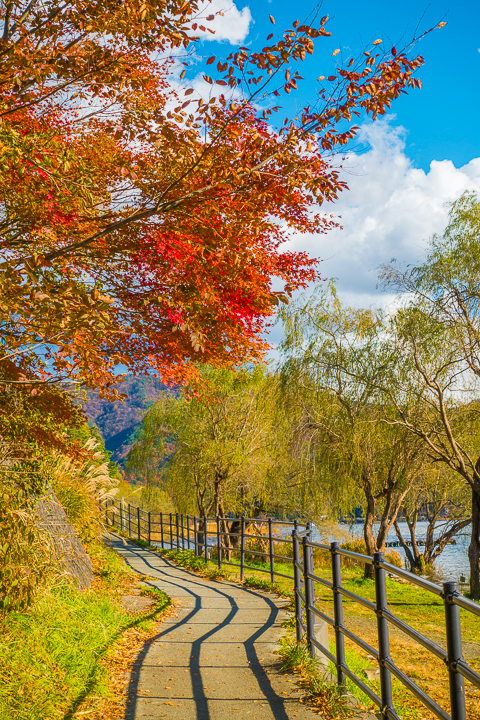 To finish your perfect day at Mount Fuji, I recommend heading back to Kawaguchiko Station and renting a bicycle from one of the shops nearby. There is a very nice path all the way around the lake with incredible views of Mount Fuji behind the lake.
There are many, many fun places around the lake where you can stop along the way. BE SURE to stop at Fujiyama Cookie!!! They make fresh shortbread cookies shaped like Mount Fuji with icing as the snow on top!! They are ridiculously delicious! They come in several different flavors. I only bought one small pack and I seriously regretted not buying more. I looked all over Tokyo and the airport, but the only place you can get them is in Kawaguchiko! These would make the cutest souvenirs ever!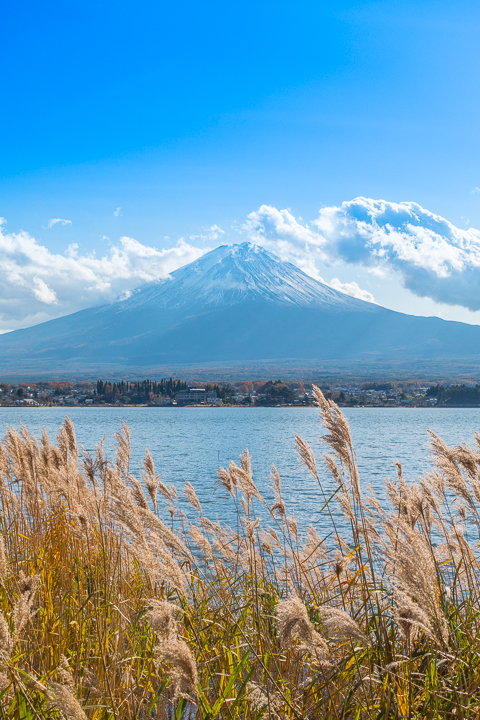 For the best views of Mount Fuji behind the lake, be sure to go all the way to at least Nagasaki Park. We went a bit further (but not much) before turning around and heading back.
If riding a bike is not your thing, there is the Fujikyuko Bus which departs from Kawaguchiko Station every 15 minutes. It goes all the way around the lake, making many stops along the way. You can take the bus to Nagasaki Park and walk back, or hop back on the bus at one of the stops when you get tired.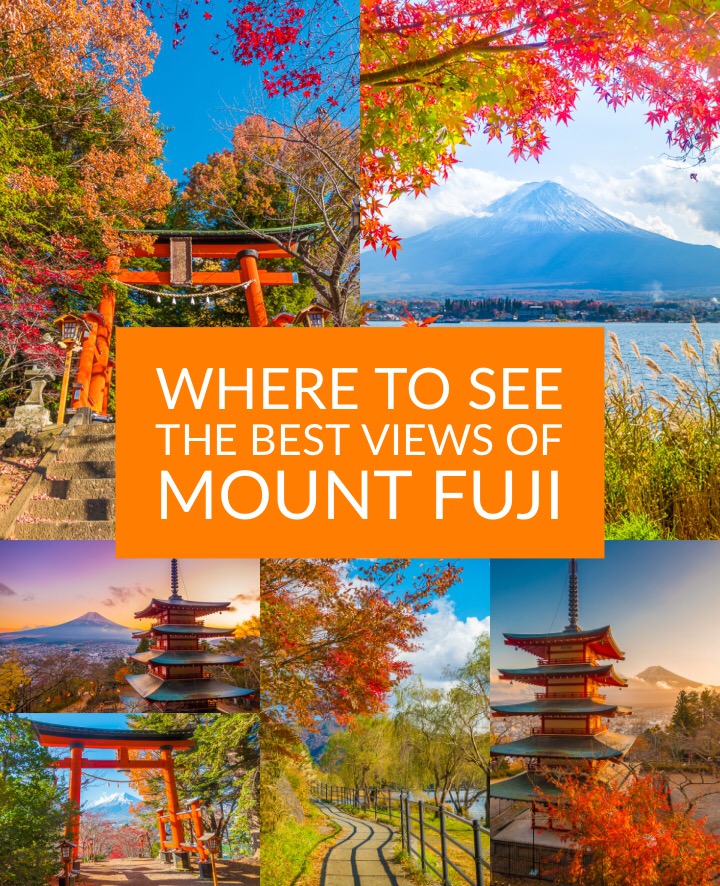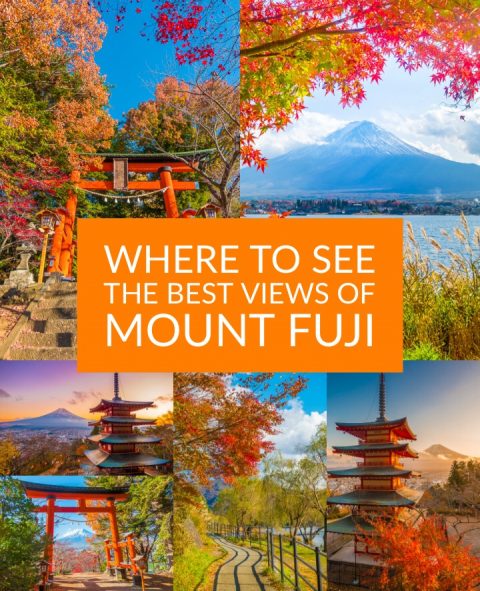 Thanks so much for reading! Have an amazing time at Mount Fuji!!