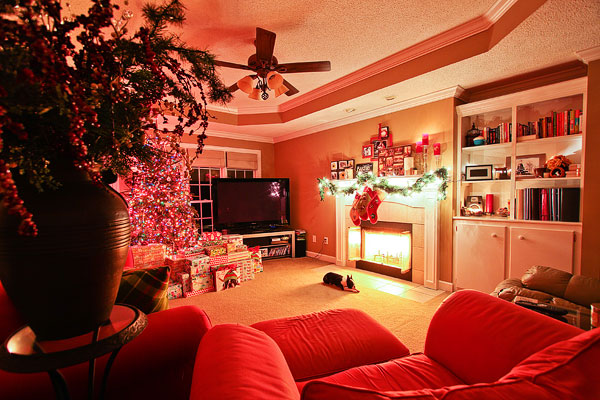 We'll be spending Christmas day with our families this year, so "our" Christmas Eve came a few days early. :)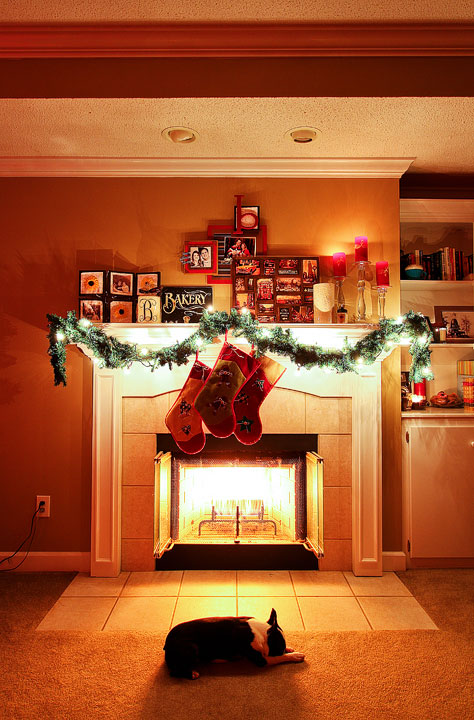 We had our tradition of toasting marshmallows and drinking hot chocolate by the fire while Howie the Boston terrier got himself all toasty as well. That little stinker seriously loves it when we build a fire! He snuggles as close to the warmth as he possibly can.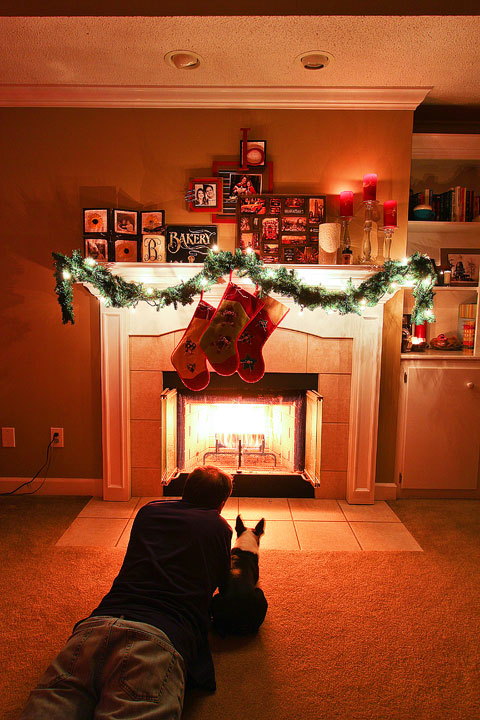 Kev's not a huge marshmallow fan, so he gives me all of his toasted marshmallows.
And that's why I married him.
This year we made S'mores with Ritz crackers and Biscoff spread. A fabulous twist!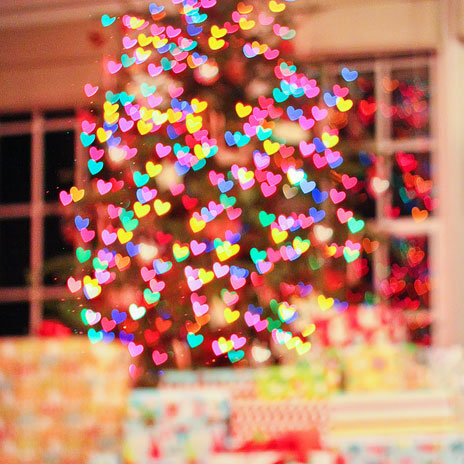 And I couldn't resist snapping a few bokeh photos of the tree. :)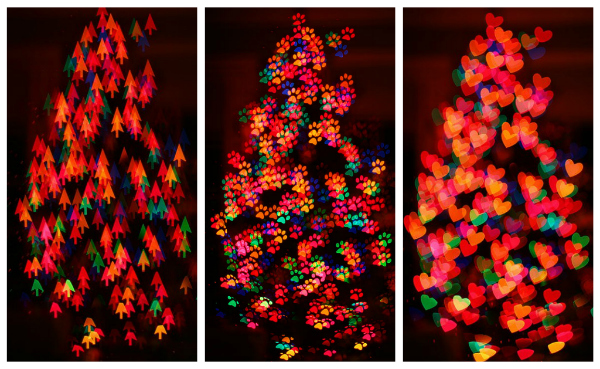 A couple of Christmases ago I posted this tutorial on how to create your own custom shaped bokeh with just some scissors and paper. Check it out for some tips on taking photos in front of the Christmas tree as well. This year I played around with some of the shapes from the Bokeh Masters Kit. Loved the little paw print!
(Note: To see the settings for the bokeh photos above just click on the collage, and then click Next Photo to scroll through the three photos in the collage to see their settings.)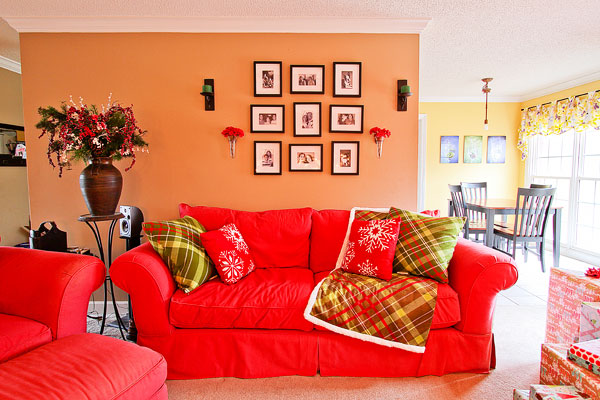 I saw these super snuggly giant green pillows at Target this year, and knew they'd be the perfect touch to add a little merry to our red couch this year. I also replaced the normally white candles on the wall with sweet pine scented green ones from Walmart. And my super-talented friend Stephanie made me a Christmas bouquet for the vase! Isn't it purty?
By the way, even though they're not in this picture, I feel the need to apologize for my multi-colored lights on the Christmas tree, and the white lights on the mantle.
Kevin won that battle.
But he toasts my marshmallows, so we're all good.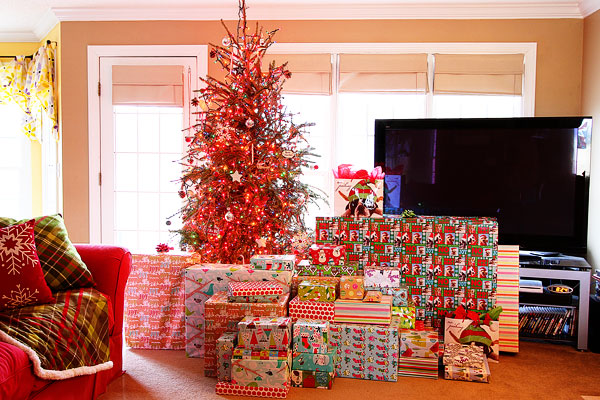 Hey Mom! Can ya guess which one is yours? ;)
Merry Christmas, sweet friends! I am so thankful for you guys, every day. Reading your kind comments makes my whole day. I feel so incredibly lucky to have such awesome folks to share with.
Have a beautiful, blessed Christmas!
Love,
Kevin, Amanda, Miley and Howie