Here are a few things I can't seem to get enough of right now. Five favorites, from five completely different categories: food, fashion, beauty, home, and technology. My weaknesses. Here's what's currently topping the charts!
1. Food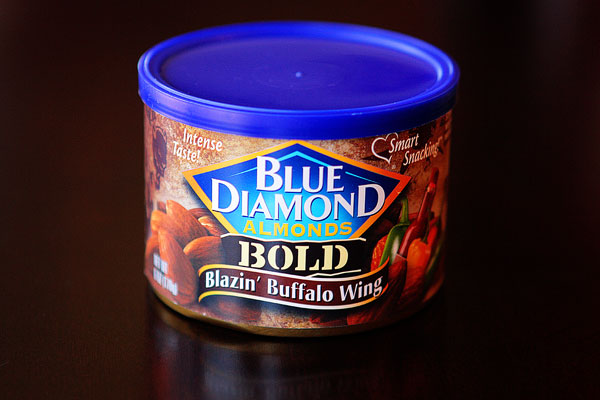 Blazin' Buffalo Wing Almonds. I don't know why I'm addicted to these things. First, I don't really even like wings. All that much. Donning my flame-proof suit. Second, I don't really even like, uh, almonds. I always pick around them in mixed nuts. Politely. Is it the papery skin? I don't know. I definitely wouldn't have picked these up off the shelf if a friend hadn't offered them to me first. Let me be that friend for you. Pick some up. They're salty. They're spicy. They're sweet and delicious. And almonds are good for you, right? Right.
2. Fashion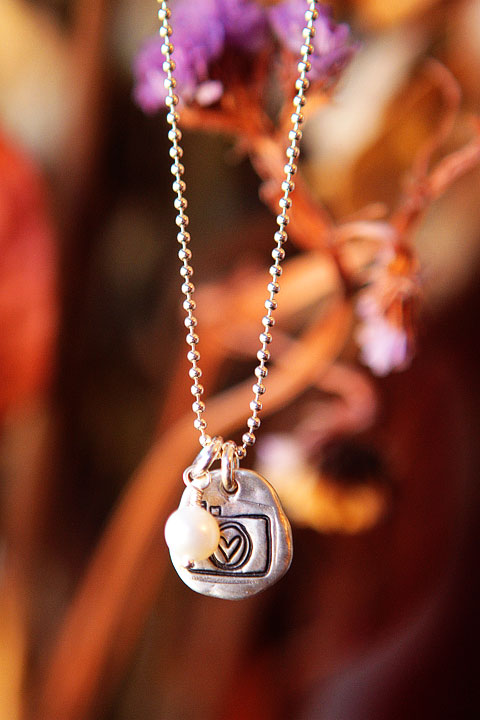 Cute Camera Necklace. A gift from Lisa Leonard. Isn't this precious? I can't seem to get enough of this necklace lately. Especially with my favorite earrings of all time. Love dressing up a cute pair of jeans with this combo!
3. Beauty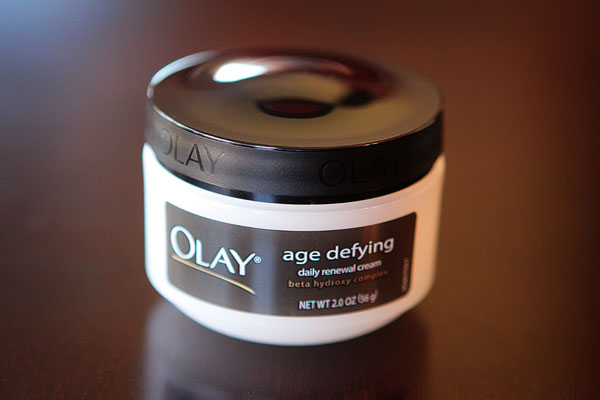 Olay Daily Renewal Cream. This stuff makes my skin feel so soft. I love the way it makes my face feel when I wake up in the morning. I got it because I read that using a moisturizer with alpha or beta hydroxy is the best way to exfoliate and renew skin for a soft, glowy complexion. (Alpha for dry, beta for oily.) All I know is that it makes my face feel wonderful in the morning!
4. Home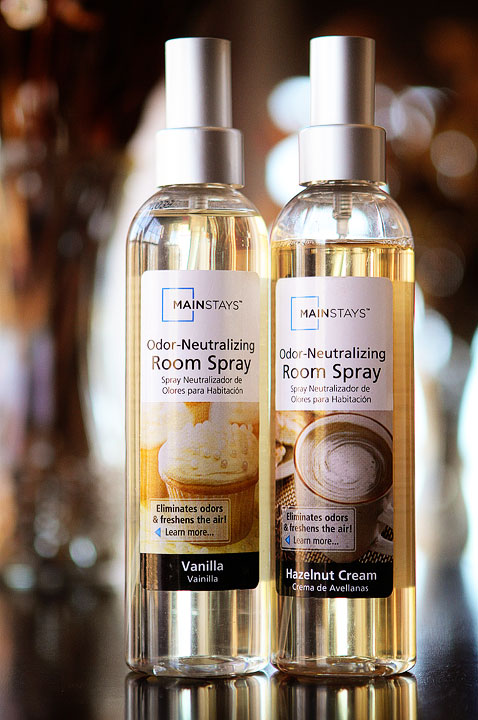 Hazelnut Cream & Vanilla Room Sprays. From Walmart. I've said it before, but I think Hazelnut Cream is one of my favorite scents of all time. I've been getting this super cheap candle from Walmart for years, and I keep going back to it. It doesn't tunnel, it fills up a room, and when it's not burning, I still can catch a slight hint of it wafting through the air. Love it. The last time I went to Walmart, I had to pick it up in the room spray execution, along with its Vanilla counterpart. Love the vanilla. It's sweet and velvety with just the teeniest, tiniest hint of coconut. My favorite combo. I've been entertaining myself way too easily lately by giving these a quick spritz to freshen up a room.
Especially after Howie walks by.
5. Technology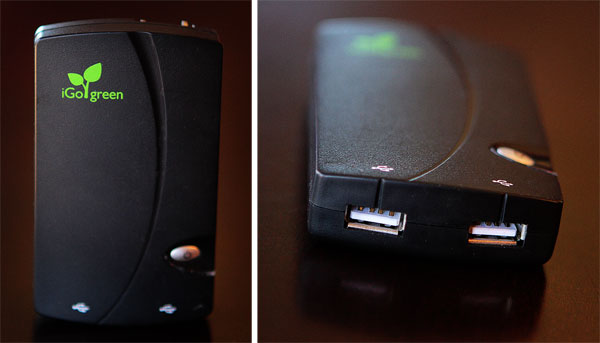 iGo Green charger. This thing is my life saver. Life saver. The first time I realized such ingenious a device existed, I knew immediately I had to have one. I can't live without it. I get a lot of incredulous looks when I use it. It's brilliant. Here's how it works: If I'm traveling and using my cell phone a lot during the day, and don't have access to a charger, usually my battery gets pretty low by mid-afternoon. If I'm going somewhere that night? It's completely dead. But with the iGo Green charger in my purse, I just plug in my phone for charging on the go. I can use my phone and charge it at the same time, all while it's in my purse. When it's done charging, I unplug my phone and continue using it for the rest of the day. That night, I plug in the iGo green, plug in my phone to the iGo green and they are both fully charged by morning. I use this thing to death! :)
I especially love it with a retractable USB cord. No tangling in the bottom of my purse. Those things make great stocking stuffers, btw. I could use a few myself. Or fifty.