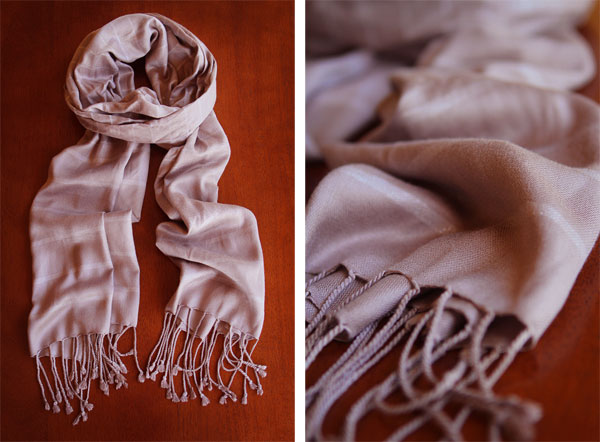 Have you seen the new fall colors that are popping up now? I am loving this grayish purple I've been seeing everywhere. It has taken over my wardrobe!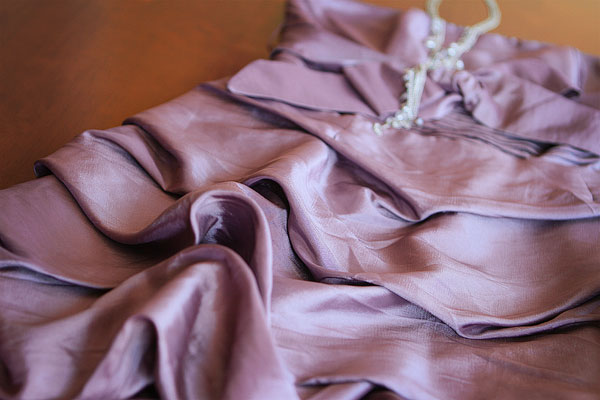 I first fell in love with it when I saw this flirty strapless dress at Forever 21. And although I will probably never, ever get the opportunity to wear it – it's a little fancier than what we normally do! – I had to get it. Just in case. I just love it.
But uh, first I'll have to steam it. And apparently that scarf too. I promise my clothes don't sit in a heap at the bottom of my closet. Sheesh.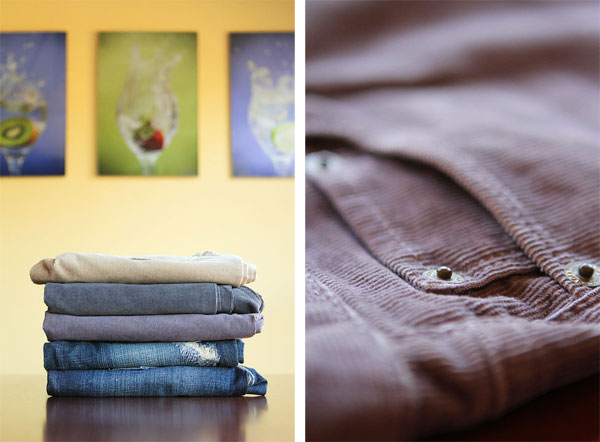 Then I saw these soft corduroys from Ann Taylor Loft and they stopped me in my tracks. This color is gorgeous. Check out the deep clay color compared to the regular gray. Isn't it so warm? So subtle?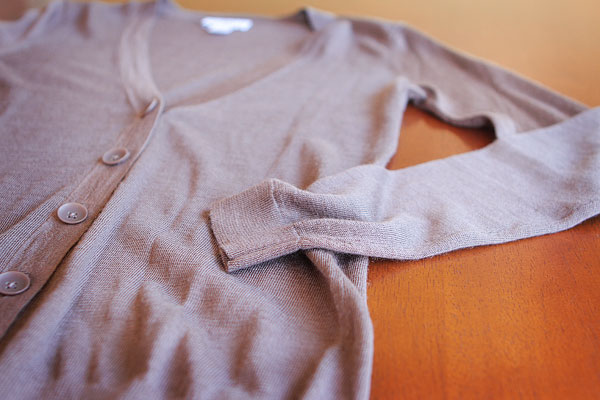 This cardigan from Ann Taylor Loft. How comfy would this be to throw on with a tank top and skinny jeans with these boots and the pom-pom scarf from my How to Tie a Scarf video? Cozy.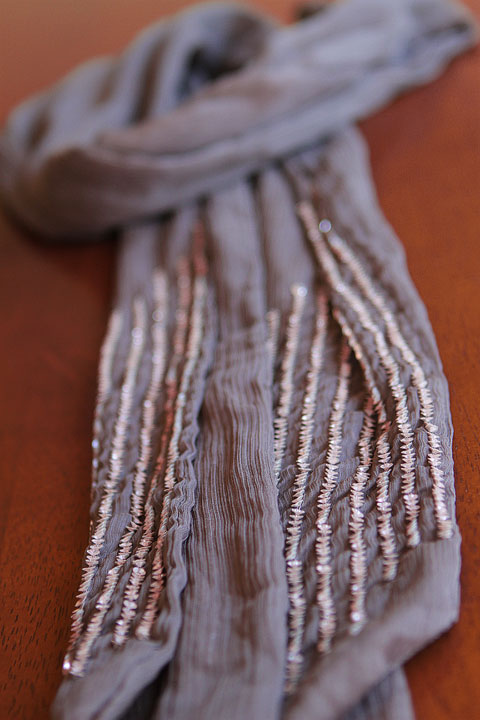 Y'all knew I couldn't stop at just one scarf. Here's another one from Ann Taylor Loft. Love the sequins. And here's how I'll wear it:
leather jacket
off white tank
skinny jeans
hair in a ponytail
flirty high heels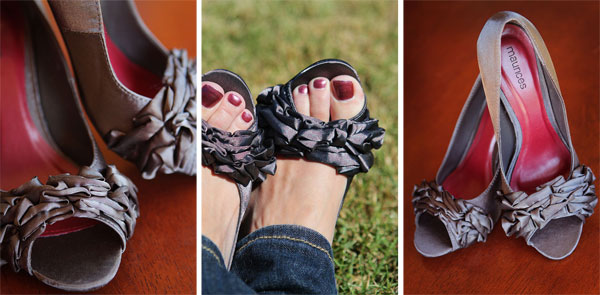 Like these. These are so fun! I scooped them up as soon as I saw 'em. And I can actually walk in them… miracle! They're gray enough to wear with anything, but have just a hint of purple in the right light.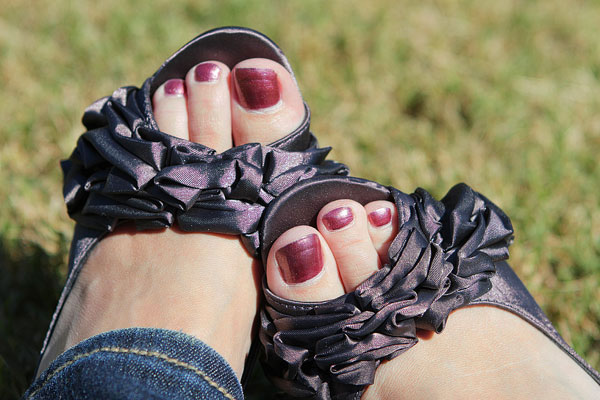 This nail polish. Meet Me on the Star Ferry from OPI. It's more grayish purple inside and this wild, sparkly, berry purple outside. Love it!
_____________________________________________
What color are you loving for fall? ♥
This weekend I am headed to San Francisco! I'm meeting up with Jenny @ Picky Palate and attending the BlogHer Food conference. Crazy, whirlwind, fantastic food-filled weekend ahead!
Can you guess which 3 of these are in my suitcase right now? :)
Keep up with me while I'm gone on Twitter and Facebook – I'll be posting live updates along the way. See you soon! :)