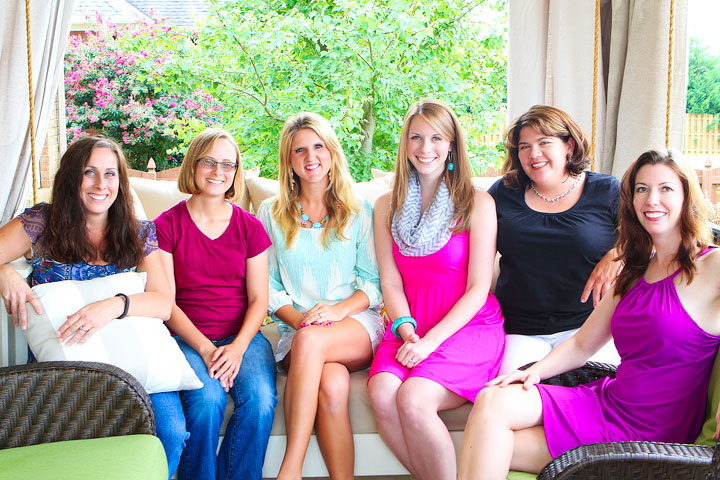 From left to right: Lynda at Southern Kissed, Kim at Modified Behavior, Me, Katie at Dixieland Sweets, Paula at AKA Jane Random, and Stephanie at Grinning Like an Idiot
A few months ago I got an email from a fellow local blogger inviting me to go to lunch with a couple other local bloggers she knew. I thought it was a great idea, and I also had just recently been introduced to a couple other local bloggers that I hadn't met in person yet, but wanted to get to know.
I invited all the local bloggers I knew, and she invited all the bloggers she knew, and the next thing we knew we were taking a 2-hour lunch getting to know each other, chatting about blogging, and gabbing like old girlfriends.
By the end of lunch, none of us wanted to leave, so right then and there we set up a recurring time and date and put it on our calendars so we could get together once a month to learn from, inspire, and encourage one another.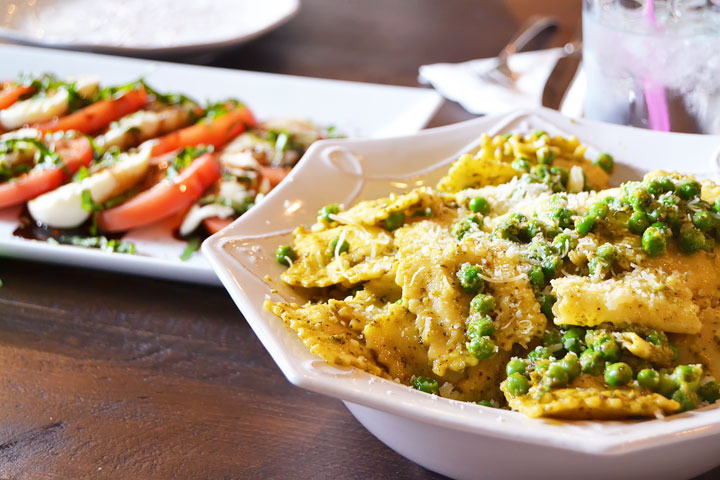 Photo via Southern Kissed
We had been choosing a different local restaurant each month to meet up, but at the last restaurant (who is only open for breakfast and lunch) we ended up closing the place down after being deeply engrossed in conversation for 2 hours, and then still standing out in the parking lot for another 30 minutes after that, lol! A few of the girls asked about my DSLR session at BlogHer, so I offered to host the next lunch at my house, and we could have a little dessert party and photography class.
Last Monday everyone came over and each blogger had a delicious, decadent dessert in hand. I was in heaven! I prepared us a small light lunch just so we'd had something in our bellies before completely stuffing ourselves silly with the gorgeous treats everyone brought.
I started our lunch with this Lemon Pesto Pasta from Liz at The Lemon Bowl blog and it was a huge hit!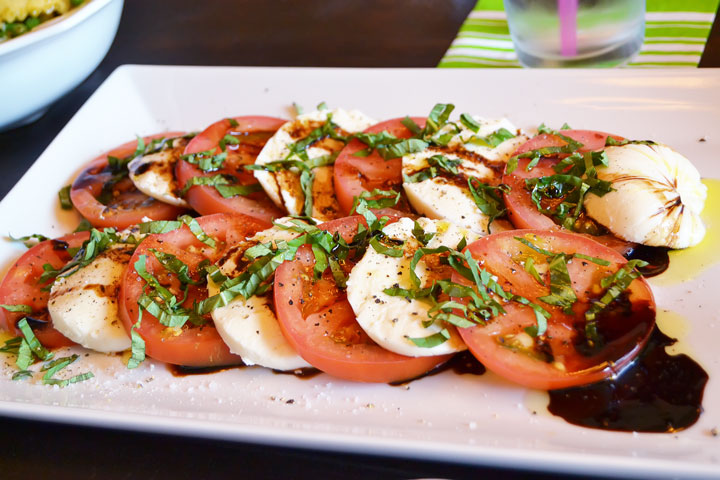 Photo via Southern Kissed

I also whipped up The Pioneer Woman's Caprese Salad, which is always a winner. Perfect chick food. :) I think I'd have a mutiny on my hands if I tried to explain to Kevin this was a perfectly acceptable meal, lol! I somehow ended up without a single photo of lunch, so thanks so much to Lynda for sharing these photos with me! She also brought yummy, buttery yeast rolls and saved lunch, because I burned the french bread I was baking. Typical!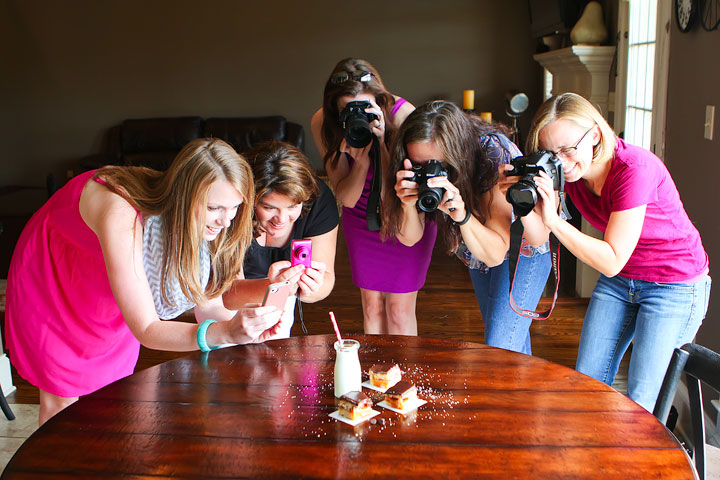 Lunch was great, but let's be honest, we were here for the desserts! ;) So afterwards we had a fun mini food styling and photography session. We styled and photographed each dessert the bloggers' brought. Everyone had great ideas on different angles, arrangements, and props, and we all helped and learned from each others' strengths.
Below is my take on the photos.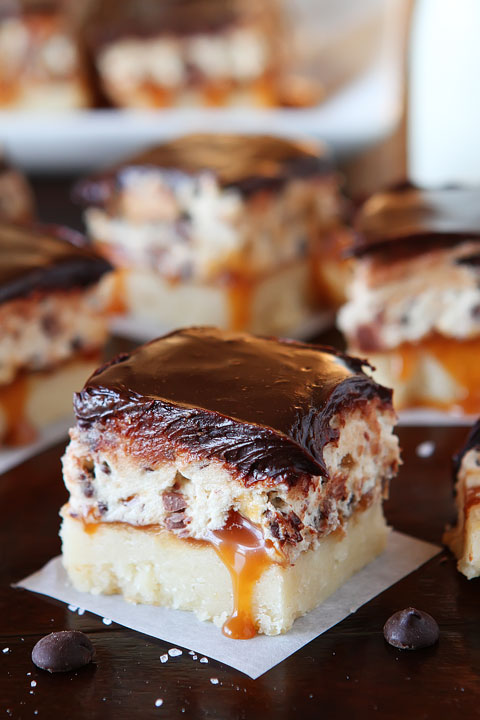 I brought my Cookie Dough Billionaire Bars I posted last week.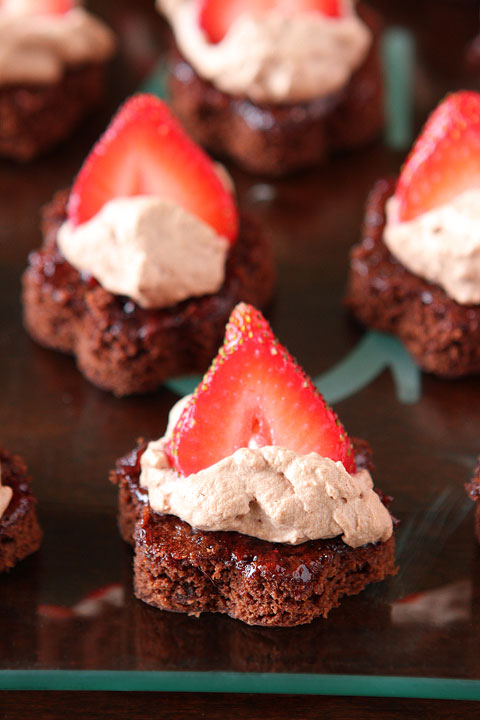 Paula at AKA Jane Random brought these fun Berry Brownie Bites. So cute and yum!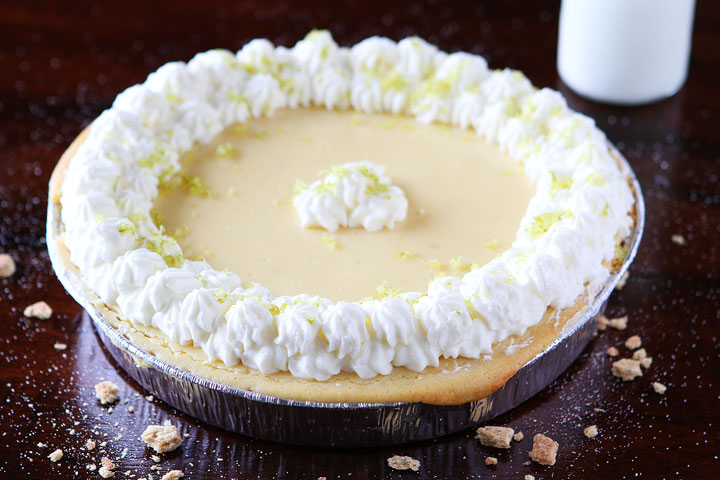 Stephanie at Grinning Like an Idiot brought Praline Key Lime Icebox Pie. Mama mia. This is not your average key lime pie, you guys.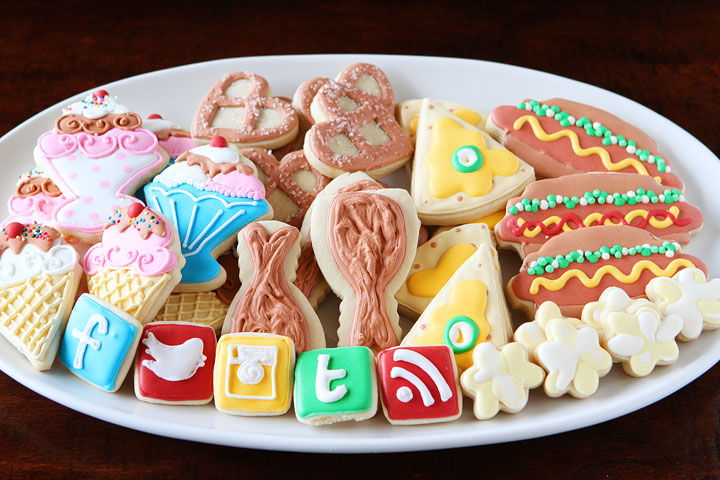 Katie at Dixieland Sweets brought these gorgeous decorated cookies!! How fun are these? Katie's blog is all about cookie and cake decorating tutorials, so be sure to check her out if you've always wanted to learn!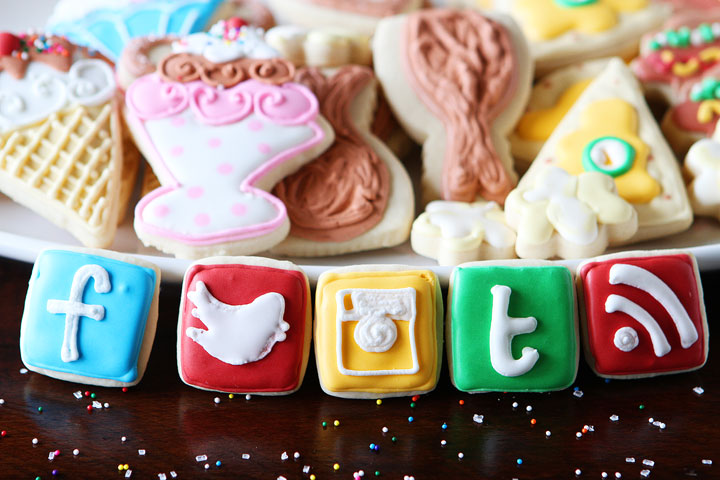 And how fun are her social media icon cookies??! :) I grabbed the Instagram icon before anyone else could eat it. ;)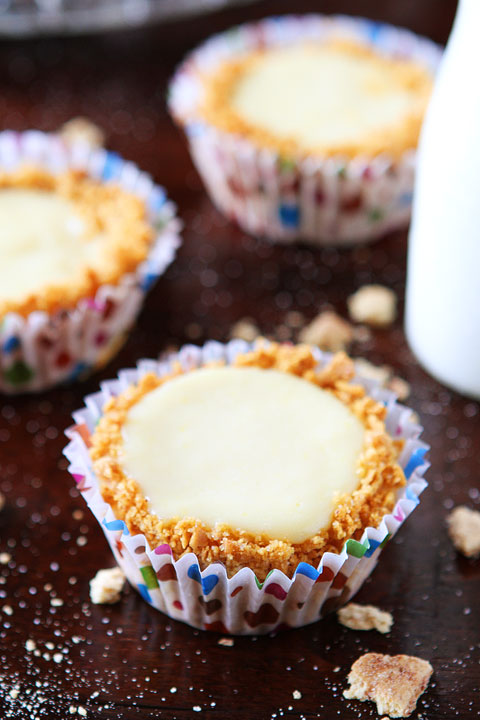 Kim at Modified Behavior brought Pioneer Woman's Key Lime Pie made into fun cupcakes! Kim's blog is about dog training. In fact, she was Miley and Howie's trainer when they were puppies. She's the reason they can sit still for so many pictures, lol! :) If you're wanting to learn more about dog training, be sure to check out her site.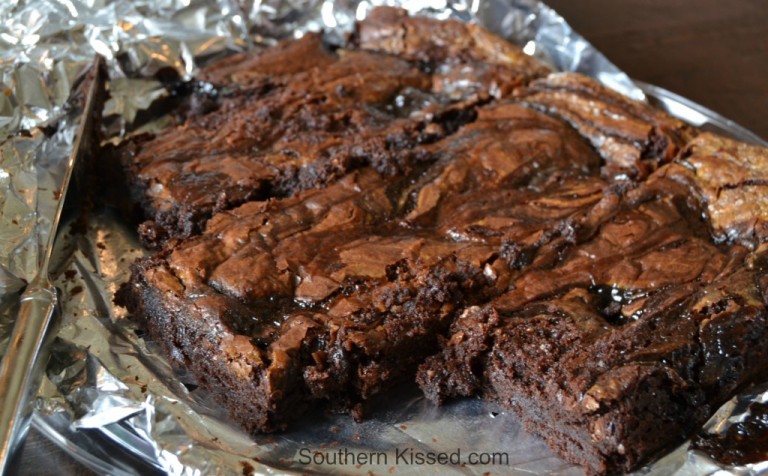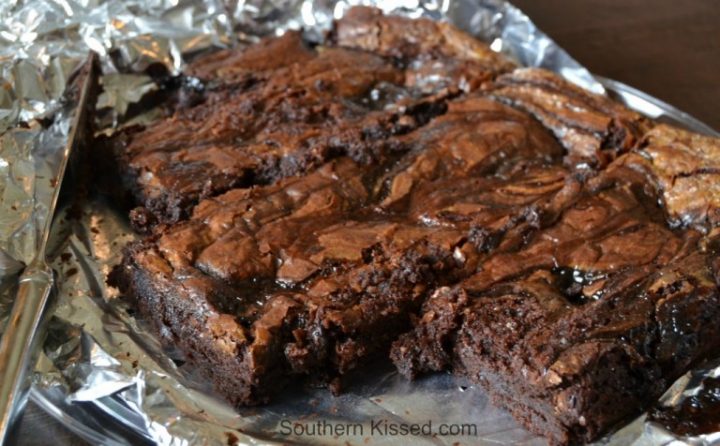 Photo via Southern Kissed

Lynda at Southern Kissed brought these AMAZING Hot Fudge Dulce de Leche Brownies. Ya'll. Seriously. The next time I make brownies I am TOTALLY making these!!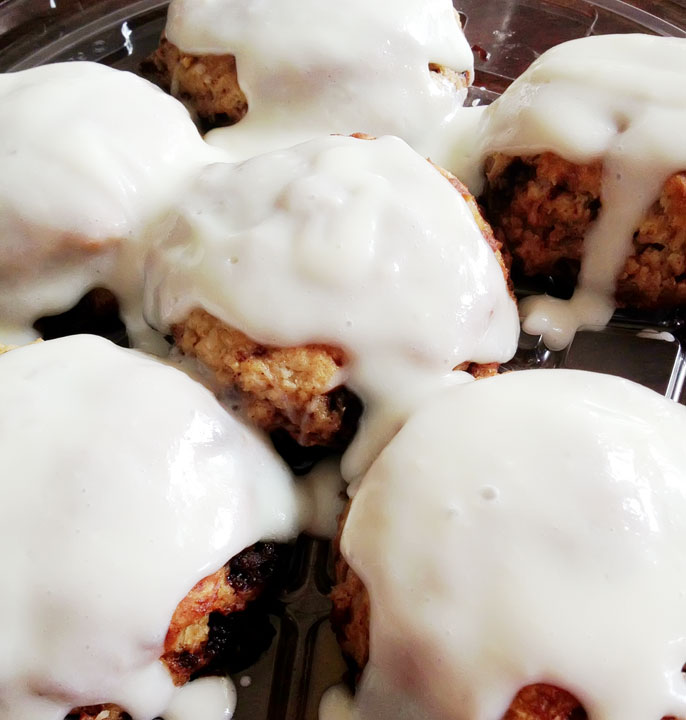 Photo via Grinning Like An Idiot
Annnnd she also brought these delicious cinnamon biscuits. So yum!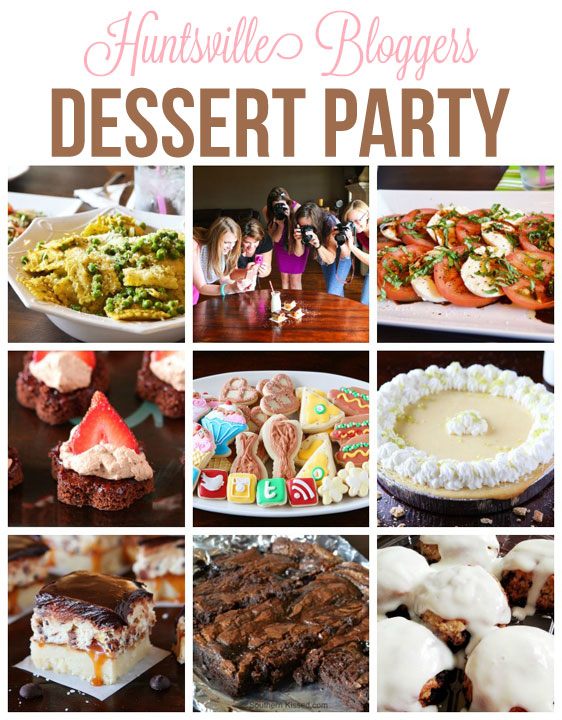 For the other bloggers' recipes and photos from the dessert party, be sure to check out their blogs below!
AKA Jane Random – Berry Brownie Bites
Dixieland Sweets – Decorated Cookies
Grinning Like an Idiot – Praline Key Lime Pie
Kevin and Amanda – Chocolate Caramel Cookie Dough Bars
Southern Kissed – Hot Fudge Dulce de Leche Brownies and Cinnamon Biscuits
Have a sweet Monday! :) xoxo