Hi friends! I hope everyone is having a completely fabulous holiday season so far. Can you believe there are only 10 more days until Christmas? I cannot wait! Kevin has been teasing me for weeks about my gift. I have been racking my brain, but I have no clue what he got me!
While I ponder on that, let me share with you this quick round-up of a few of my favorite kitchen items. They make my life so much easier! I consider these an absolute requirement in my kitchen. I could not live, I could not breathe, I could not cook without them. Well I could. But I wouldn't like it. They're so cherished, if any of these five items ever broke, I would immediately run right out and buy a new one. Pronto. These would make a great last-minute gift or stocking stuffer for anyone who cooks – especially anyone who could use a few time-savers in the kitchen!

1. Gravity Powered Pepper Mill
I just love this thing. All you do is turn it upside down, and it immediately starts grinding pepper. Having freshly ground black pepper is now just as easy and readily available as the "black dust in a can" variety. It's so quick and easy to use. You don't have to strain your arm to twist a mill or tie up both hands while doing so. With this you can keep one hand free for stirring while adding pepper to sauces or dishes. It has 10 different grind levels and would also work great with sea salt. LOVE it!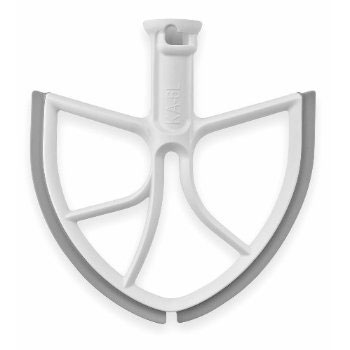 2. Scraper Beater Blade for Kitchenaid Mixers
I would definitely consider this an essential accessory for my Kitchenaid mixer. It scrapes the bowl down as you beat. Perfect for cookie & cake batters, frostings, and especially recipes that cream butter & sugar. No more having to stop, scrape the bowl down yourself, and dirty up a spatula. I'm all for less dishes to wash!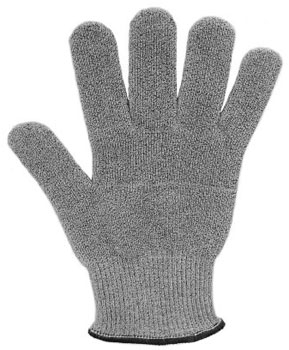 I love using a mandolin slicer for vegetables. Makes dicing carrots, onions, celery, potatoes, zucchini and more an absolute breeze. I can assure you I would eat way less vegetables if dicing them weren't so easy. But there's no way I would consider using a mandolin without a cut-resistant glove. With this glove there's no need to use the awkward protective shield / handle device that comes with mandolins. You can simply hold the vegetable yourself and slice it without fear of losing a finger tip. This glove works. Trust me.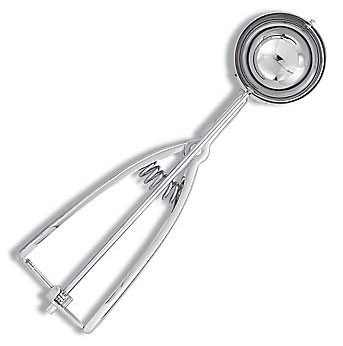 4. Pampered Chef Scoops for Cookies & Cupcakes
Quick and easy tip here. I love using these scoops from Pampered Chef for producing perfectly portioned cupcakes, muffins and cookies. The large scoop (approximately 3 tablespoons) is just the right size for cupcakes & muffin tins. One scoop will easily ensure even distribution into each liner. The medium scoop (approximately 2 tablespoons) is just the right size for cookies, truffles, and even cake pops. Tie a bow around around one of these scoops and stick it in your favorite cookie & cupcake lovers stocking this year!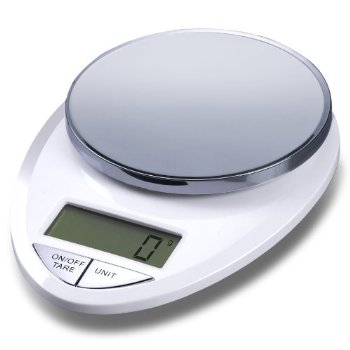 This food scale is definitely one of the most-used items in my entire kitchen. I love the large, easy-to-read display, the 4 measuring unit options, and the "zero" feature (zero out the weight of a bowl, etc). Besides weighing ingredients, (like flour, for baking) I mostly use it when I don't want to dirty up a measuring cup. Need a cup of sour cream? Mayonnaise? Peanut Butter? Spaghetti sauce? No need to dirty up a measuring cup. Just pour or scoop 8 oz directly into the bowl. I use it to weigh pasta (2 oz per person) to ensure an exact serving amount – there's never too much or too little. Love this little tool!
Okay, let's dish.
What kitchen utensils are an absolute must in your kitchen?