Today feels like a Free Font Friday. Hooray! :) If you follow me on Facebook, you got to download these fonts a little early last night! :) I am in love with each and every one of these new fonts. I've gotten so many gorgeous submissions lately! These fonts were all made by your submitted handwriting samples. And you can download them all for free over at the Fonts for Peas section of Kevin and Amanda. If you love handwriting fonts, you've definitely come to the right place.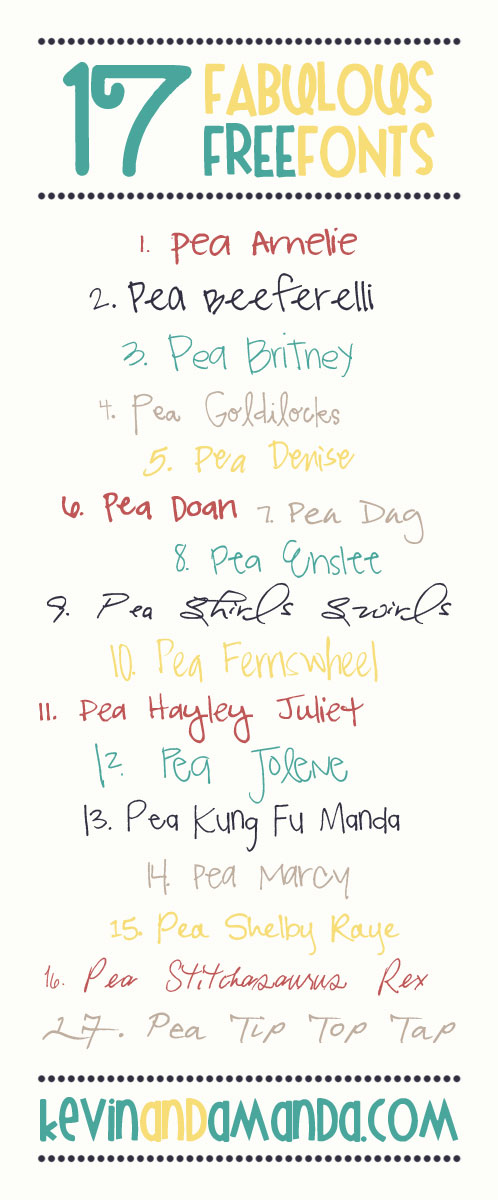 Click HERE to visit Fonts for Peas and download these new fonts!
Would you like your handwriting as a font? I'm always accepting new submissions! I'd love to make your font :)
Click Here to Submit Your Handwriting
Have a great Friday!!