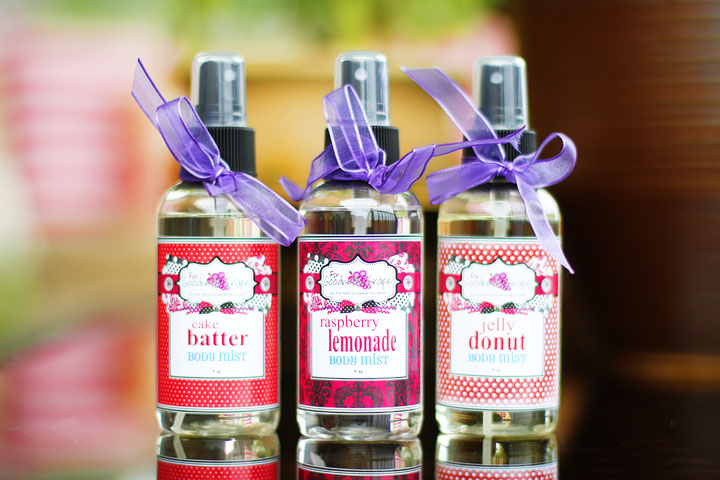 Back in 2010, I wrote a post about some fun lotions and perfumes with the most delicious bakery scents ever. I'm talking jelly doughnut, blueberry muffin, lemon buttercream, and blackberry shortbread. I was obsessed with them then, and three years later I'm still obsessed with For Goodness Grape scents! :) Now they have even more fun bakery scents, and they even have my beloved Jelly Doughnut in a body mist!!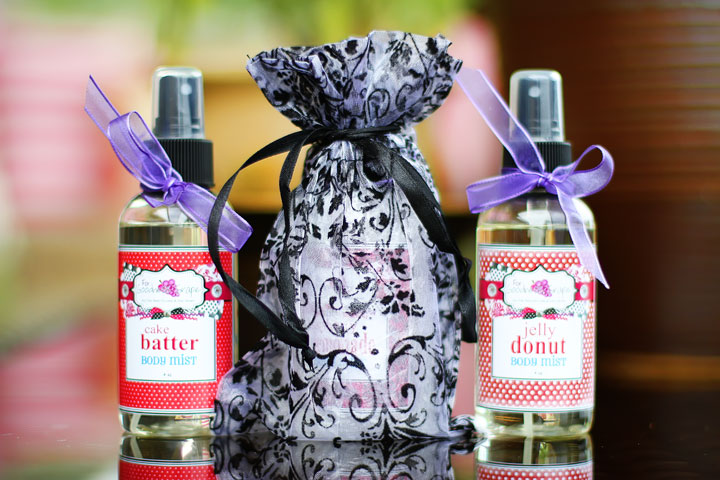 Look how cute their fun packaging is. Cake Batter body mist??! :) That one is very light and yummy. :)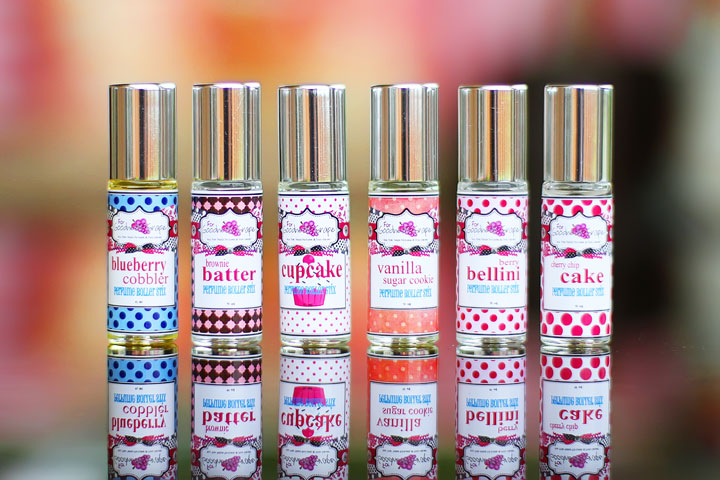 Here's my favorite For Goodness Grape product: the Perfume Roller Stix. It goes on like a roller and leaves a strong, but not overpowering, lasting scent. They're perfect for keeping in your purse or pocket and applying on the wrists and neck when you need a little scent touch up! And they leave a pretty, shimmery sheen on your skin. Love Blueberry Cobbler! Did you see Brownie Batter??! :)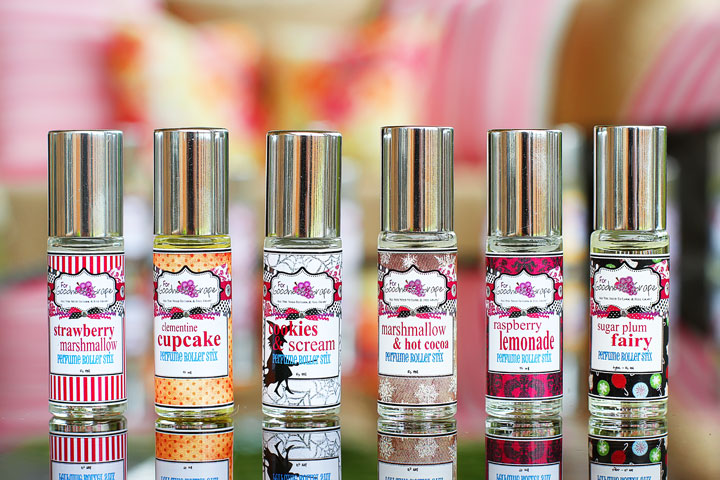 They're also perfect layering and mixing and matching flavors. Cookies and Scream smells just like cookies and cream! And Marshmallow and Hot Cocoa is the perfect hint of cocoa.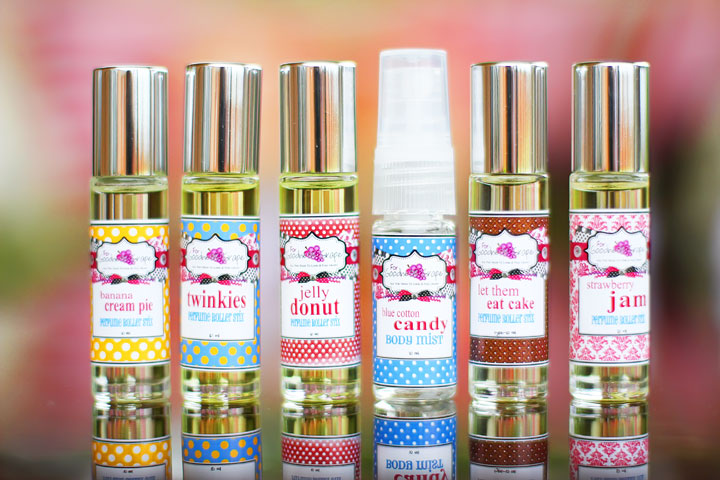 The mini body mists are perfect for traveling! Twinkies is so fun! And I LOVE Banana Cream Pie! Very fun banana scent!! :)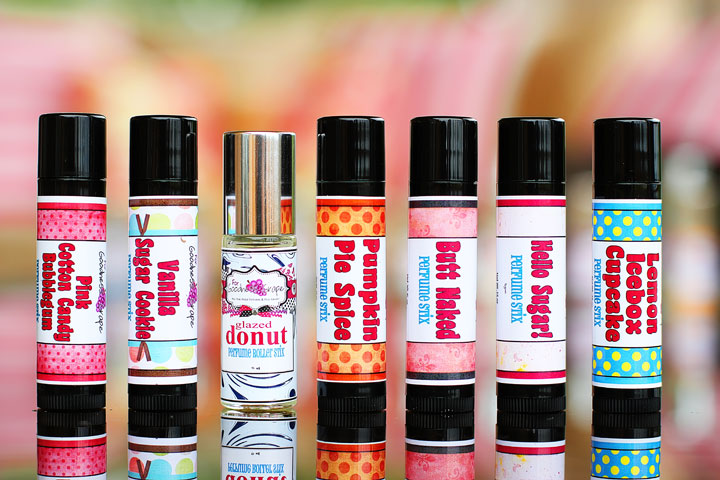 The solid perfume stix are great when you need a little moisturizer and fragrance. Love Pink Cotton Candy Bubblegum. Hello Sugar is really fresh. And if you like apples and cinnamon, you will love Pumpkin Pie Spice!! :)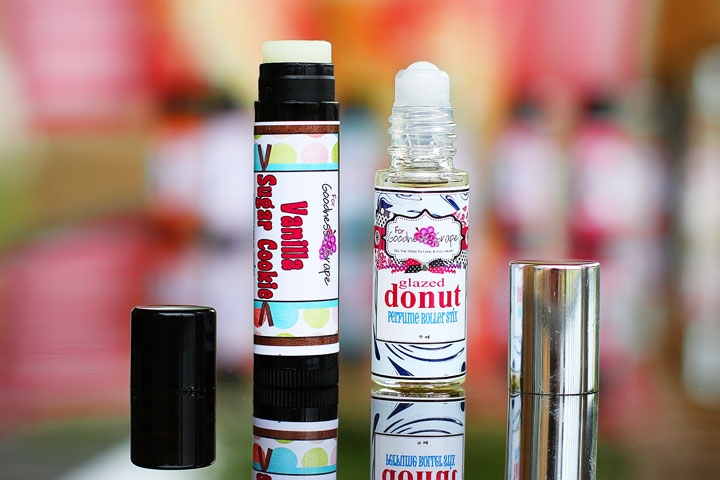 Here's the difference between the Solid Stix and the Roll On Perfume Oils. One goes on like a body butter and the other goes on like a light massage oil. Both are great at moisturizing and leave a lasting scent. Hello Glazed Donut!!
There are so many fun scents and products, and you can get any of the scents in any product you want. Here's where you can find For Goodness Grape online:
Website: www.forgoodnessgrape.com
Facebook: facebook.com/forgoodnessgrape
Twitter: twitter.com/4goodnessgrape
If you need some fun scents in your life, check them out! They are even offering Kevin & Amanda readers an exclusive coupon code, because Lisa knows how obsessed I am with bakery scents. :)
Use the code KEVINandAMANDA to get 15% off your order.
Hope you enjoy, friends! Talk soon! :)