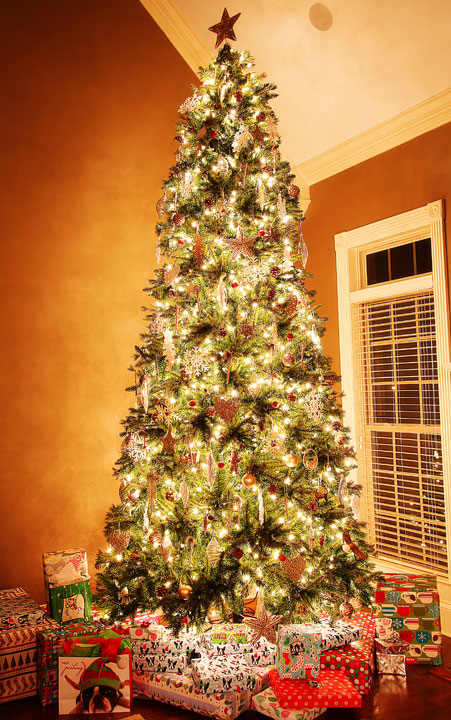 Merry Christmas dear friends! I hope your day is filled with joy. :) It is still Christmas Eve as I'm writing this, but I'm just about to go to sleep, and I can't wait to wake up for Christmas tomorrow! :) What are your favorite Christmas traditions? Here's what Christmas looked like at our house this weekend… :)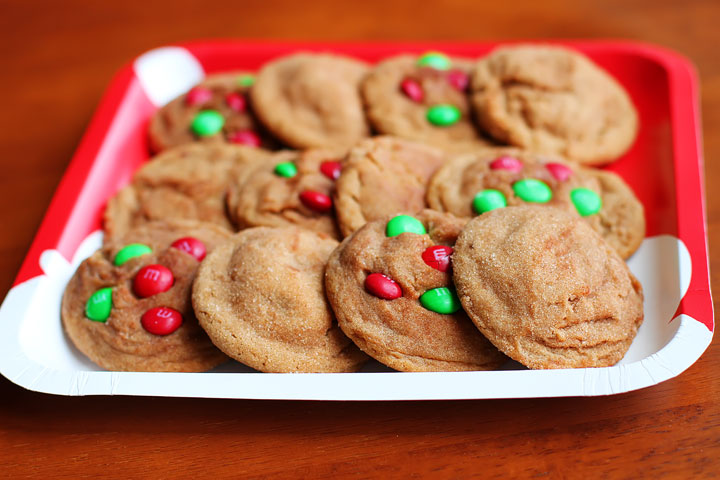 We made and delivered these Brown Butter Snickerdoodle Cookies to our neighbors. I hadn't planned on it, but I made my first batch a few days before Christmas and after one bite I was like, "OH… MY… GOSH… I HAVE TO SHARE THESE WITH THE ENTIRE WORLD!!! THE WORLD MUST KNOW THE AMAZINGNESS THAT IS THESE SNICKERDOODLES!! THESE COOKIES COMPLETE ME!!!"
So needless to say, if you haven't made these yet… Oh my gosh. Stop whatever you're doing and make them right now. Make these as a present to yourself! These are one of the best cookies I've ever had. I have to agree with Monique's description of these cookies:
"These aren't your average snickerdoodle. They are a million times better."
A million billion trillion! I prefer them plain (just as the recipe is written), but Kevin wanted me to add Christmas M&Ms to his, so I topped half of them with M&Ms before baking and we gave our neighbors half and half. :) The plain ones are totally the best though! ;)
Full disclosure: I left out the Greek yogurt, (it only calls for a tablespoon) but they are still the best darn cookie I've ever had. :) I'm going to try Monique's Nutella-Stuffed Brown Butter + Sea Salt Chocolate Chip Cookie next!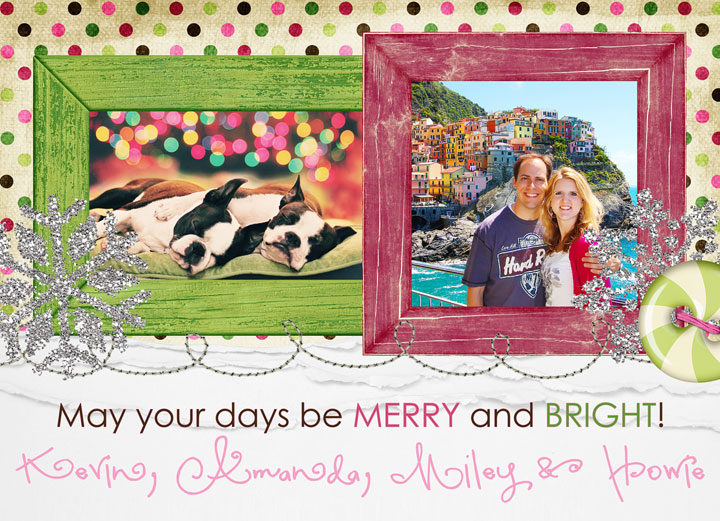 At the last minute I decided to put together a card to send with the cookies. I just used one of my free Christmas Card templates (with matching gift tags) I shared a few years ago. :) The photo of us is from our trip to Cinque Terre this year.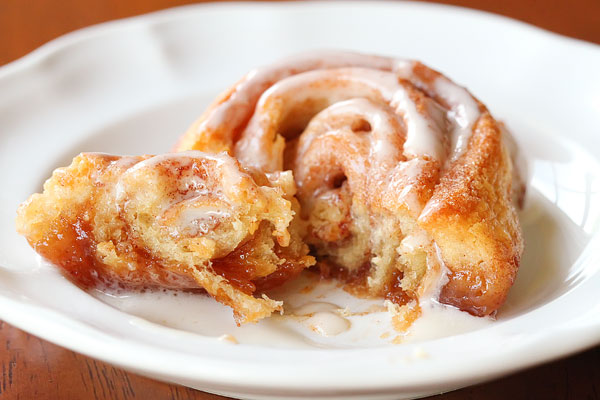 Tomorrow morning I am making our favorite Mini Cinnamon Buns. A Christmas morning tradition! :)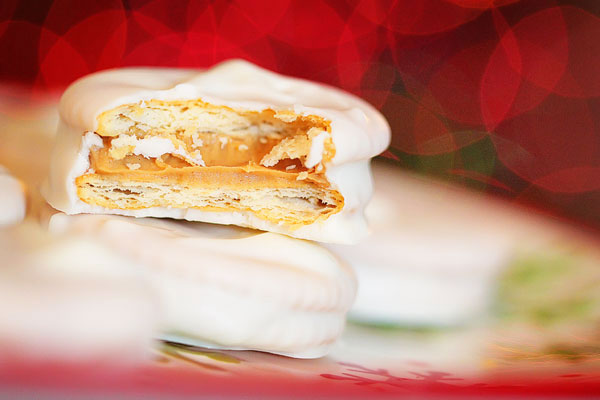 I can't wait to go to my parents' house, where my mom will have these Candy Dipped Peanut Butter Ritz Sandwiches waiting for us. I look forward to these all year! Next year I am totally making them with these ADORABLE Pumpkin Royal Icing Accents for Thanksgiving! How cute are those??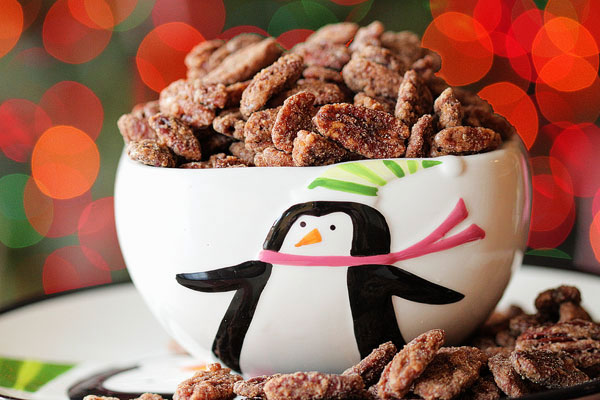 My mom also makes these cinnamon sugar pecans. I am so in love with this delicious Christmas treat! Plus it makes the whole house smell AMAZING when they are roasting! :)
Tomorrow I'm going to snuggle in my new PJs and try this Nutella Hot Chocolate. Why did I not think of this before?? Genius.
What did you get for Christmas? :) What gift were you most looking forward to giving? :)
Merry Christmas you guys! XOXO