This easy editing tutorial will teach you How to Brighten a Dark Subject on a Light Background with ease! Learn the best photo lighting tips and tricks!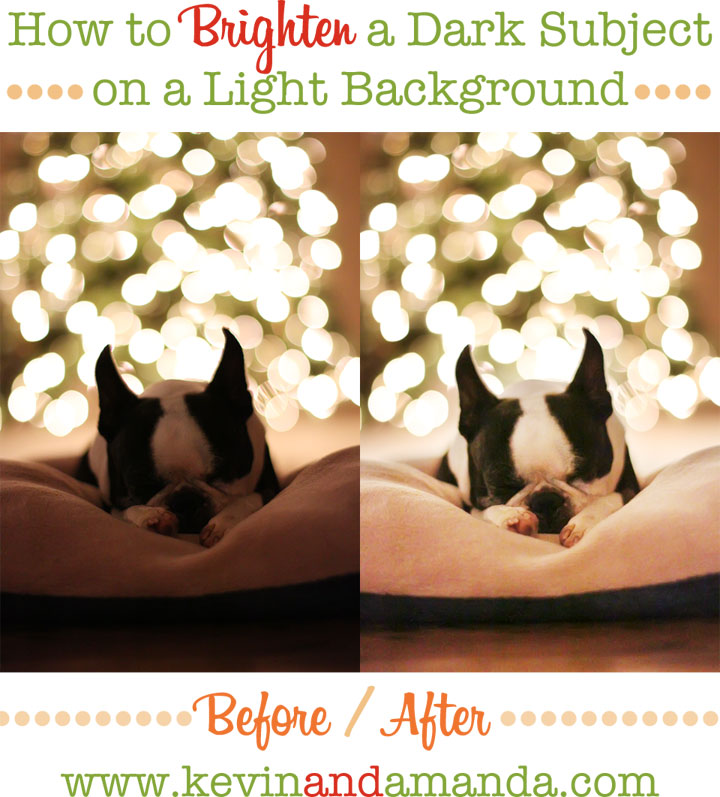 How to Brighten a Dark Subject on a Light Background
If you've ever tried to take a picture of anything against a bright background, no doubt you've run into this problem. Either the background is just right but your subject is TOO DARK, or your subject is fine, but the background is TOO BRIGHT. It's hard to take pictures in this tricky lighting situation because either way, one of them is just not going to look right! This can happen when trying to achieve the bokeh effect in front of the Christmas tree, taking pictures in the snow, or any number of other tricky lighting situations. Of course, taking pictures in perfect lighting is always ideal, but unfortunately not always an option. So if you've got a special picture you'd like to try and rescue, here is a super easy Photoshop fix. Anyone can do this! :)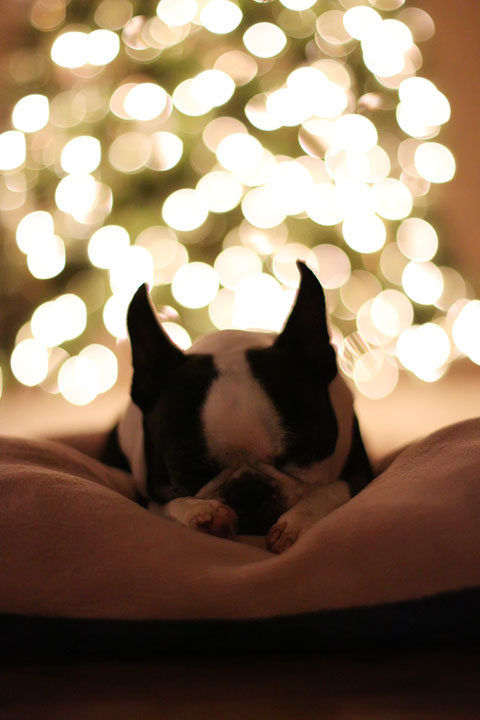 Here's our "Before" picture. The tree looks great — very bright — but our subject Howie the Boston Terrier is way too dark. If we were to lighten the whole photo, the background would be way too bright or "blown out".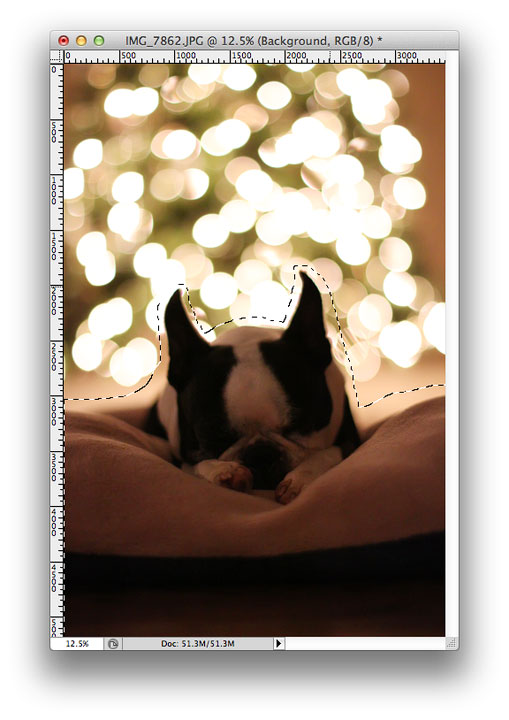 To start this simple fix, use the Lasso Tool in Photoshop to select a rough outline of your dark subject.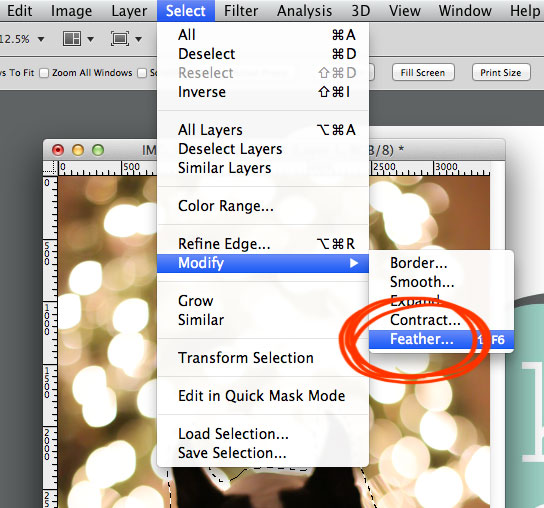 Right now your selection has a hard, sharp edge. It would be very obvious if we tried to make it brighter now! You would be able to see a defined line around the subject we just selected.
Go to Select > Modify > Feather to give that selection a smooth, feathered edge that will blend in with its surroundings.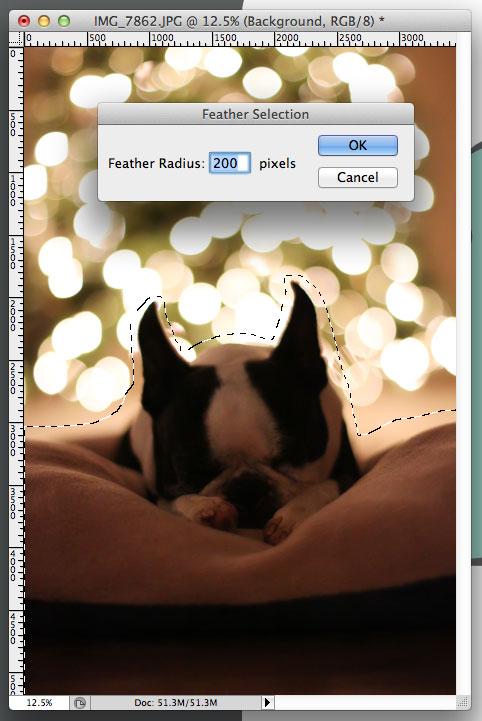 Choose a Feather Radius of around 200 pixels.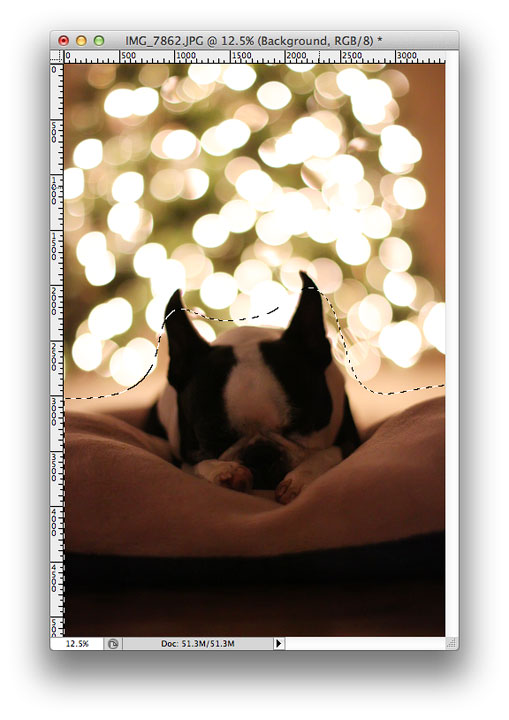 Your new selection should look smooth and undefined. If it looks TOO smooth, you can make the feather radius number smaller. If it doesn't look smooth enough, you can make the number bigger.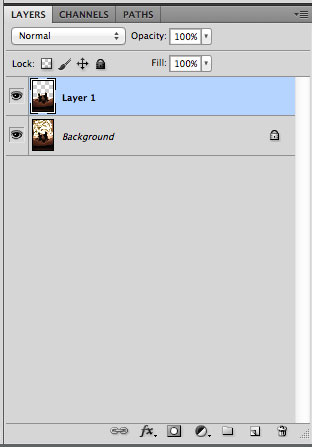 Next click CRTL-J on your keyboard (or command-J on a Mac) to create a new layer of your selection.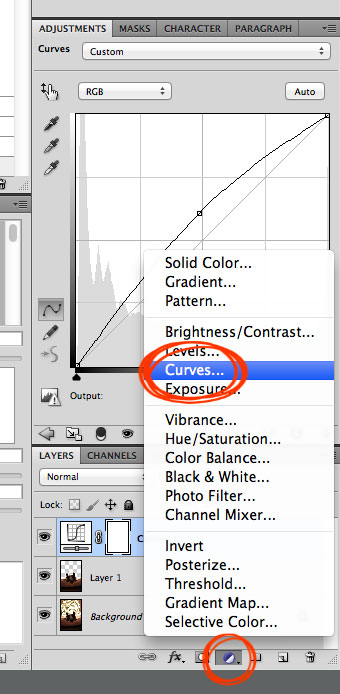 Now we're going to make that selection brighter. In the Layers pallet, click the black-and-white circle button to create a new Adjustment Layer, then click Curves. (If you don't see the Layers pallet on your screen, you can also select Layer > New Adjustment Layer > Curves from the top menu).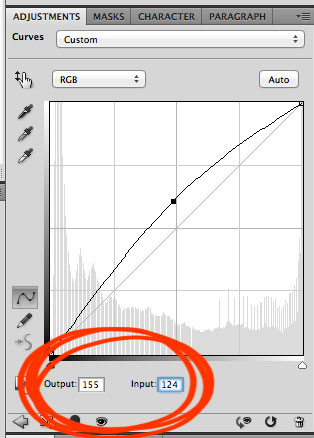 Click anywhere on the Curves grid that appears, then change the input and output to the following: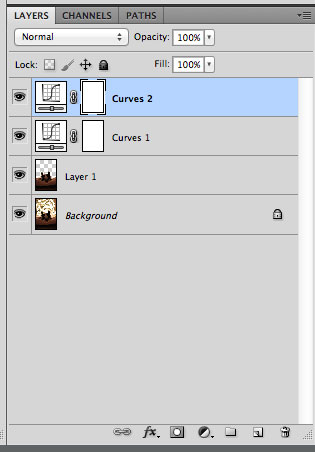 In the Layers pallet, click on the Curves layer you just created, and click CTRL-J to duplicate the layer.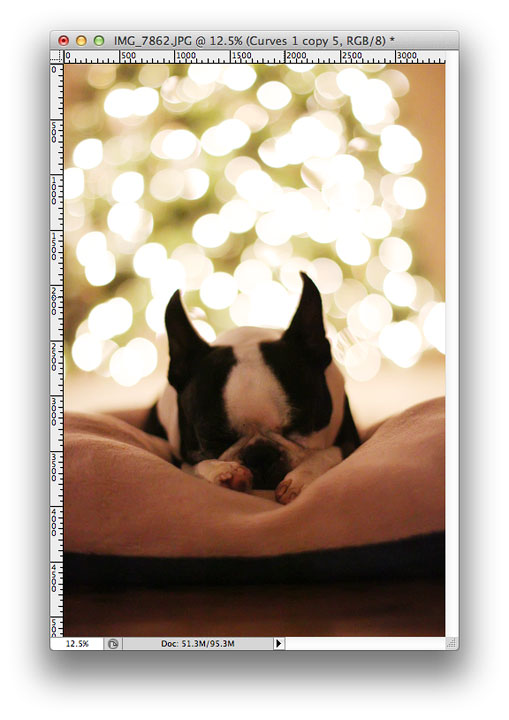 This is what my photo looked like with two Curves layers. Better, but not quite bright enough yet! Yours might be bright enough with just one or two Curves layers, but if not, just keep duplicating the Curves layer until your subject is as bright as you want it. Ignore the background, it will be way too bright! Only look at your subject.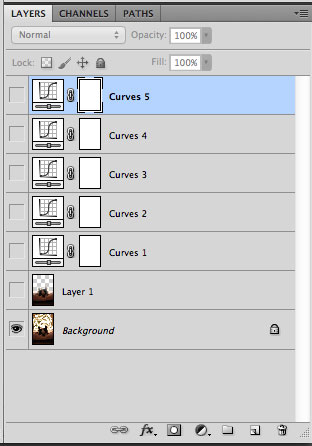 I made five Curves layers.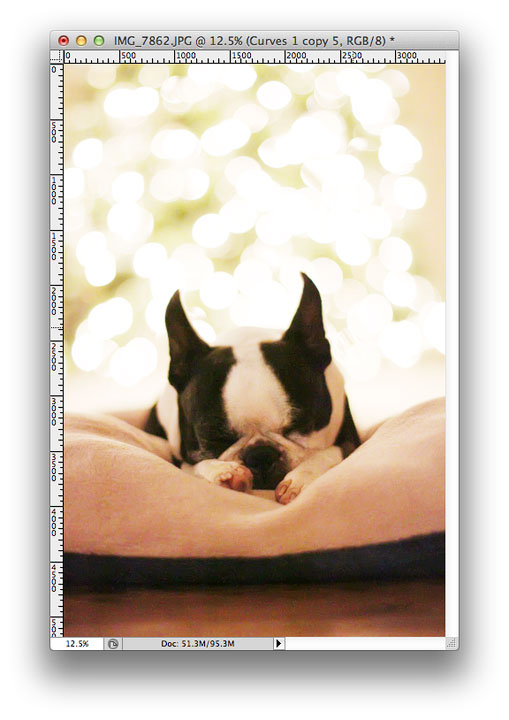 There! Now the subject is bright enough.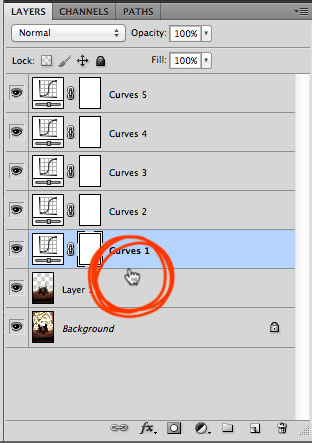 To return the background to normal, hover your mouse in between your subject layer and your first Curves layer. Hold down the ALT or Option key on your keyboard, and the cursor will change into two intersecting circles. Click in between the layers. Repeat this step for the remaining layers. For example in my case, I clicked between Curves 1 and Curves 2, then Curves 2 and Curves 3, then Curves 3 and Curves 4, and finally I clicked between Curves 4 and Curves 5, all while holding down the ALT key.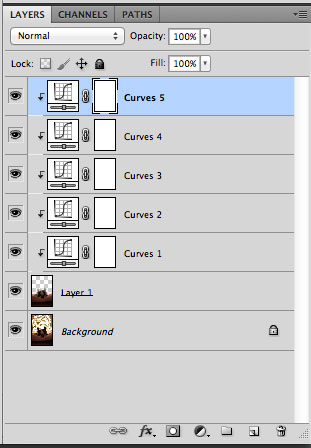 Now the bright Curves layers are only applied to the subject and not the background.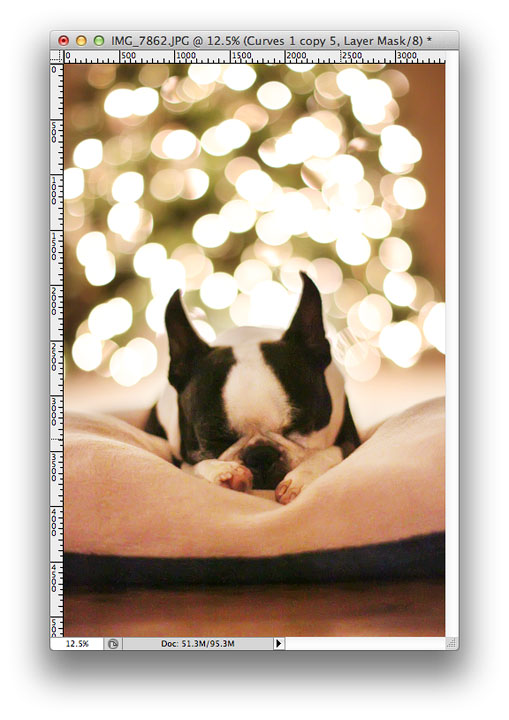 That's it!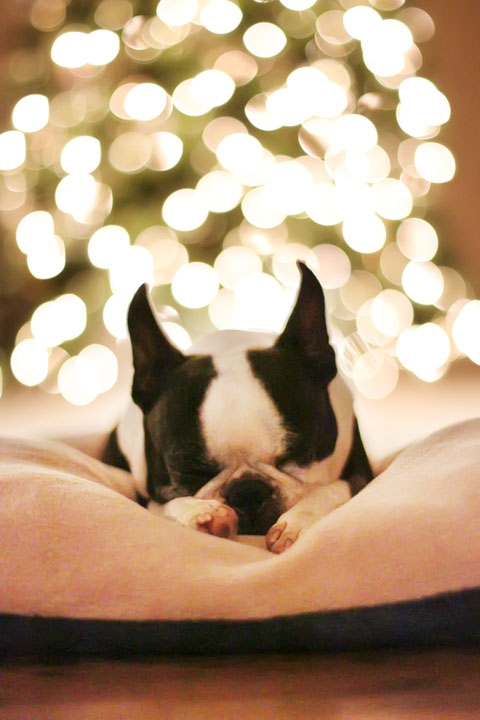 It's seriously that simple. The subject is bright and matches the background. You can't even tell what we did! From there you can edit the photo as you normally would, or leave it as is. :)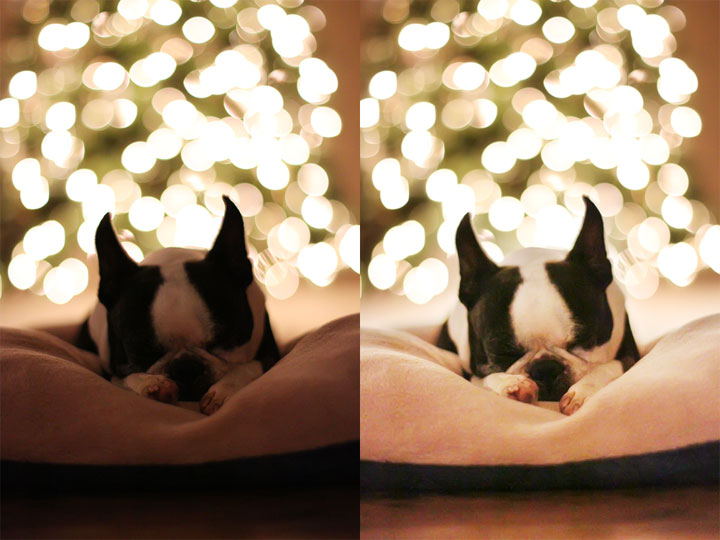 Here's another look at our before and after.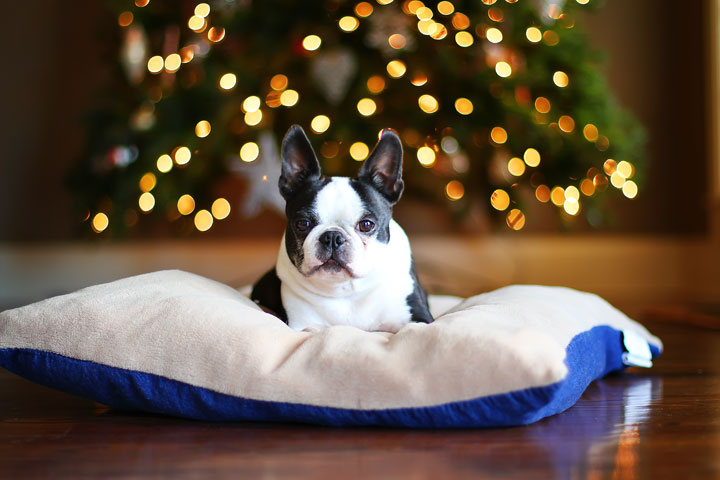 Of course, the Christmas tree bokeh effect works during the day too, so if you'd like to save yourself some heartache, you can always take your photo during the day. :) Note that the bokeh is smaller in this picture because Howie is closer to the tree, and I am further away from Howie than we were in the other photo. To achieve the largest bokeh possible, move your subject as far away from the lights as possible, while moving the camera as close to the subject as possible.
Also if you're interested, you can click on any photo (not the screenshots) to see the settings, camera, and lens I used to take it.
Hope this helps! Happy holiday photo taking! :)