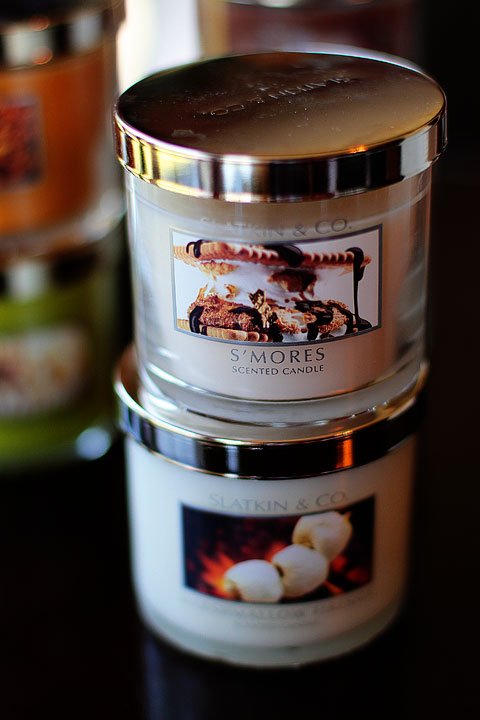 I am in love with the new Bakeshop collection of candles and fragrances at Bath and Body Works. I wandered into my local store this weekend and I was instantly delighted. Bakery scented candles as far as the eye could see. I had, at long last, reached the mother ship.
I might have picked up one or two. Or a dozen.
Like S'mores. In a jar. Oh yes please. It's sweet, toasty, and chocolaty, with graham crackers and vanilla. How do you say no to that? Answer: You don't.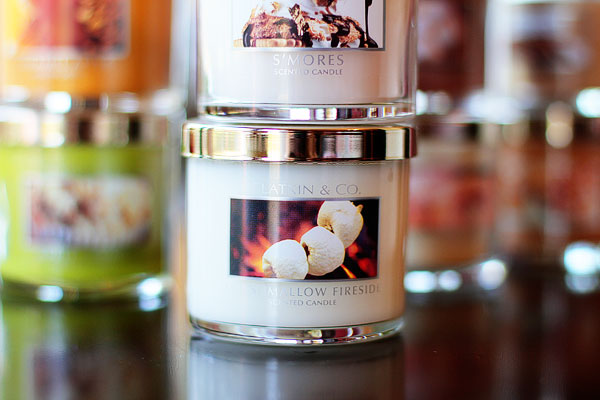 Marshmallow Fireside. Here's a similar one. I love this fun twist on the familiar scent of a sweet vanilla candle. It's blended with just a hint of a smoky woods for a perfect beach campfire scent.
By the way, I started out using my 24-70mm for these photos, but as I had just returned from an hour of Body Pump, I was barely able to lift the spoon to my cereal bowl — much less my five hundred pound lens — though beloved as it may be. I switched to the refreshingly light 50mm 1.4 shortly thereafter.
As always, you can click on any photo to see the camera, lens, and settings I used. If you're into that sort of thing.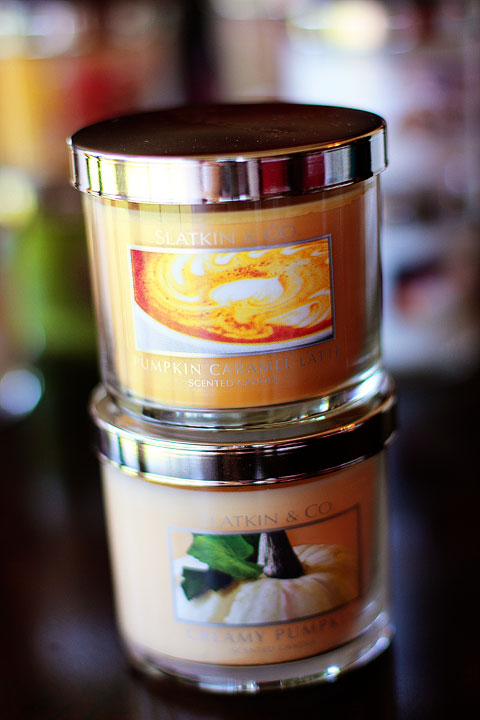 Oh my. Pumpkin Caramel Latte. It's pumpkin. Caramel. Vanilla. Pralines. All in one perfect little candle.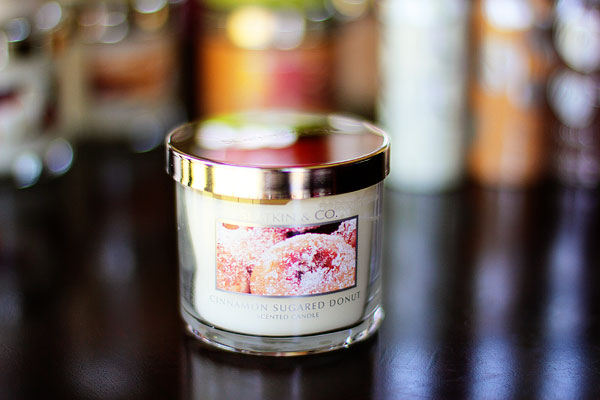 Okay, just how fun is this Cinnamon Sugared Donut candle? So fun. To be perfectly honest, it does not smell like cinnamon at all, which is just fine by me, because I much prefer the sweet vanilla cake and sugar tones of this doughnut-scented candle.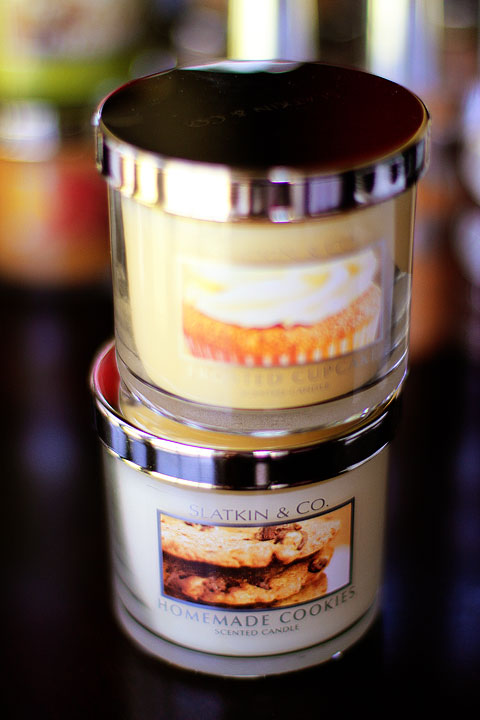 Homemade Cookies. I don't think one is new this year, but with a combination of butter, sugar, and vanilla all in one candle, I wasn't gonna say no to that.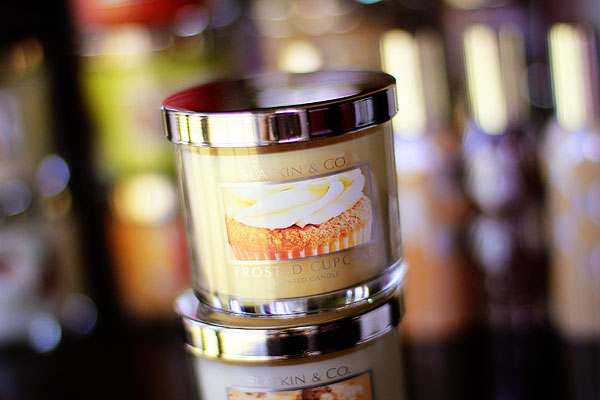 Frosted Cupcake. Lightly scented, and exactly what I want my buttercream frosting to taste like. (Smell like?)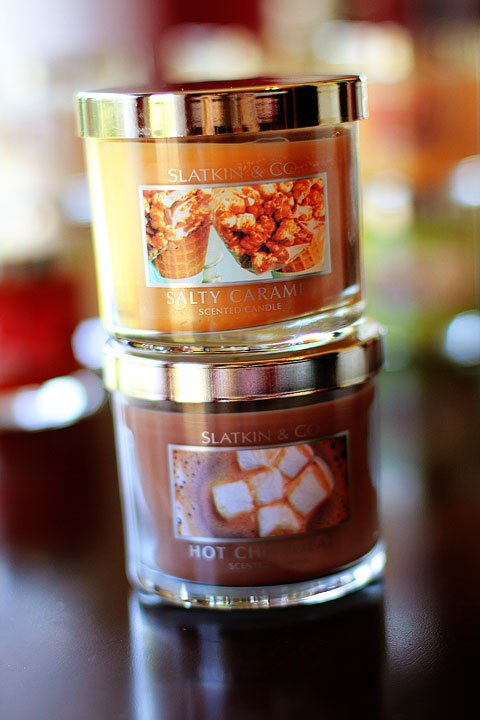 Oh yum. Salty Caramel. Heaven help me. This might be my favorite of them all. Not that I could ever really play favorites among bakery scents, but this one comes awfully close. It smells like warm, salty, buttery, caramely, freshly-popped popcorn. Mama mia.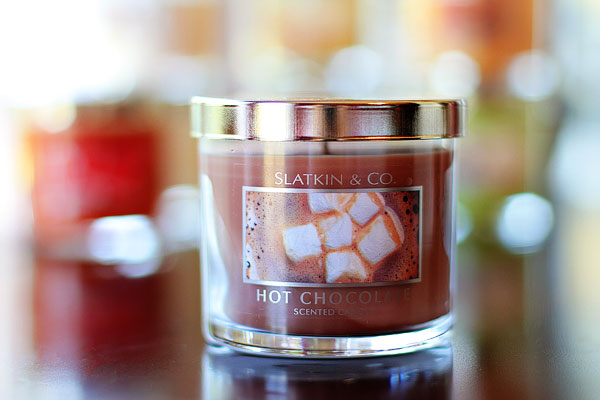 Hot Chocolate. I love this one because it smells exactly how you'd think it smells. Imagine rich hot cocoa brimming with hot, gooey marshmallows. It smells just like that.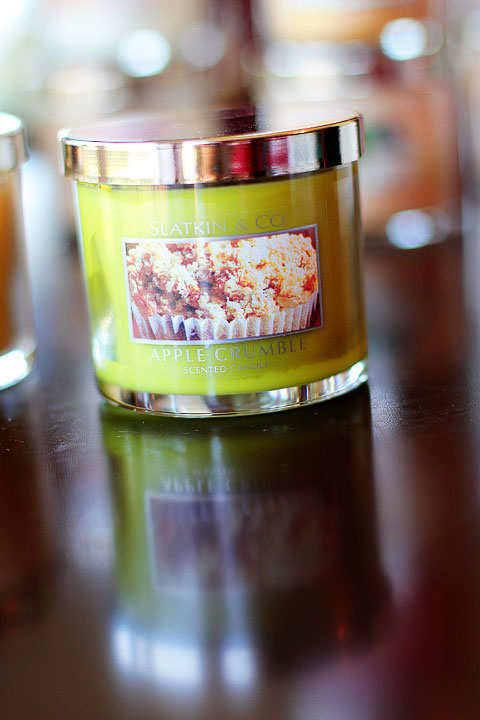 Apple Crumble. I don't usually go for the fruity scents, but this one had just enough if a vanilla streusel crumble topping scent to intrigue me. And it smells like fall.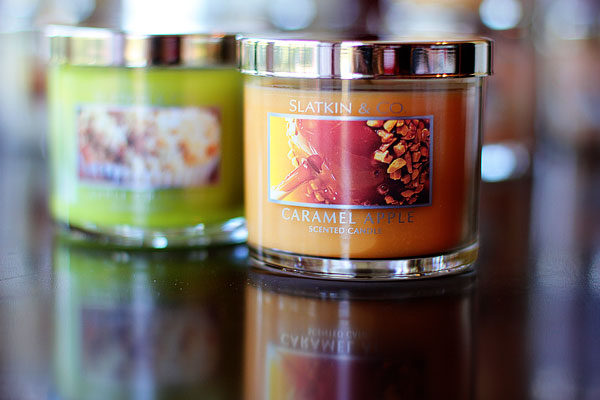 Caramel Apple. What was I saying about fruity scents? Here's another apple-scented candle that found its way home with me. This candle has got so much going for it. Hot, rich caramel. Brown sugar. Vanilla. Nutmeg. And just a light hint of apple.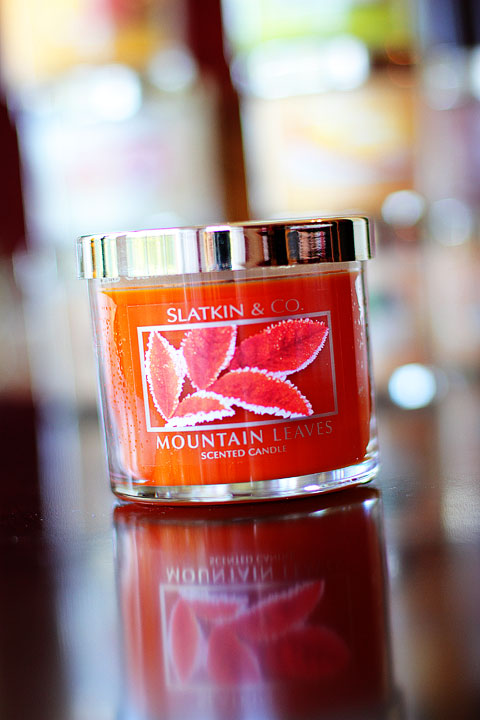 Mountain Leaves. There's one more candle that made it's way home with me and it's not a bakery scent at all. It just smelled so good. So unexpected. I don't even know if I can describe it. You just gotta try it. It's a little bit like crisp fall air, a little bit like Christmas trees, a little bit manly, and just a little bit like sweet lemonade. It's good stuff.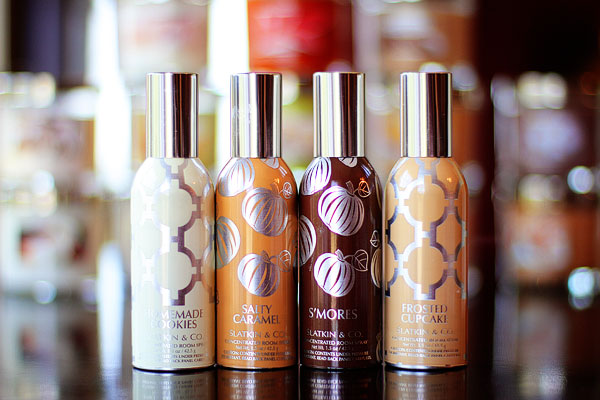 I also picked up a few room sprays. These are fun to have on hand.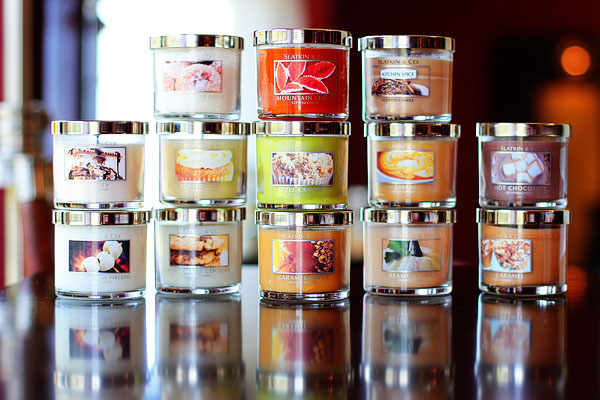 Oh dear. My local Bath & Body Works is having a sale on their 4 oz candles this week, two for $10.
I might've stocked up.