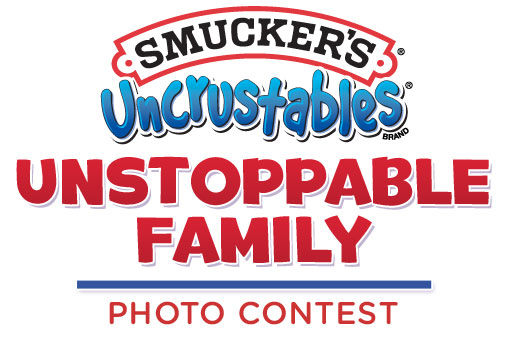 Time's Up!
The winners of the Uncrustables Unstoppable Family Photo Package are:
#72 beth: I am boring–regular peanut butter and grape jelly
#119 Christine: Definitely peanut butter and grape jelly! I don't eat it often but when I do, instant childhood memories. I keep uncrustables in my freezer for my teenagers. When they run out the door, I would rather they grab one of those than a candy bar to fill them up.
#252 Judy: My favorite Pb&J combo is peanut butter & raspberry jam!! Love it!
#284 Leslie Kiley: Such a fabulous invention! Who wants crust with there PB and J? My favorite flavor is the original PB & grape Jelly!
#290 Kaity: my favorites are the berry jams – strawberry, blackberry, raspberry, whatever. I think they all make for a delicious PB&J sandwich. :)
#326 Jodi: Love peanut butter and strawberry!
#464 Stephanie DeArco: I love peter pan peanut butter and raspberry jam with the seeeeds :D
#542 Corisa: i love toasted pb and j!
#952 Francine M: My fave combo is peanut butter and strawberry jam. Although I do like the grape jelly uncrustables! Uncrustables have been a great way to ensure I don't run low on lunch items for my son – I can just grab one from the freezer!
#1174 Angi@MakingMayhem: My favorite PB&J combo – creamy peanut butter with strawberry (but my fave PB sandwich is a fluffer nutter with bananas!) I haven't tried Uncrustables, yet, but my kiddos like them. They are pretty convenient and cute!
#1275 Noelani Hwang: Hi Amanda! I love strawberry jam and extra crunchy peanut butter for my PB&Js! I've never had Uncrustables but I def will go try them now!
#1284 Josh: I'm allergic to peanut butter, but my wife and son love the stuff. Raspberry jam is my favorite though!
Congrats winners! I've sent y'all an email! :)
The awesome folks at Smucker's recently launched the Uncrustables Unstoppable Family Photo Contest celebrating Unstoppable families who are always on the move, creating memories, and embarking on adventures at a moment's notice. Since they know Kevin & Amanda readers are such big photography fans, (they know you guys have TASTE ya'll! ;)) they would love to have *you* vote for your favorite photo at www.uncrustables.com!
To celebrate the Uncrustables Unstoppable Family Photo Contest, Smuckers would like to offer Kevin & Amanda readers the chance to win a seriously fun Uncrustables Unstoppable Family Photo Package.
The Giveaway
Twelve (12) lucky winners will receive:
That's right! You've got TWELVE chances to win this cute printer!! How awesome is that?! Plus you'll get coupons to try Uncrustables. Sweet!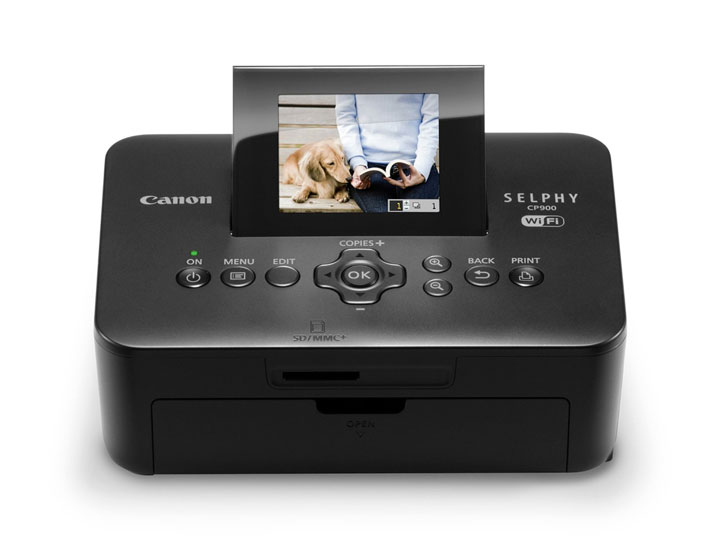 SELPHY CP900 Wireless Compact Photo Printer
High-Quality, Easy-to-Use Wireless Compact Photo Printer
Wireless capabilities lets you print right from your computer, iOS and Android devices
Print directly from your memory cards, camera or USB flash drives
Light, compact body and an optional battery makes it easy to take this printer with you
Preview your images on the built-in 2.7-inch tilt-up LCD
Enhance your photos with the improved "Portrait Image Optimize"
Print water resistant photos that last up to 100 years in just 47 seconds
How perfect does this tiny printer sound? You can print pictures straight from your phone in seconds and take it with you anywhere you go.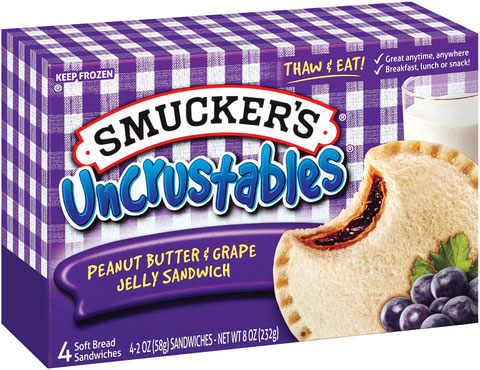 How to Enter
To be entered to win the Uncrustables Unstoppable Family Photo Package giveaway, all you have to do is leave a comment on this post. What's your favorite PB&J flavor combo? Are you a fan of Uncrustables? How does Uncrustables keep your family unstoppable?
Contest ends Wednesday, March 6 at 8 pm CST. One entry per person, please. Winners must have a US mailing address. Winners will be chosen at random and notified by email. Giveaway graciously provided by Smuckers.
My sweet friend Kristen from Dine and Dish is giving away 12 printers too! Head on over to her blog for another chance to win. :)
If you'd like to see more giveaways like this, Like us on Facebook! :)
Good luck!!! :)