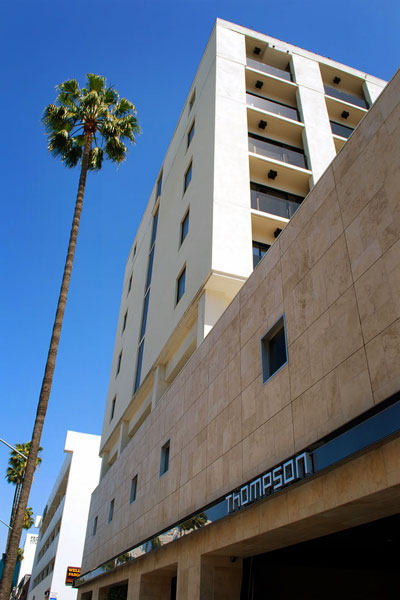 I didn't get too many pictures of our hotel, but fortunately, Pat, one of the other lovely ladies on the trip got some incredible shots of our room, the hotel, our view from the rooftop and the luxurious streets of 90210 as we stepped outside the hotel lobby.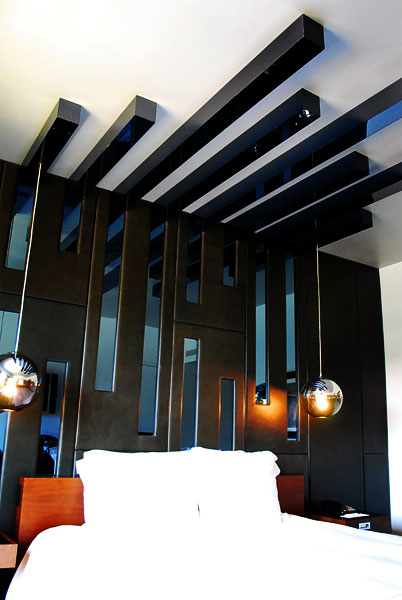 Our very mod rooms.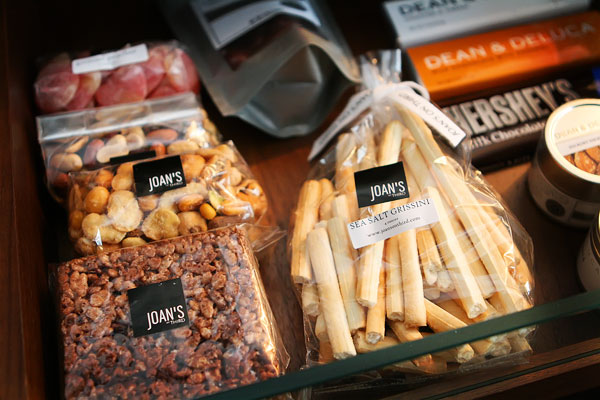 Of course, the one picture I *did* actually take of the rooms?? The mini bar! *rolled eyes*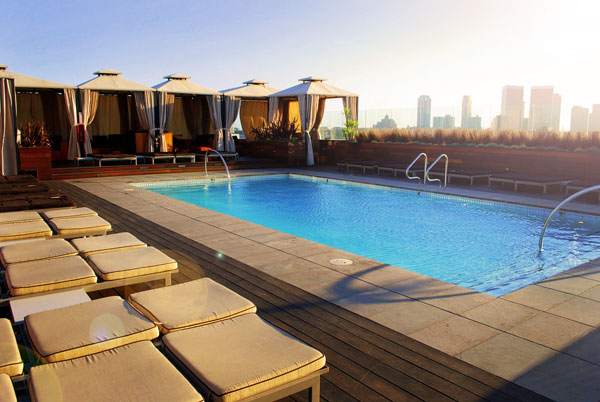 The swanky rooftop pool with private cabanas…  This is where we crashed the very private red carpet rooftop party!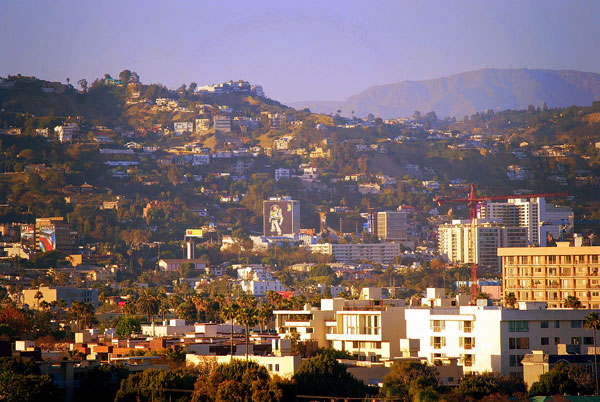 The 360º views from the rooftop were just breathtaking.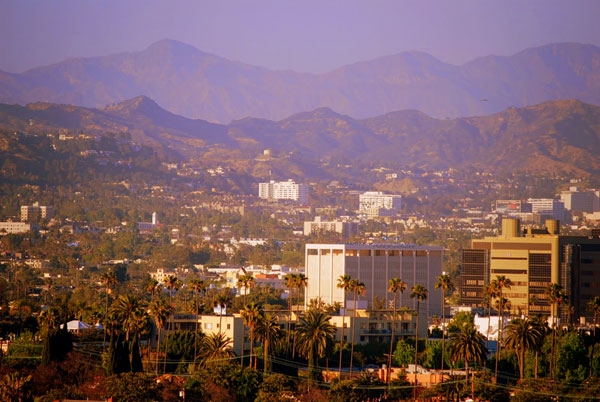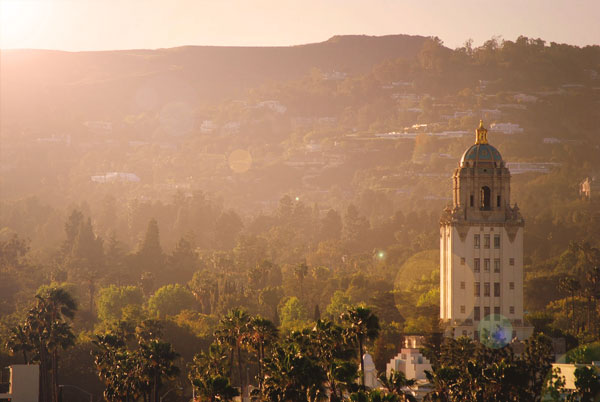 Especially at sunset!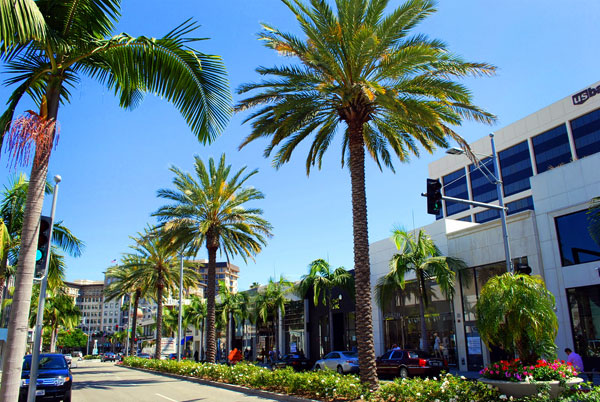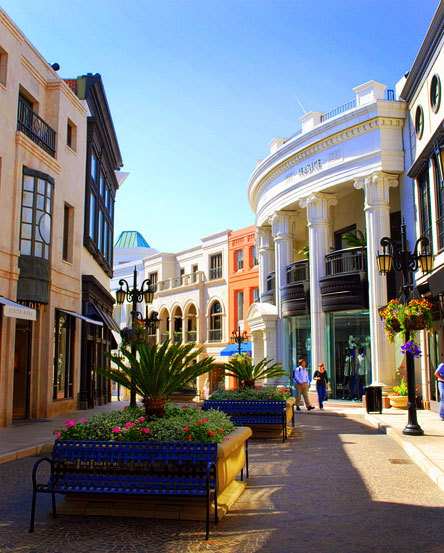 Just doing a little shopping on Rodeo Drive… :)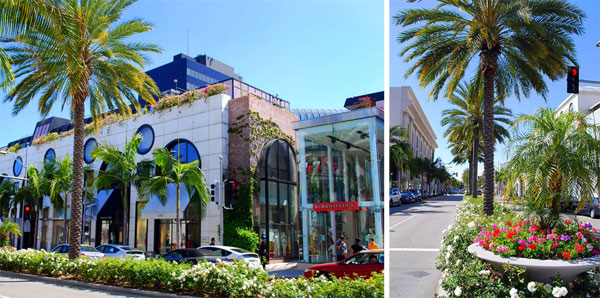 Check out this post from Pat for some more awesome shots. OMG, it's hard to believe we were right there! Thanks, Pat! :)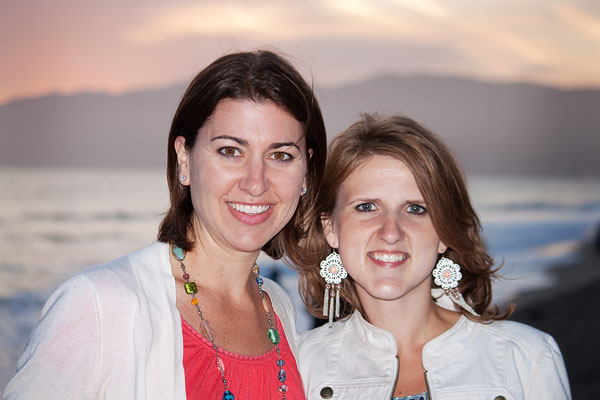 While we were out in sunny California, Jenny & I decided to rent a car and drive down to Santa Monica.
Wednesday morning we walked down to the car rental place and picked up a car. We just walked down there- Loved that it was within walking distance! That is so totally foreign to me, living out in The Middle of Nowhere, Alabama.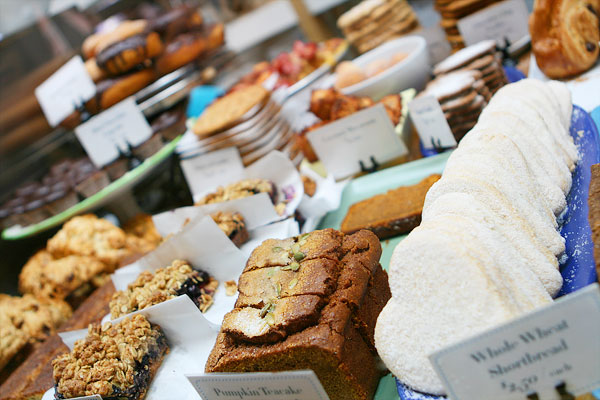 We stopped for brunch at Huckleberry. Since we had no idea what to do with ourselves LA, Sarah from Tastespotting, graciously planned our itinerary for Wednesday and Thursday. She told us the best places to eat,  best places to shop, and even the best beach & sunset view in LA!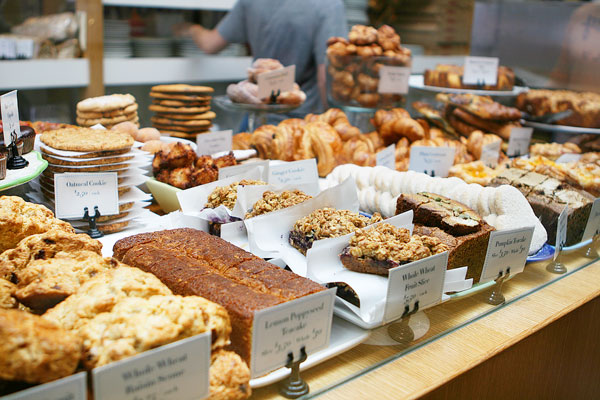 Sarah told us we had to try the Maple Bacon Biscuit- "everyone in LA is talking about it!" Of course when we saw all the freshly baked pastries in the cases above, we had to try several other items as well. ;)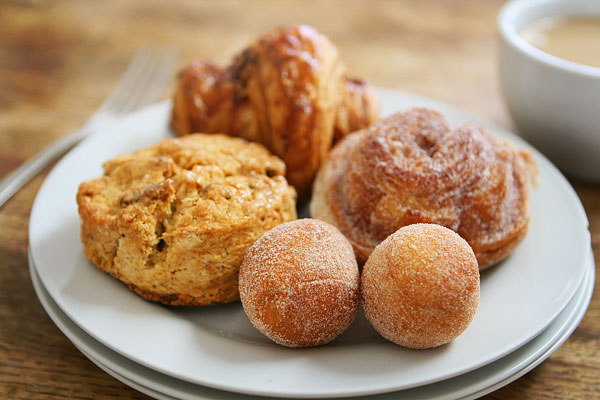 Maple Bacon Biscuit, Prosciutto & Gruyere Croissant, Cinnamon Bun, & Doughnut Holes!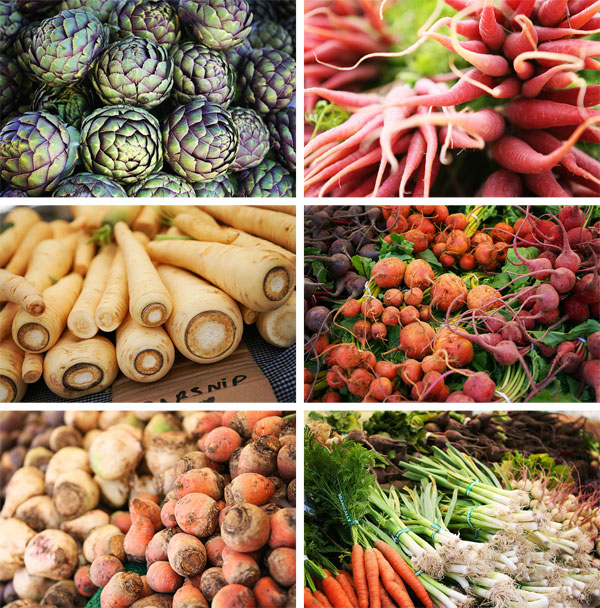 After brunch we shopped on Santa Monica's 3rd Street Promenade & sampled our way through the Farmers Market. This was more like the traditional Farmers Market that I was expecting when we went to the LA Farmers Market. There were golden raspberries that were delicious! There was also a sign that said "Sweetest Strawberries in LA" – and they truly were! We sampled a *ton* of strawberries! :)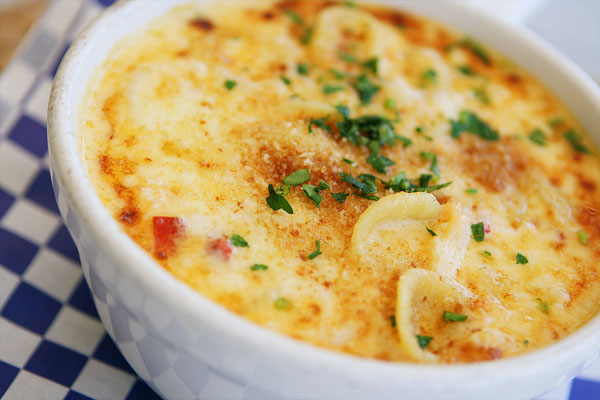 We had lunch outside at the Blue Plate Oysterette– right on Ocean Ave, overlooking the coast. I had the Lobster Mac & Cheese with gruyere, fresh herbs, truffle oil, and large chunks of lobster. To. Die. For. The guy sitting at the next table saw mine and said, "I'll have what she's having!"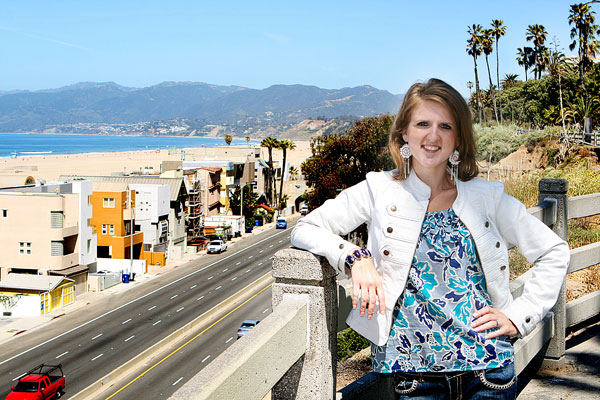 *Dorky pic alert!*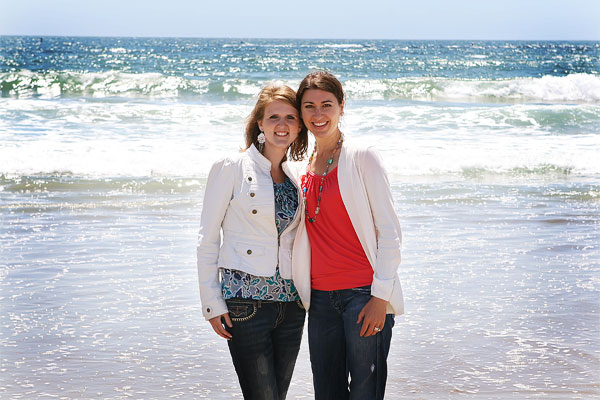 After lunch, we walked down to the beach & Santa Monica Pier.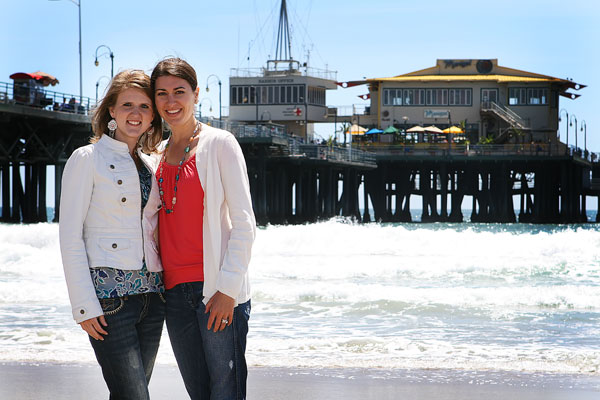 Excuse my winter parka- It was like in the 60s! The lowww 60s. This southern girl is used to 80º beach weather!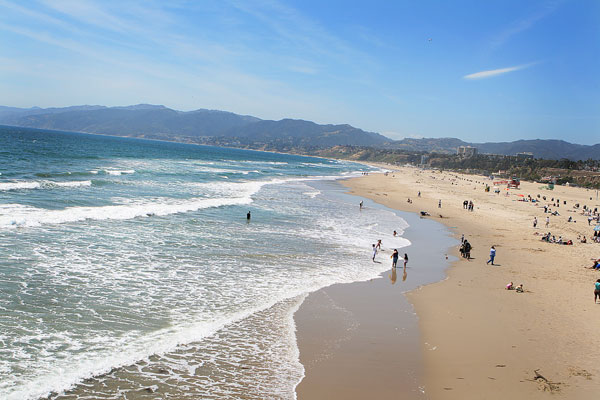 Gorgeous mountains in the background.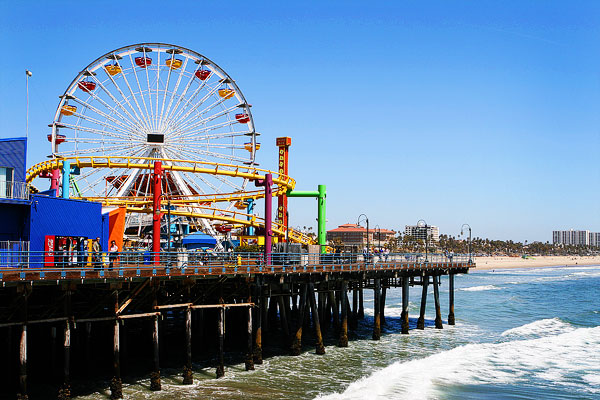 I really wanted to ride that rollercoaster! ;)
Up Next…
We drove up the coast to Malibu and found the most gorgeous beach in LA. Then: We hit Hollywood, Sunset Blvd, & Melrose. We may or may not have bought a map to the stars home and we may or may not have found Courtney Cox's house. ;) But we did drive through & gawk at all the houses in Hollywood Hills!
Thanks for looking!! :)