This easy tutorial shows you how to use a custom font in your blog! Check it out and make your blog stand out! Plus, take a look at our experience hiking to Laurel Falls!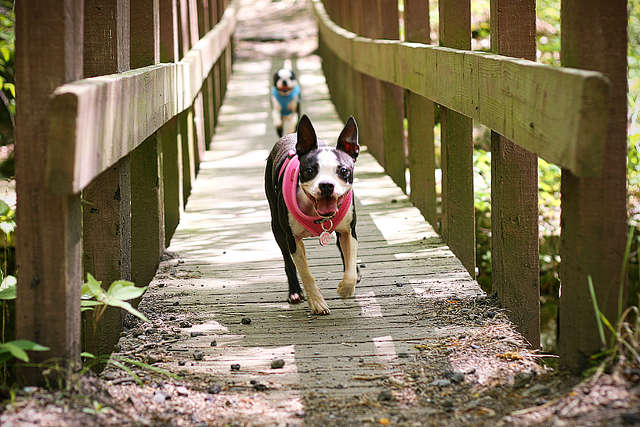 How to Use a Custom Font in Your Blog
Important Update for those who changed their blog fonts using Geocities! I just found (a little over a week after I wrote my tutorial, what timing, huh? :p) that Geocities is closing and will be terminating all of their accounts later this year. This means that if you still have any of your font-changing files hosted at Geocities, they will be deleted and the custom fonts on your blog will stop working. But don't worry! I've found a new place (Webs.com) where you can upload your files. (Now don't go closing on me next week, Webs!)
Basically, here's what you'll need to do:
1. Create a Webs.com account (Use Advanced HTML Mode)
2. Save the sifr.css, sifr.js, blogger-sifr.js and any SWF files that are currently in your Geocities account and upload them to your Webs.com account
3. Upload a new file, index.htm to your Webs.com account (right click and chose Save As to download the file)
4. Go to the Edit HTML section of your Blogger Dashboard and find the previous Geocities code you pasted. Delete all that and replace it with this:
<link href='http://username.webs.com/sifr.css' media='all' rel='stylesheet' type='text/css'/>
<script src='http://username.webs.com/sifr.js' type='text/javascript'/>
<script src='http://username.webs.com/blogger-sifr.js' type='text/javascript'/>
Where username is your Webs.com site name.
After that your fonts should be functioning just as before. If for some reason it stops working, check and make sure all the files uploaded correctly to your new Webs.com account, and then make sure when you deleted the previous code / pasted the new code in your Blogger Dashboard that there were no typos, you didn't miss anything, etc. If it worked on Geocities, it will work on Webs.com! :)
*I mentioned that you will have to upload a new file, index.htm. Webs.com will delete all accounts that don't change their index.htm file within 15 days of opening an account, so to be safe, just upload the one I have provided for you. :) You can also view that file to get some extra tips and tricks for editing your blogger-sifr.js file.
If you need more in-depth instructions, I have updated the tutorial with pictures to reflect the Webs.com changes.
Ok, enough about that. :D
Thank you *sooooo* much to everyone who added a kevinandamanda button to your blog! :) I am so grateful for all your support! I went and looked at every single one of your blogs this week and all of your blogs are totally awesome looking and I am honored that you would put my button up there! :D
Now we have a winner of the $25 gift certificate to SuzyQ Scraps's store at Enchanted Studio Scraps!!
Congratulations to #31 Annette Bowers! :)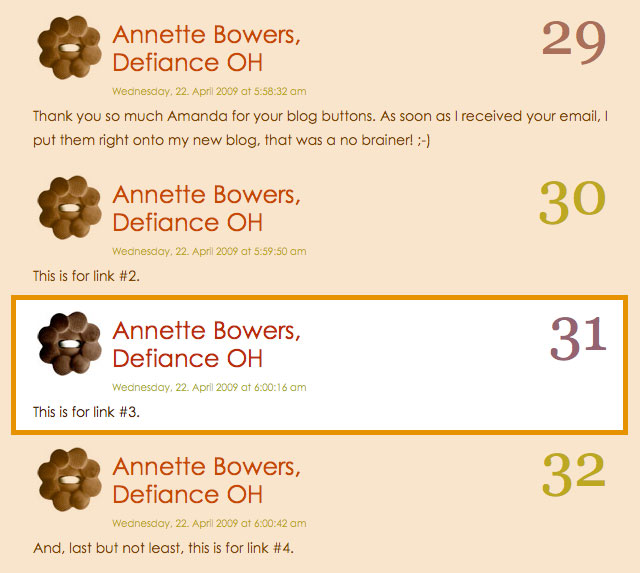 The 3rd link did it! :) Annette, the Birthday Calendar on your blog is SO cute!!! :)
Hiking to Laurel Falls
And with that- I'm going to take a long, hot bath. ahhhh. This morning Kevin and I decided to take the puppies on a spontaneous hike up to Laurel Falls in Dayton, TN.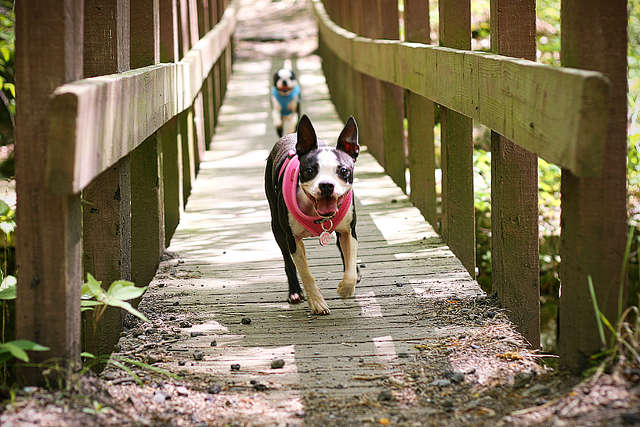 We had a blast (especially Miley & Howie) and it was really beautiful up there. It was a relatively short hike (2.5 miles to the falls), but the last mile or so was straight. up. I mean, really. I felt the burn. :p I haven't moved since we got in. Hopefully I'll make it to the tub.