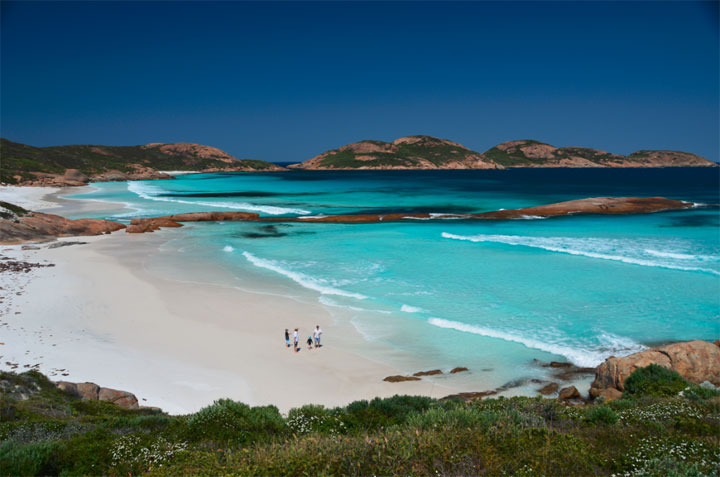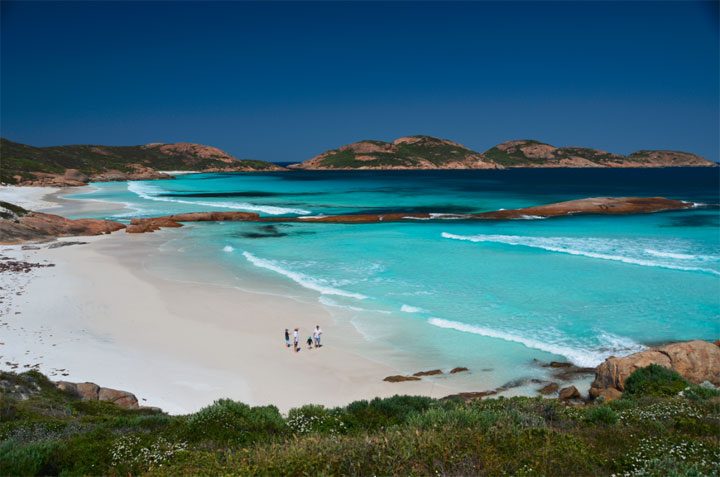 Lucky Bay in Esperance
YOU GUYS. I have the craziest news ever!! I am going to AUSTRALIA!!!! More specifically, Western Australia, the country's largest state which includes the Margaret River region (more on that in a minute!), responsible for over a quarter of Australia's premium wine production. It's also what is referred to as a "biodiversity hotspot," which basically means its rich soils are home to an abundance of produce and wildlife found nowhere else on earth. Which, to you and me, means food. Good food, and lots of it. Marron (better know to us as lobster!), finger limes, pearl meat…it all sounds so exotic and I can't wait to try them all and share what real Australian cuisine is — fresh, local, sustainable and prepared in ways to make the pristine nature of the ingredients shine. Oh- another fun fact- the capital city of Western Australia, Perth, is the sunniest capital city in all of Australia, and where I'll be starting my journey when I visit.
I am literally beside myself. I've always DREAMED of going to Australia, but I never imagined it would be anytime soon! But I'm going, this August. Just a few short months away. It will be winter there!!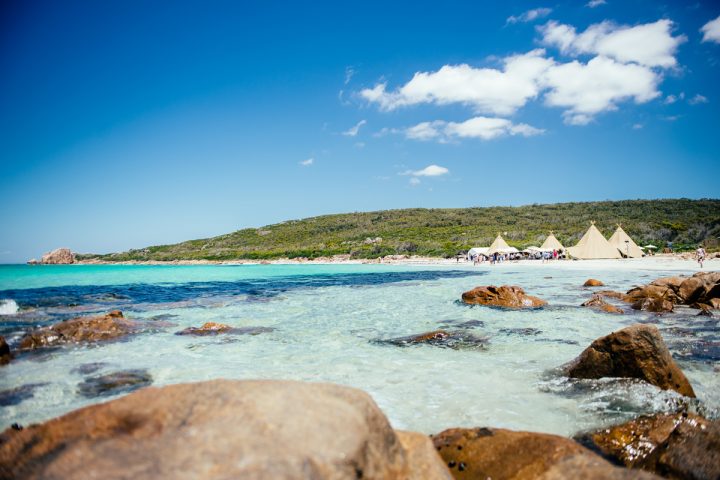 FIRST, I want to hear all your recommendations. Where should I go, what should I do, where should I EAT? :) Do I have any readers that live in Australia?? :)
Second, because you guys are AWESOME, I want one of YOU to go to Australia, too!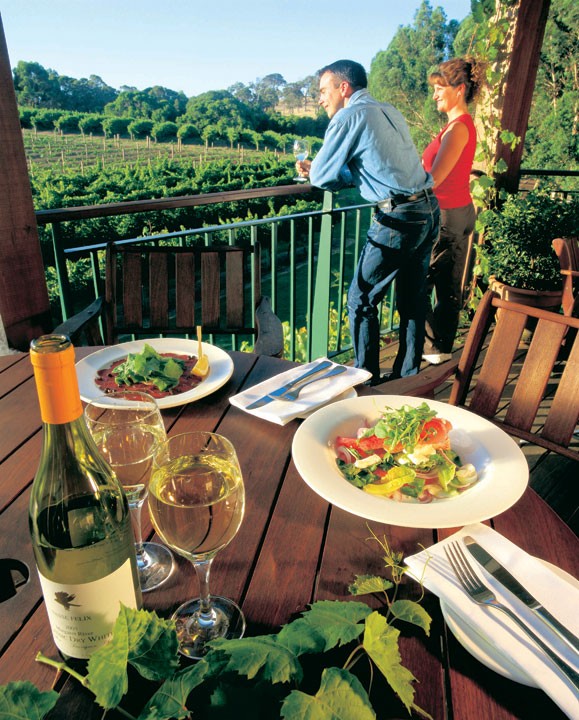 Vasse Felix Winery
The Giveaway
Tourism Western Australia, Virgin Australia, and Down Under Answers are hosting the Say G'day to Gourmet sweepstakes!
One lucky winner will receive a trip for two to Australia AND get to attend the Margaret River Gourmet Escape!!
The Margaret River Gourmet Escape is an annual food and wine festival in Western Australia that celebrates the extraordinary culinary offerings of the Margaret River. World-class chefs and award-winning wineries all come together for a 3-day festival in the breathtaking Margaret River region.
Past years' events have included world-renowned chefs such as Heston Blumenthal, Tony Howell, Matt Stone and many more, and this year's event will once again feature an all-star lineup that will be announced in June.
Here's what's all included in the Say G'day to Gourmet prize:
Two roundtrip, economy tickets flying Virgin Australia from Los Angeles to Perth, Western Australia
Four-night stay for two at Pullman Bunker Bay, Margaret River in a Studio Villa including breakfast
Four-day car rental with unlimited mileage with Avis Car Rental
Two tickets to one day of the Gourmet Village at Leeuwin Estate at the Margaret River Gourmet Escape
Two tickets to the signature Gourmet Beach Barbecue at Margaret River Gourmet Escape
A Ngilgi Cave Twilight Tour for two with Koomal Dreaming
Two-night stay for two at the Crown Metropol, Perth in a Luxe King Room including breakfast
Dinner for two at Rockpool Perth to the value of AU$500
How to Enter
Enter to win HERE.
The sweepstakes runs from Wednesday, May 27, 2015 at 12:01 a.m. PDT through Wednesday, July 1, 2015 at 12:01 a.m. PDT.
For a complete list of sweepstakes rules, visit www.westernaustralia.com/gdaytogourmet.
GOOD LUCK, friends!!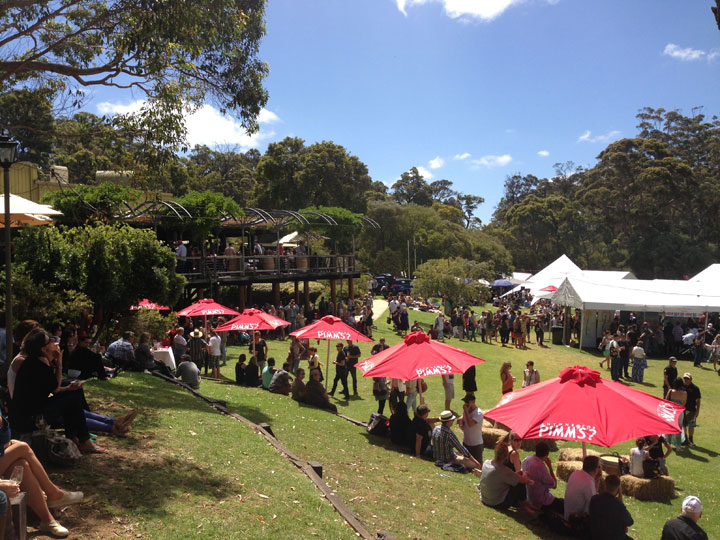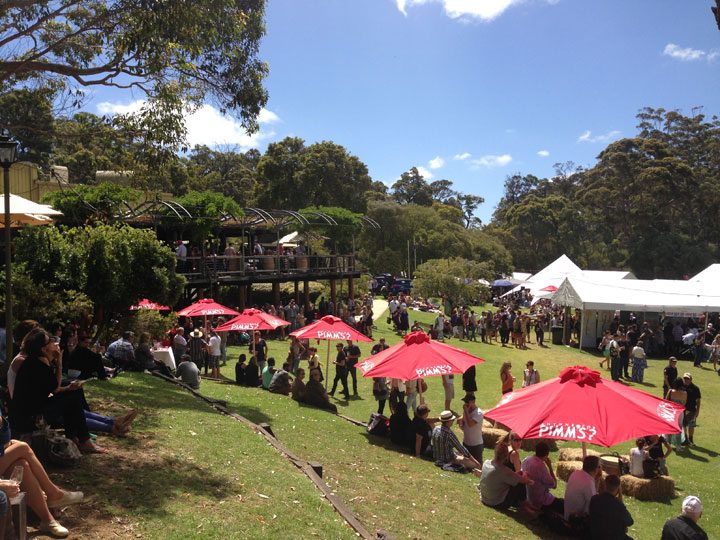 The Village at Margaret River Gourmet Escape. All photos copyright Tourism Western Australia.