Inspired is most definitely the first thing that came to mind when I first visited Lisa Leonard's charming blog and beautiful custom handmade jewelry store. Wow! I just love it! :) Seriously- love reading about her darling family, her fashion (ultra hip!), her photography (so stunning and serene) and her sense of style is so what I want to be! I browsed pages and pages of her blog– her color inspiration posts are my favorite!! :)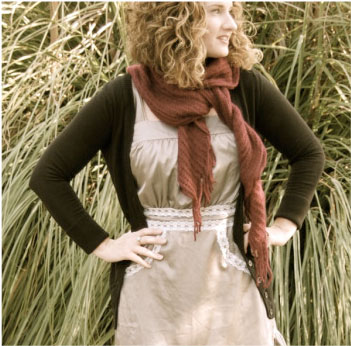 Meet Lisa – so sweet :) and look! A scarf! :D Ya'll know I'm a sucker for scarves. ;)
When Lisa contacted me about doing a giveaway on kevinandamanda.com, I was thrilled. Thrilled, thrilled, thrilled! :) Beyond thrilled. And honored!! Just look where all Lisa's been featured! :)
If you have someone special on your Christmas list this year, or are wondering what to get the hard-to-buy-for mom, sister or friend who has everything?? :) You'll definitely want to check out Lisa's designs. And you'll probably want to leave the browser window open on your dear husband's computer too! ;)
Just look at a few of these delightful pieces by Lisa! :)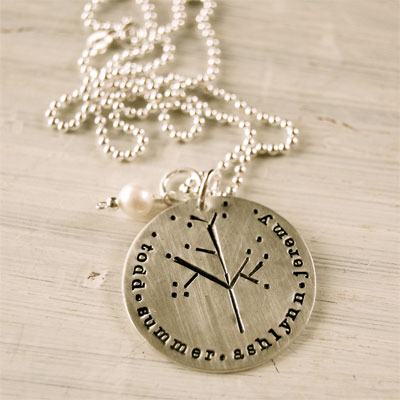 Oh my goodness. It's a family tree necklace!! A hand-stamped tree with each family member's name stamped around the edge! This is just too sweet. :)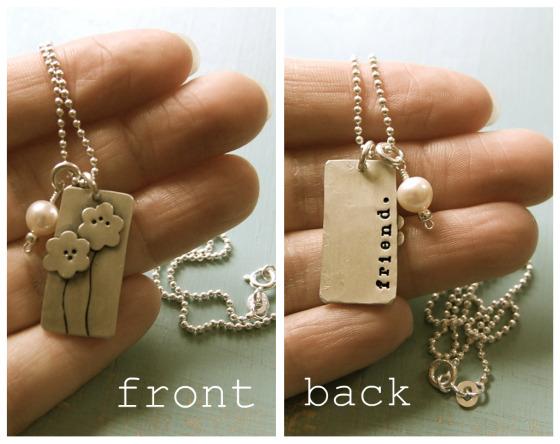 Love these whimsical flowers and the pearl adds such a delicate touch!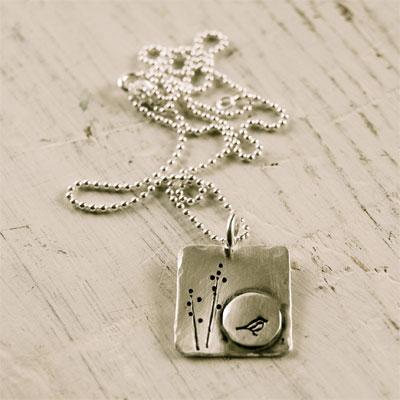 Beautiful. Just beautiful.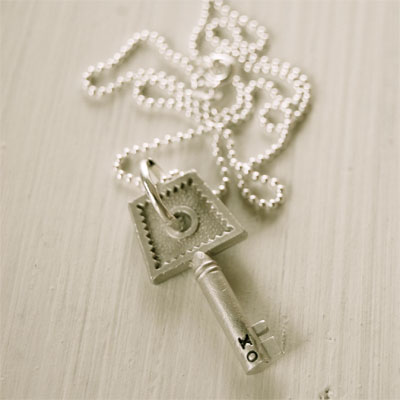 Love this vintage key- the XO stamped down at the bottom just puts it over the top!! So sweet :)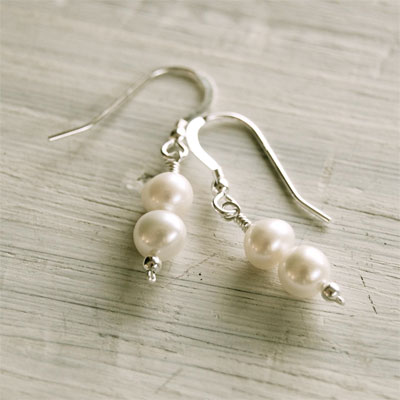 This is what's on my Christmas list this year. Kevin gave me a traditional pearl necklace for our wedding, and recently I've been thinking about getting some pearl studs to go with it. But when I saw these- I knew they were the ones. :)
Okok- So I know you're dying to know more about the giveaway!! Lisa is generously giving away not one but TWO $50 gift certificates!! Two lucky winners will take home a $50 gift certificate to spend however and on whomever they choose! (I'm still trying to figure out how I can keep both of them for myself! ;))
We have our winners!!!
Congratulations to……..
#6 Megan Hawkins and #448 Erin!!
You guys are our winners!!! Sweet! I know ya'll are going to love whatever you pick out! :)


Thanks so much everyone for making this such a fun giveaway! I loved reading all your entries and seeing what you'd pick! :) Have a safe and Happy Thankgiving!! :)
To Enter This Giveaway…
All you have to do is leave a comment on this post! How would YOU spend your $50 gift certificate?? Leave me a link to your favorite piece! :) And would you keep it for yourself? Or do you have the perfect recipient in mind?? :)
The Details…
One entry per person please! Two winners will be randomly chosen by their comment number using Random.org's number generator. This contest will run until Wednesday, November 25, 2009 at 9:00 pm CST. Check back Wednesday night to see if you won!! Winners will be added to the bottom of this post! :)
Thanks so much for looking and good luck!!! :)