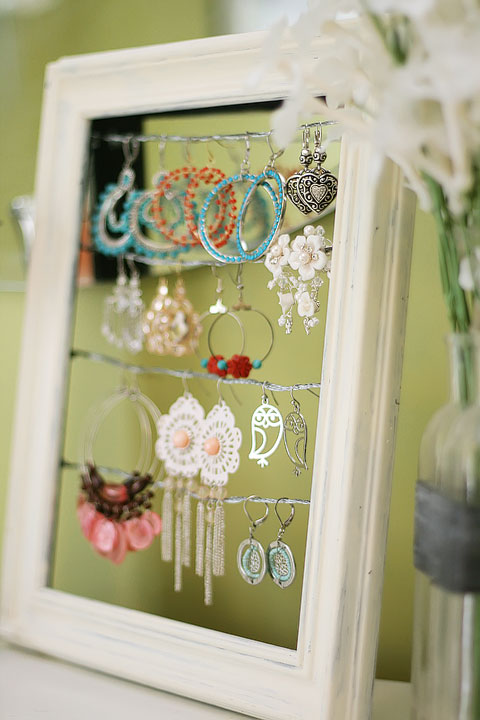 This fun little shabby chic earring stand, made from an altered picture frame, is a great way to hang and display all your beautiful, dangling earrings. I had the idea for this project after we talked about my love affair with dangly earrings and how to display them. I don't know about you, but I just love seeing them all hanging in a row! :)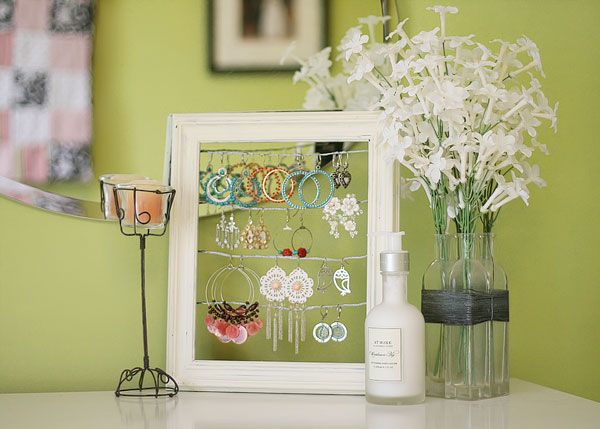 The next day I made this earring frame, and it was so quick, easy, and inexpensive to put together, I knew I had to share it with you! :) I spent a grand total of $5.34 on this project. Plus I got to work with a staple gun. (Thats about as close to a power tool as I get!) ;)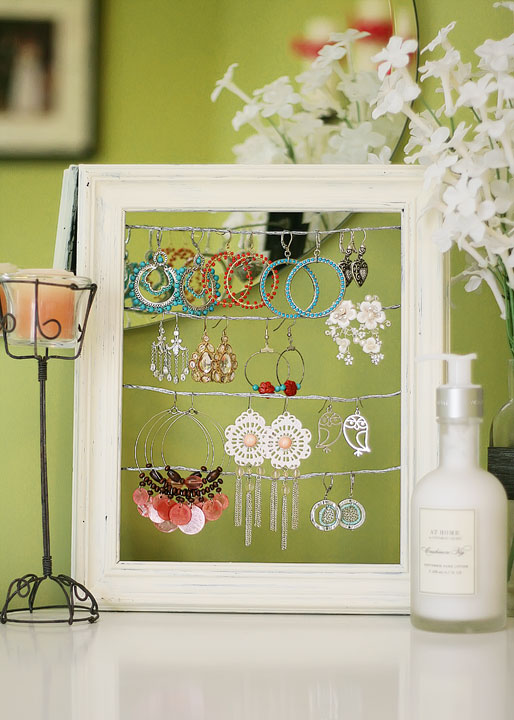 Cost: Less than $10
Time: 30 mins
Supplies: picture frame, 12′ of picture wire, acrylic paint & brush, staple gun (or nails/tacks, etc)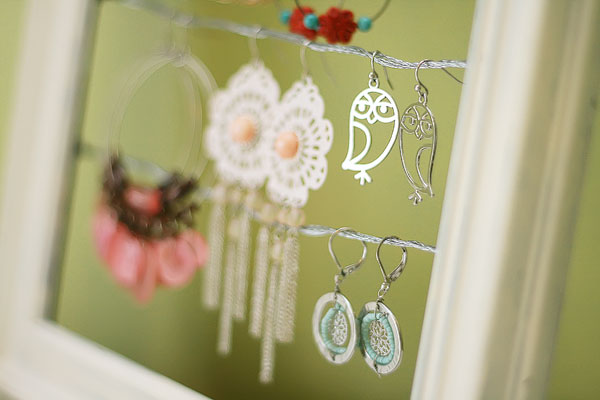 I started out with a black 8×10 picture frame from Walmart, $3. They also have 8.5×11 document frames which would be good too, for a little extra space. On the same aisle, I picked up some picture hanging wire. They sold them in packages of 6′ for $0.97 and I used two.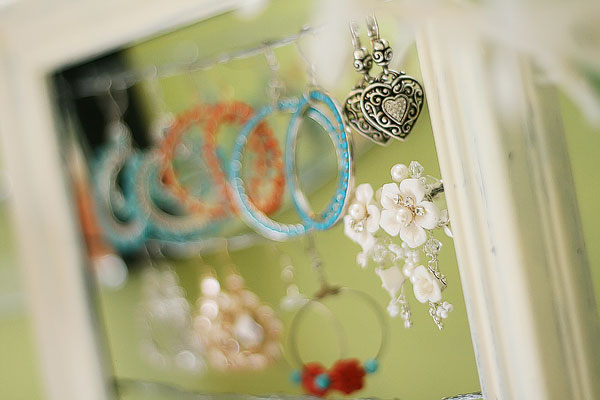 Since the frame wasn't real wood, I was a little concerned with how it would turn out once I painted it. I definitely wanted it to have the antiqued look, where you could see the previous color underneath the white paint.  I was afraid the only way to do that would be to use a real wood frame, so the wood would soak up the paint and show the grain underneath. I thought this frame, since it was completely flat with no texture, would just produce a flat, solid color when I painted it…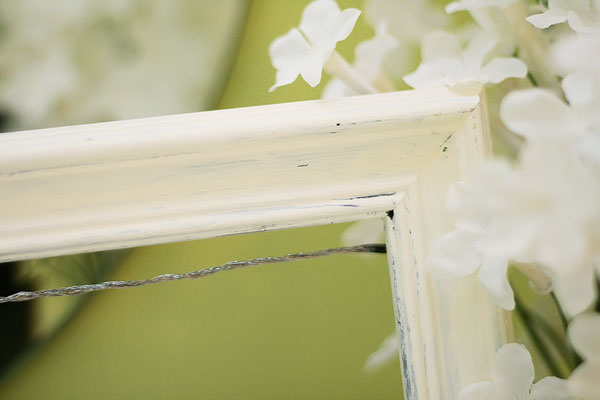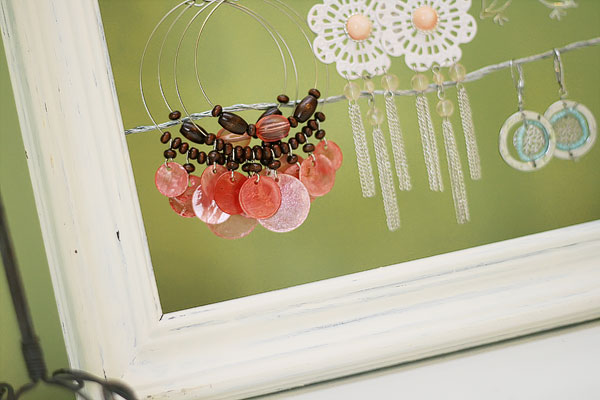 But as you can see from the above images, this little inexpensive frame did great! :) I was very pleased with how it turned out.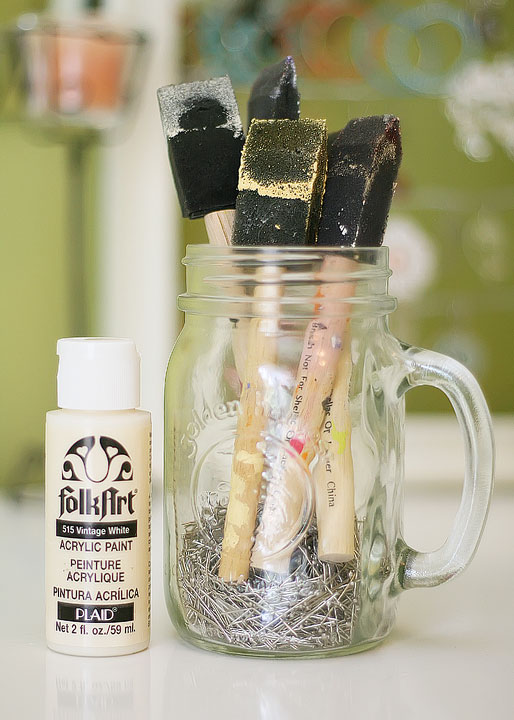 I gave the frame a couple coats of paint with this almost-but-not-quite white acrylic paint using the brushes pictured. I used this type of brush because it's what I had, but I really liked how it turned out because, well, honestly, it didn't do a very good job! But in a good way! It would wipe away some of the paint as I was trying to paint more, giving it that faded, shabby look. I just painted the frame, I didn't have to sand it, wipe it, or distress it in any way.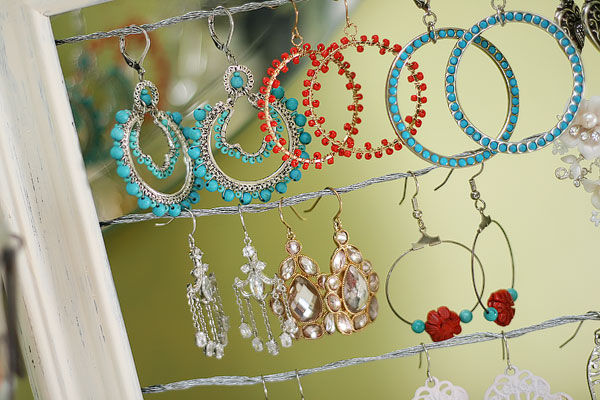 Next, I took a piece of wire and laid it across the back of the frame. I folded it over twice so that I had three strands folded together that were just a little longer than the width of the frame (this was to make the hanging wire a little thicker).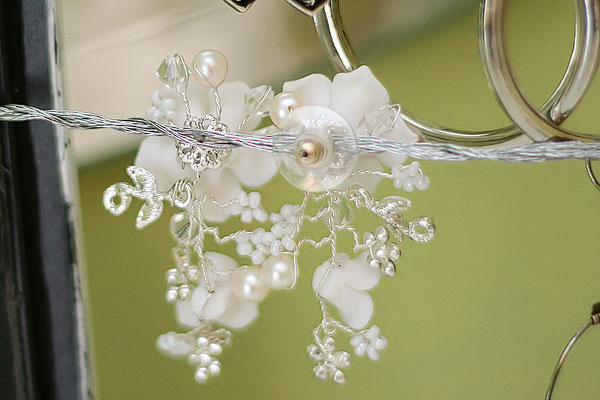 Twist the wires loosely so they hold together, but loose enough so you can stick a post earring through there if you want! :)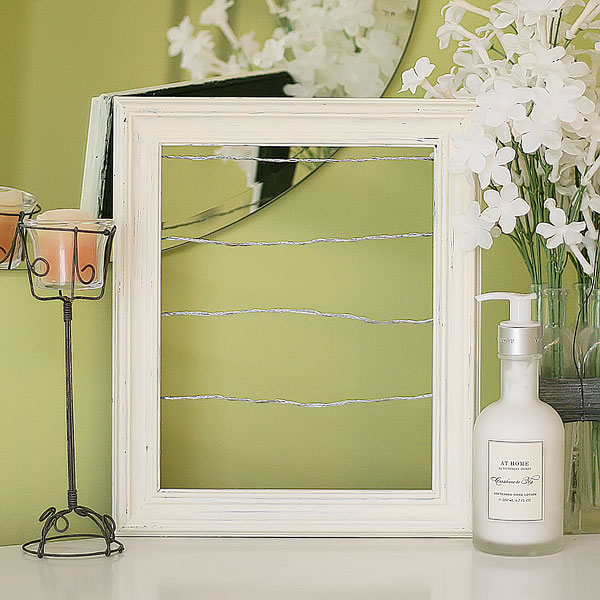 On the back of the frame I used a pencil to mark where to hang the wire. I started with 1/4″ from the top opening of the frame,  then spaced the remaining wire 2.25″ apart.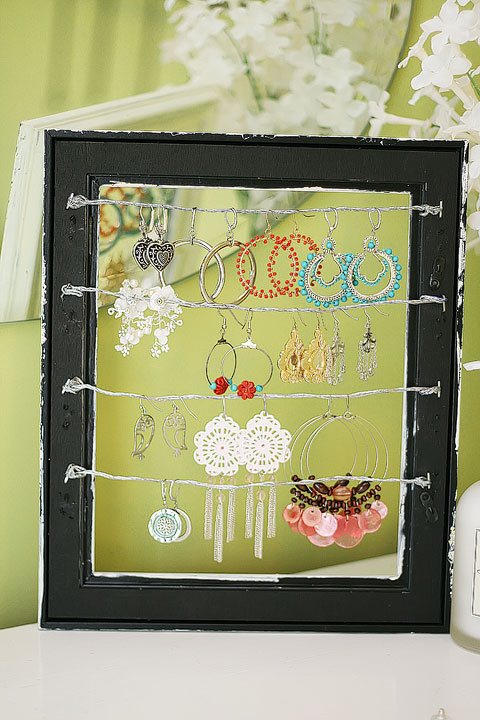 Here's what the back looks like.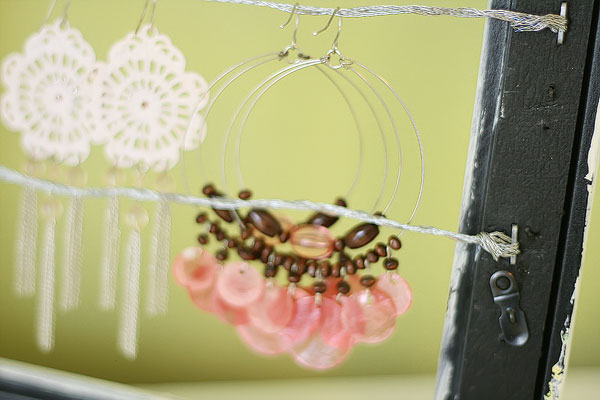 I stapled the wire to the frame, then folded and tucked the wire so it wouldn't come out. If you don't have a staple gun, you could also use small nails or tacks to wrap the wire around and hold in place.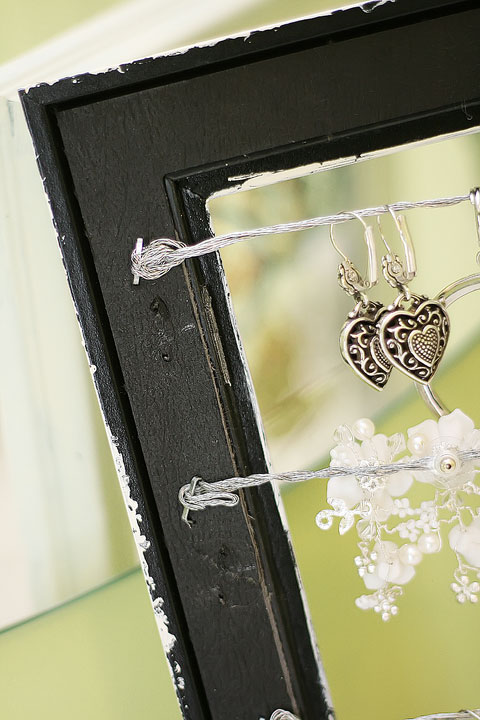 I gave the knots a few taps with a hammer to make sure there weren't any sharp wire edges sticking out.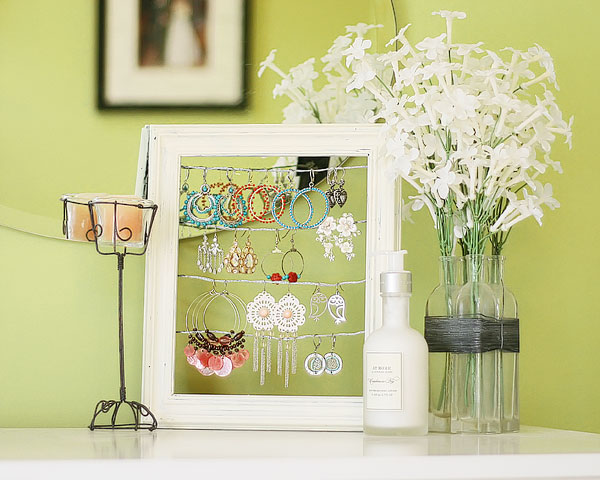 And that's IT! :) So quick and easy! It looks beautiful on a dresser or chest of drawers.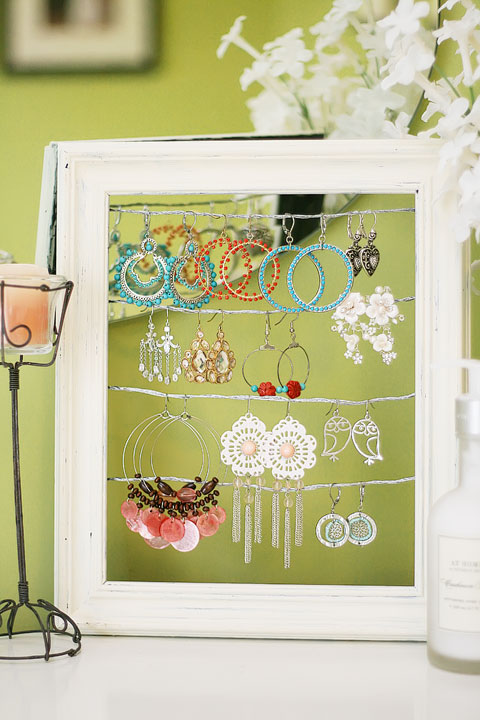 Let me know if you try it! :) Have fun and thanks for looking! :)