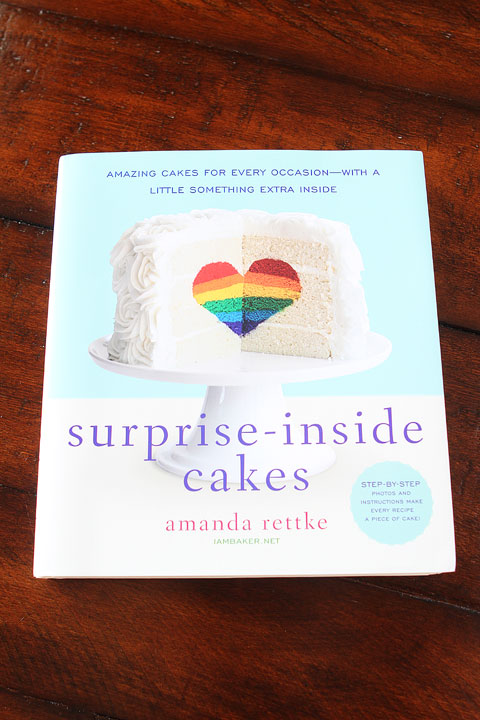 So excited to share a fun new cookbook and giveaway with you today from my fellow blogger Amanda Rettke at iambaker.net! Amanda is the queen of cake decorating. Her blog is filled with the most gorgeously decorated cakes! But what initially drew me to start following Amanda's blog is how so incredibly easy her cake decorating tutorials are. They are so beautiful and intricate, it looks like you have to be a super-advanced cake decorator and spend hours doing it. But you TOTALLY don't!!! They are so simple even ***I*** can do it. I have said many times here that I am the worst when it comes to decorating cakes. I just have no patience with tedious tasks. I just slap some frosting on it and call it good!!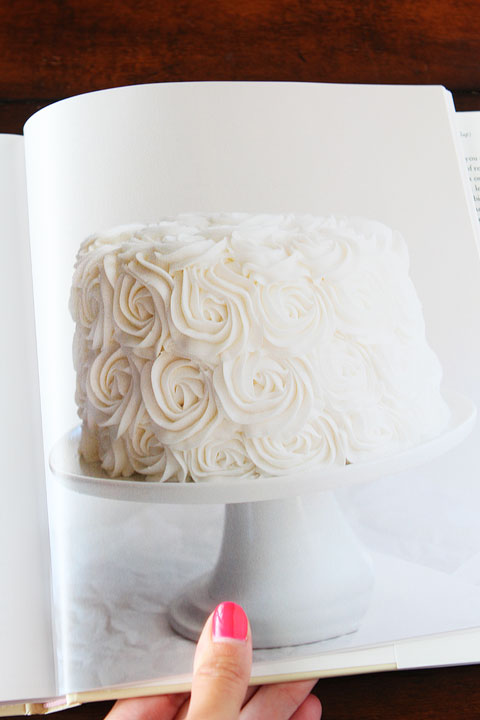 But the first time I saw Amanda's Rose Cake Tutorial back in 2011, it looked so incredibly easy and so incredibly gorgeous that I knew I had to try it right then and there. And it just so happened that Valentine's Day was coming up, so I had the perfect occasion!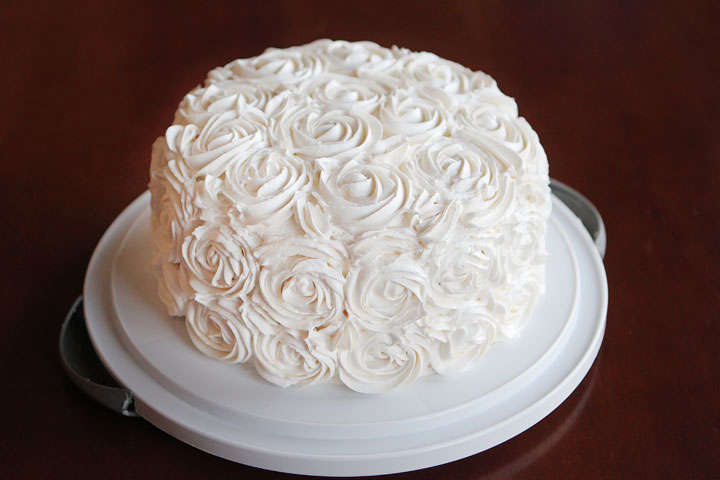 Here was my very first attempt, over 3 years ago. Stunning right??! I did that!! I could hardly even believe myself. You guys would seriously die if I showed you my past attempts at decorating on my own. But after reading one simple blog post, I had something that looked like this. (I used my favorite chocolate cake and frosting recipe for this cake.)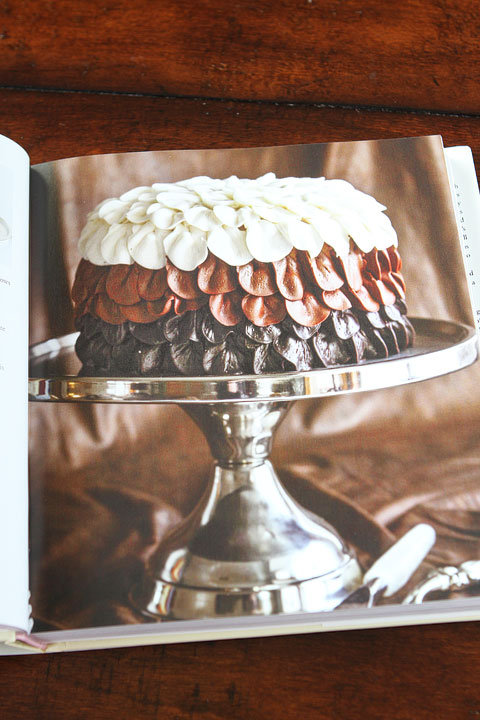 That's why I am SO excited about Amanda's new Surprise Inside Cakes cookbook. It's FILLED with tons of new, easy tutorials for decorating AND for fun surprises INSIDE the cake to add a whole new level of excitement for cake!! ;)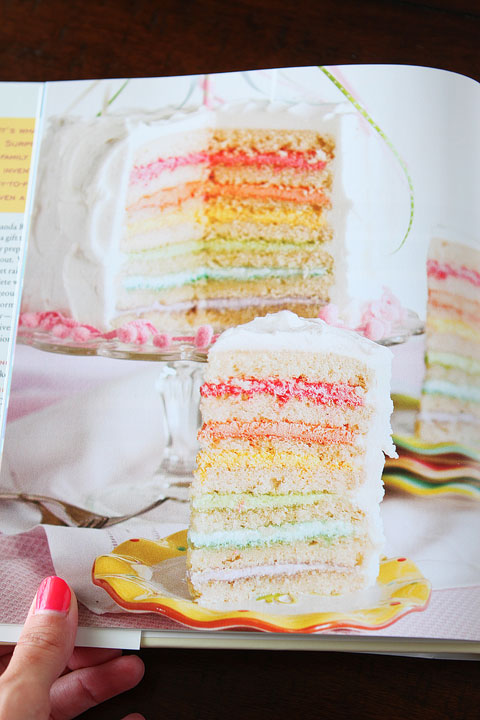 Like look at the gorgeous rainbow layer cake!!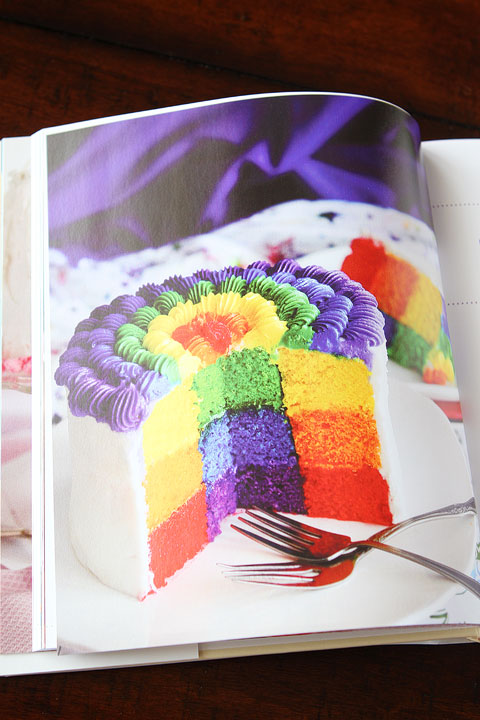 And this amazing rainbow checkerboard cake??!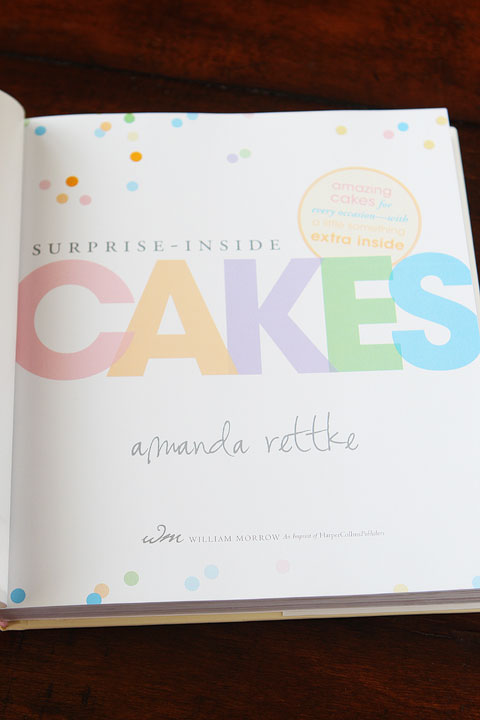 You know what makes Amanda even MORE awesome?? She uses one of my fonts for her blog and her cookbook!!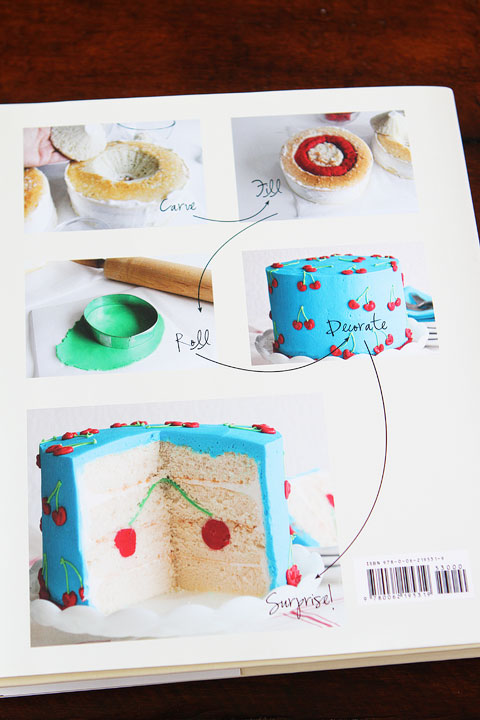 See that handwriting font on the back cover of her book? That is MY actual handwriting!! Not just one of the Fonts for Peas I've made… But my actual handwriting. How crazy and cool is that?? :)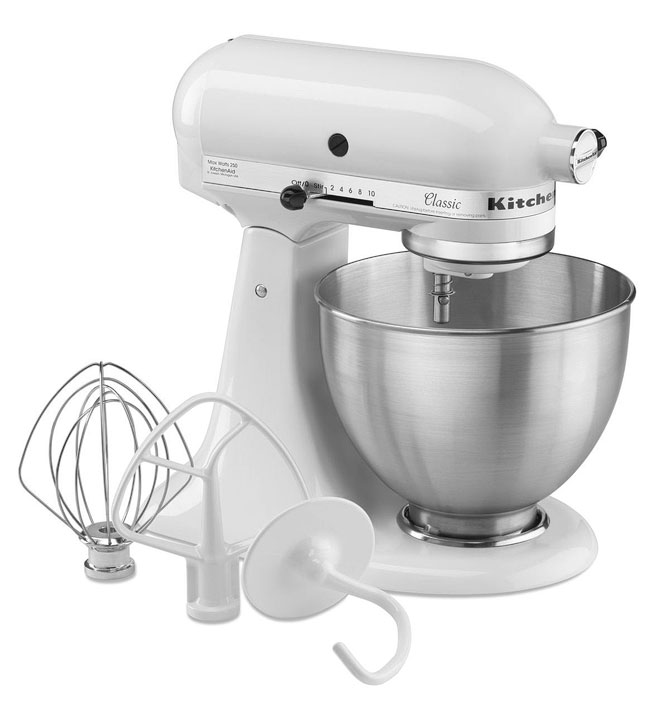 The Giveaway
That's why today I am so excited to give away a copy of Amanda's Surprise Inside Cakes and a brand new KitchenAid Mixer to get you started with your cake baking and decorating. One lucky Kevin and Amanda reader will win:
How to Enter
Use the PromoSimple widget below to enter:
Good luck!!!