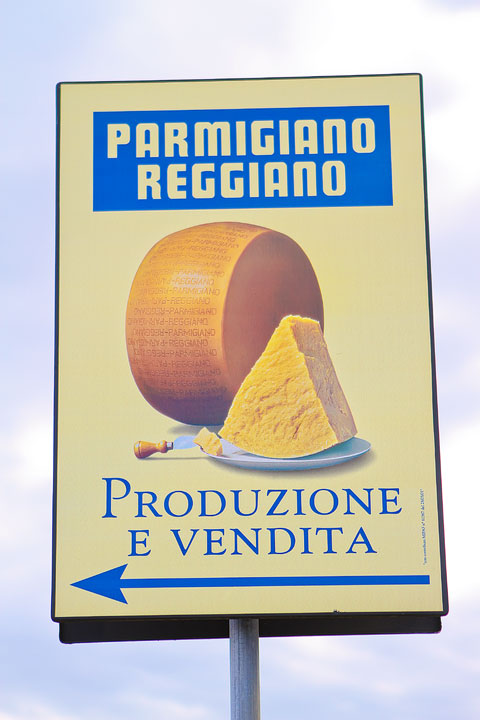 Oh my goodness, I cannot tell you how excited I was for this stop on our tour of Italy with Michael Angelo's! :) I loved the story of how this organic Parmesan cheese maker in Bologna — Casearia di Sant'Anna — ended up in Michael Angelo's Frozen Italian Meals. When Michael Angelo's first started, Sara, the mom, grandma, and family chef behind the Michael Angelo's line (who's originally from Sicily) and whose tried and true recipes she uses to feed her family are the same ones that go into each and every one of their frozen meals (whew, that was a lot!) was attending an expo and offering samples of her meals. She noticed one gentleman in particular kept coming back again and again for samples. Finally, he came back one more time, this time dragging his son as an interpreter along with him. He said that he loved these meals so much that he wanted his Parmigiano Reggiano cheese to go into every single one. He loved 'em so much he wanted his name associated with the product!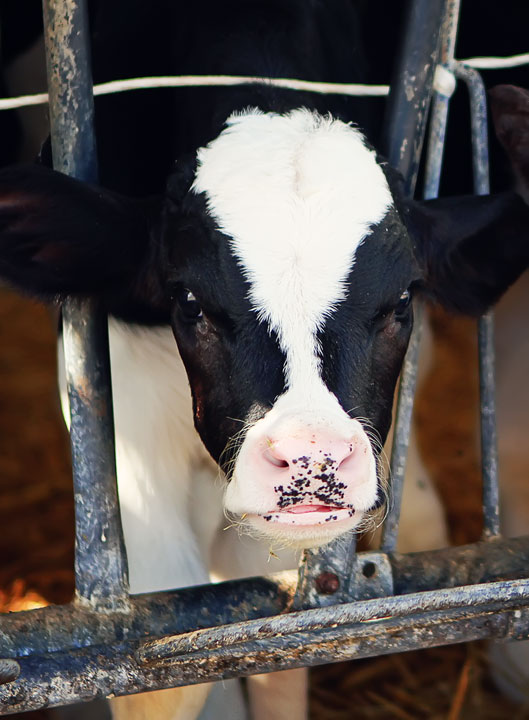 We got to visit their dairy in Bologna and see their Parmigiano Reggiano cheese being made from start to finish. This little cutie pie is a future Parmigiano Reggiano cheese maker!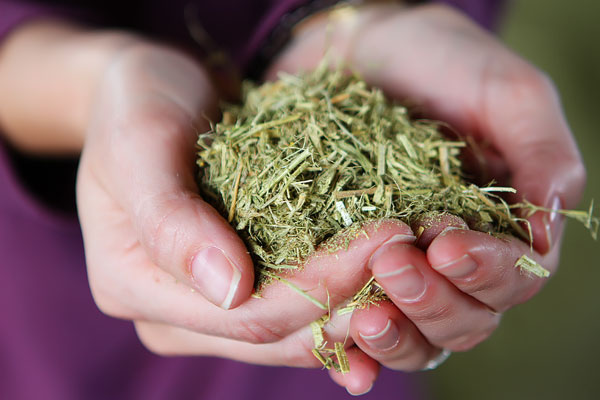 Casearia di Sant'Anna dairy cows are grass-fed only from their organic fields.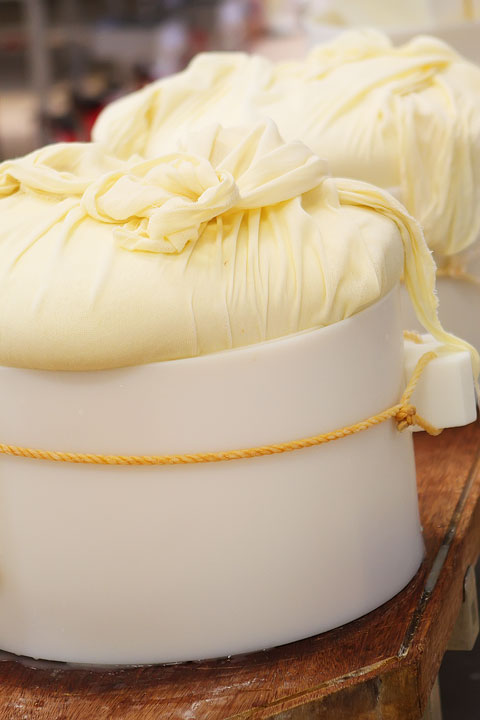 This soft, gooey ball of Parmesan cheese looks just like a giant ball of fresh mozzarella cheese! I guess it never occurred to me that Parmesan cheese started off this way too, lol!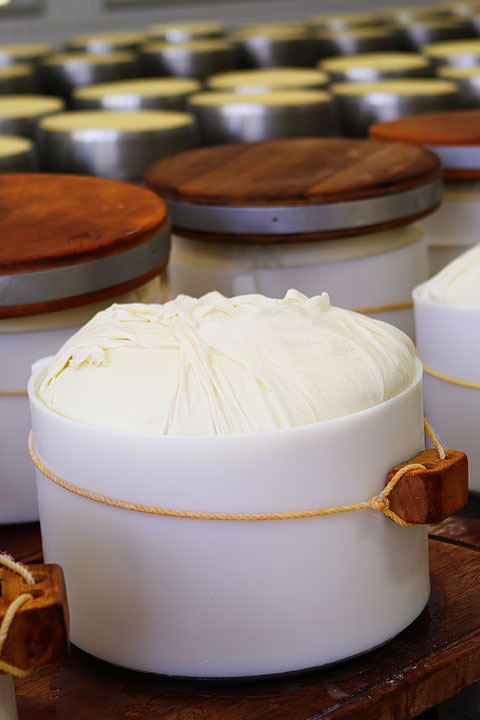 The fresh cheese is wrapped in cheesecloth, placed into molds, and topped with heavy wooden lids to form the cheese into its classic wheel shape.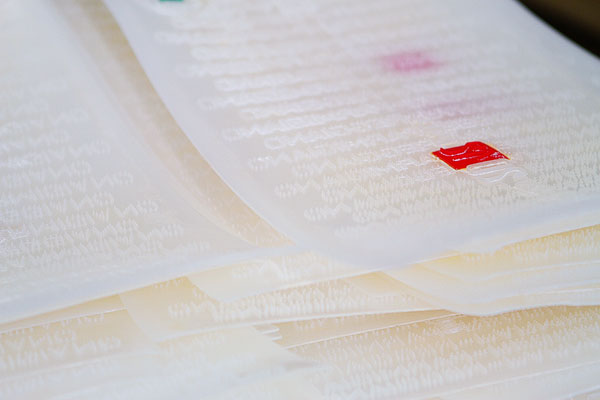 The next step is imprinting the cheese. If you've ever bought a wedge of Parmigiano Reggiano cheese, you've seen the classic, dotted imprints of Parmigiano Reggiano on the edge of the wheel. It was so fun seeing all the templates before they went on the cheese! Not only do these templates imprint the cheese with the Parmigiano-Reggiano name but also the dairy's unique number and the month and year of production.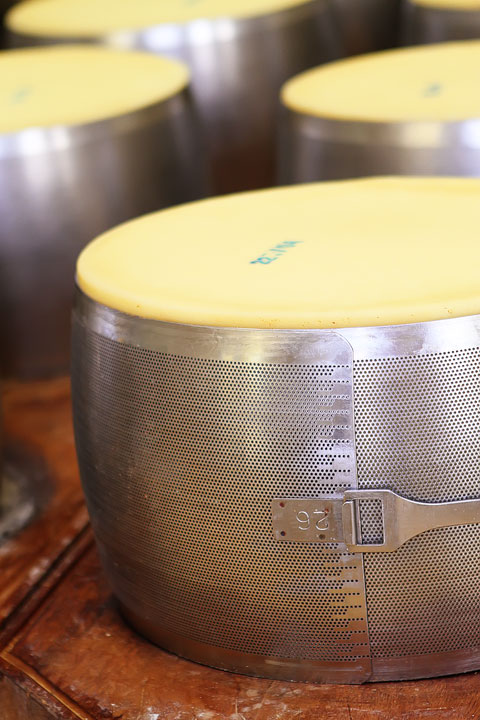 The cheese is placed into this stainless steel round with the template and pulled tight with a metal buckle.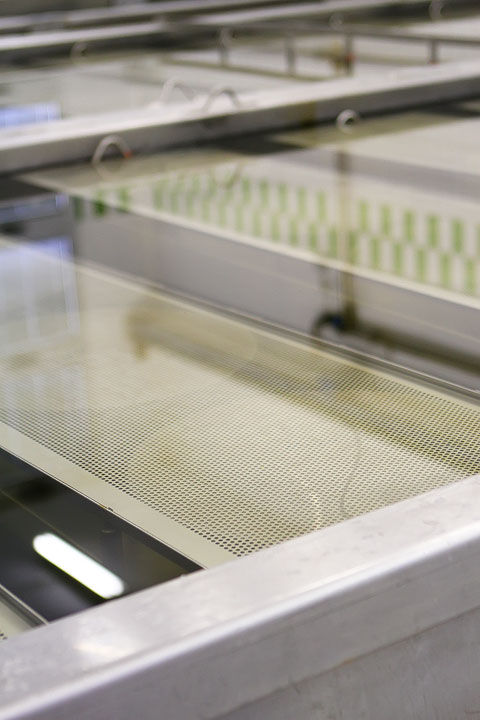 It only takes one day to imprint the cheese, and then after that the cheese is placed into a Mediterranean sea salt brine for nearly one month to absorb the salt into the cheese. Then they took us to the aging room where the cheese hardens and ages for 24 months…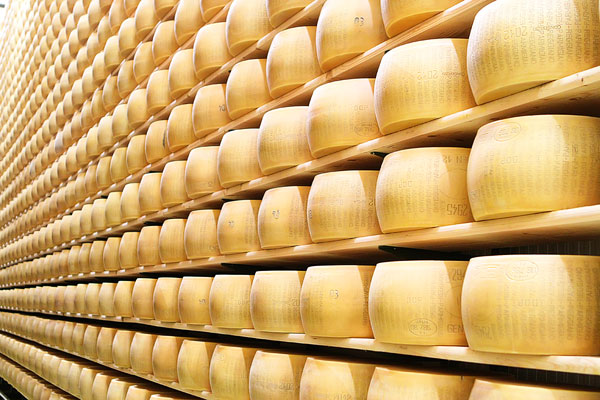 I think we were all a little speechless when we got there! :) This room can store up to 30,000 wheels of cheese.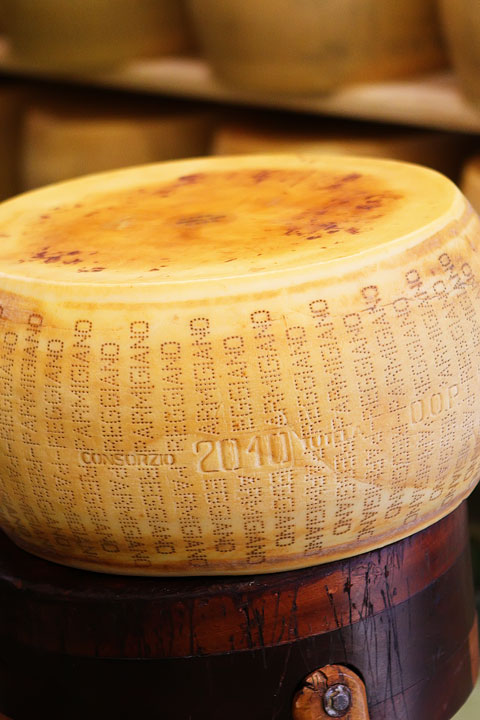 Next was the moment we'd all been waiting for :)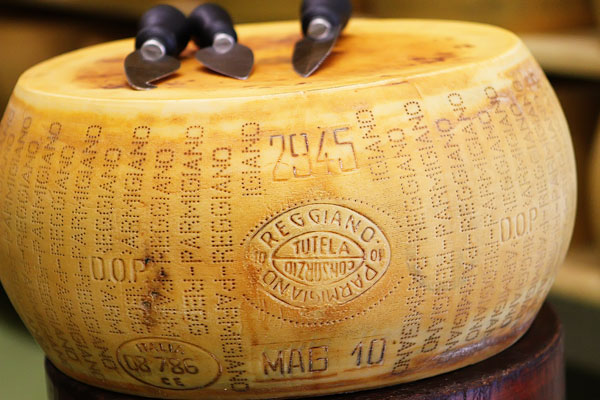 Taste-testing time!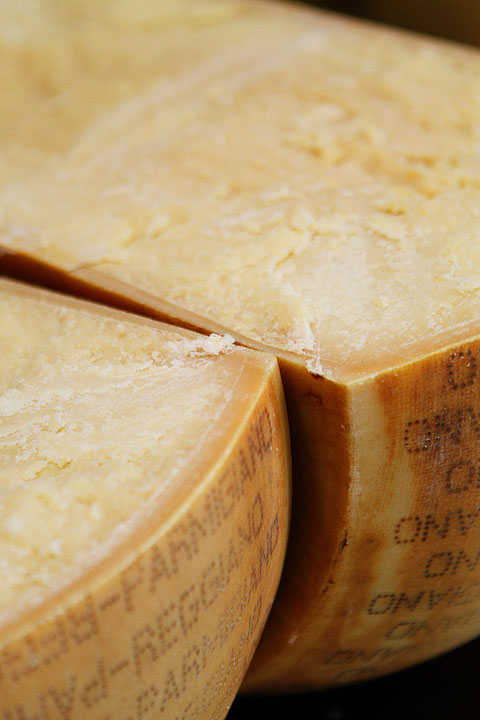 Oh my goodness, what I wouldn't give for another bite of this cheese right now! The indigenous grass from their organic fields gives the cheese it's subtly unique fragrance and flavor. Why did I not grab this wheel and run, lol?? I could've totally carried this on the plane. ;)
Thanks so much to the kind folks at Casearia di Sant'Anna for sharing their passion with us! It was so wonderful to see the amount of love and care that goes into each and every ounce of their cheese. I've got just one more post to share from our adventure with Michael Angelo's (it might possibly have been the most amazing lunch of my entire life!) then it's on to our own adventure in Italy. :) Stay tuned!