Win a $250 Visa Gift card + 12-cup coffee maker + 5 new flavors of Dunkin' Donuts coffee!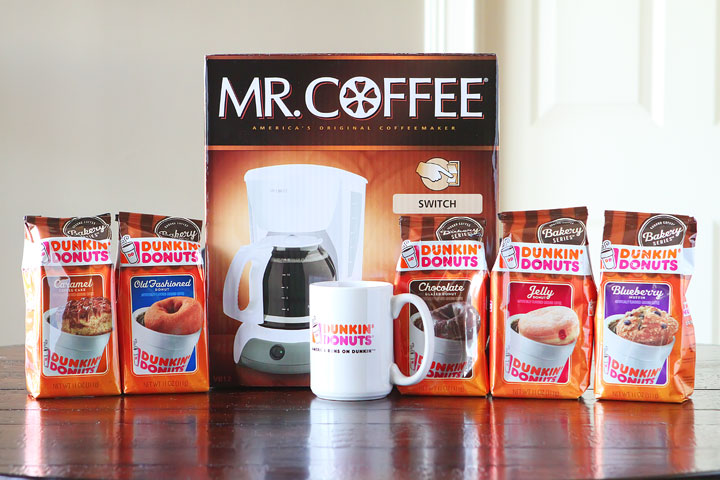 So excited to share a fun giveaway with you today. Dunkin' Donuts just came out with five new delicious flavors of coffee. They're all bakery-treat flavored and they are all to die for!! It's like a donut in a mug!! :) You can get these fun bakery flavors right from the coffee aisle of your favorite grocery store. Just take a look at these fun flavors below: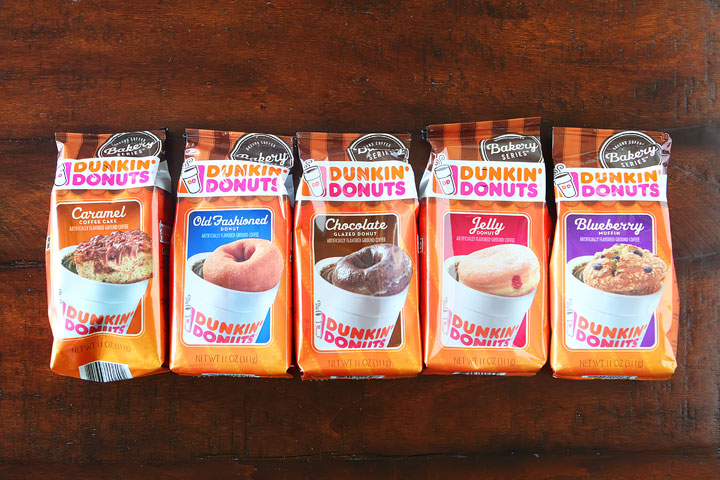 Caramel Coffee Cake
Old Fashioned Donut
Chocolate Glazed Donut
Jelly Donut
Blueberry Muffin
The Giveaway ($350 value)
To celebrate these fun new flavors, Dunkin' Donuts would like to offer one Kevin & Amanda reader their own Dunkin' Donuts "Bakery Flavor Dunked In" kit to sample these fun new flavors. The giveaway includes:
Dunkin' Donuts Bakery Series Coffee (1 each): Chocolate Glazed Donut, Jelly Donut, Old Fashioned Donut, Blueberry Muffin and Caramel Coffee Cake coffee flavors
Dunkin' Donuts coffee mug
Mr. Coffee 12-Cup Coffee Maker
$250 Visa Gift Card
How to Enter
To enter, use the PromoSimple Widget below.
Good luck!!! :)