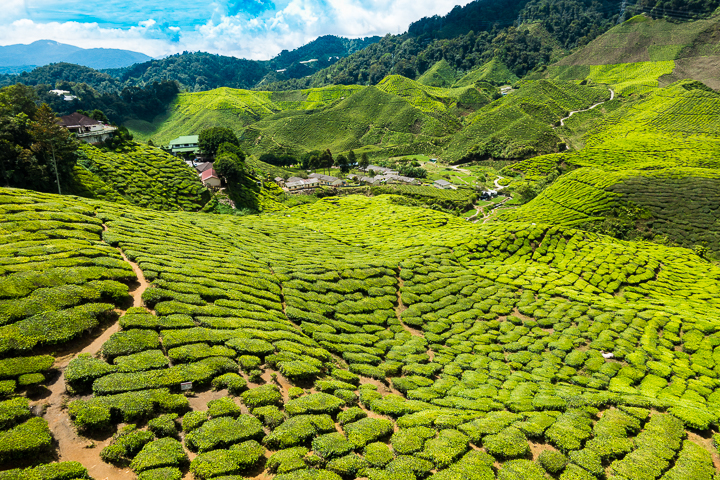 This fall we spent 8 days traveling through Malaysia as we worked our way from Singapore to Thailand. This gave us time to see Malaysia's two biggest cities, Kuala Lumpur and Penang, plus 3 other smaller, quieter towns to get a true feel for this beautiful country.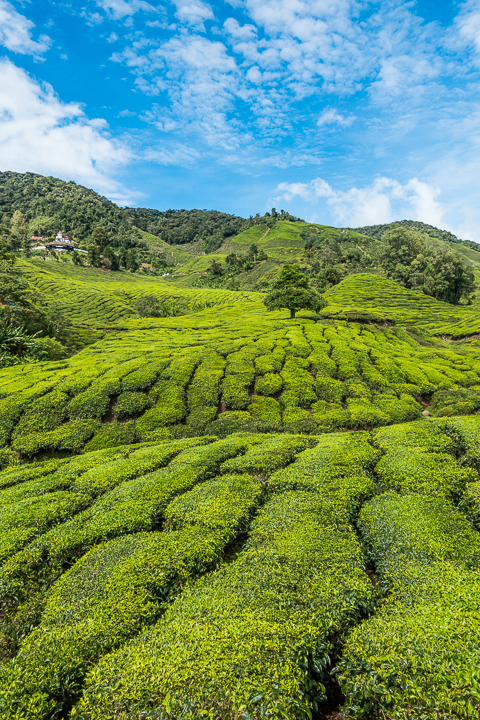 Malaysia is bursting with culture, beautiful architecture, colorful temples, ornate mosques, breathtaking countryside, lush jungles, amazing food, and so much more. I felt very safe in Malaysia — walking around at night, shopping in crowded markets, taking taxis and public transportation. No one was trying to rip us off or take advantage of us as tourists. And one of my favorite things about Malaysia was that no one hassled us. No one was trying to sell us selfie sticks, asking for money, or pulling us into their restaurant. It was quiet, peaceful, and beautiful.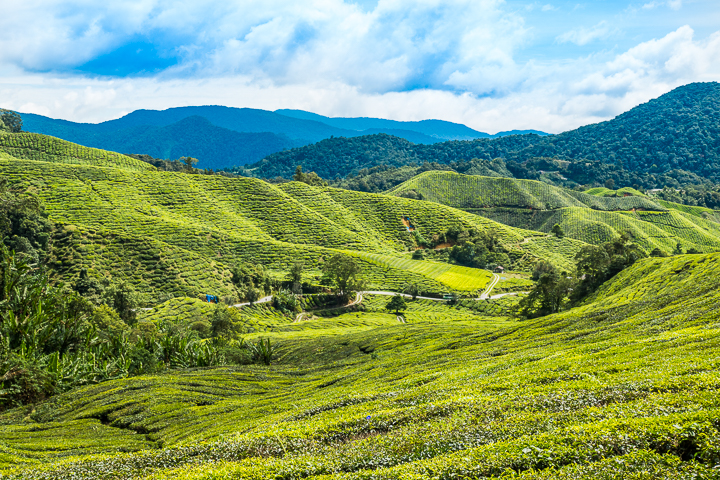 If you're planning a trip to Malaysia and want to make the most of your time there, here our recommendations for the best way to spend one week in Malaysia.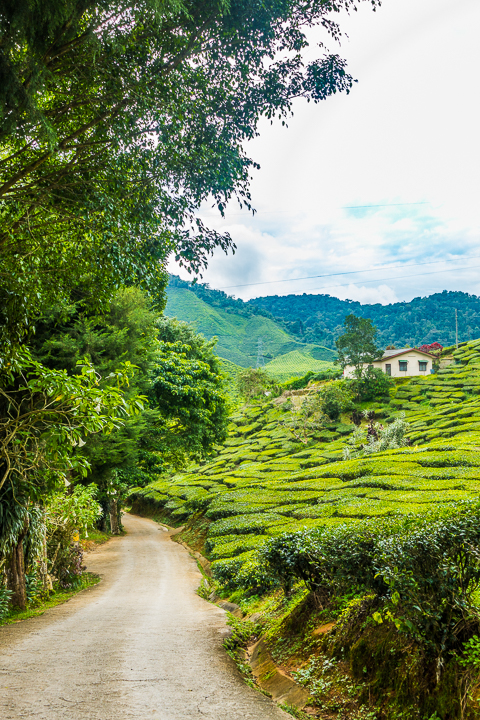 Be sure to check out our posts for what to do in Kuala Lumpur and Penang, then continue reading below for 3 lesser known, amazingly beautiful destinations you'll definitely want to add to your Malaysia bucket list.
---
Cameron Highlands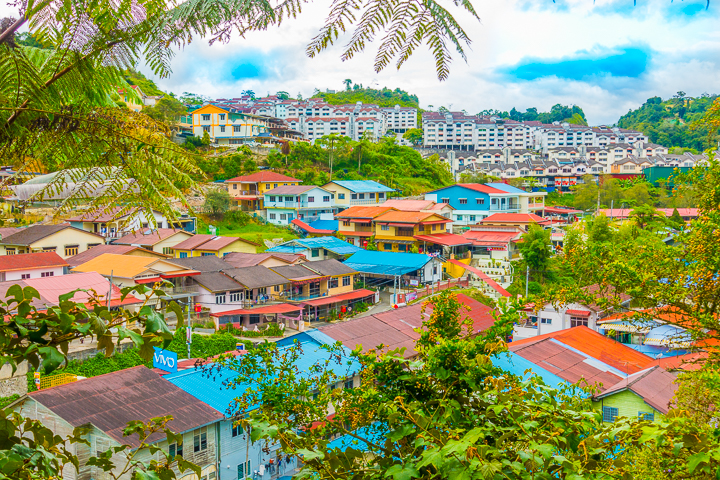 The lush, vibrant, green tea plantations seen at the beginning of this post are found in the Cameron Highlands. I had never seen anything like them before in my life. Seeing these breathtaking tea plantations and hiking among the lush green leaves were one of my favorite experiences of our entire trip.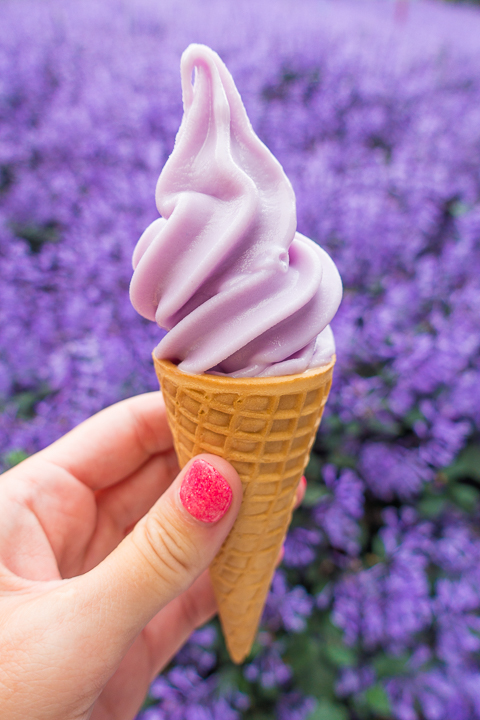 The two must-see tea plantations in the Cameron Highlands are:
Cameron Valley Tea House
BOH Sungai Palas Tea Centre
Be sure to stop at both Cameron Valley Tea House 1 and 2. There are two locations with overlooks right on the side of there road where you can stop and have lunch, a drink, or a piece of cake at the cafe with the incredible views of the tea plantations seen above. You can see a panoramic overlook of the plantation without any walking or hiking at both locations. You can walk among the tea leaves in both locations, but the trails are better at Cameron Valley Tea House 1. There's a small waterfall with a bridge you can hike down to see.
BOH Sungai Palas Tea Centre is bigger, but it's not right on the road. It takes a bit of driving to get there, then a 5 minute walk up to the overlook. The drive is beautiful as it winds through the massive tea plantation!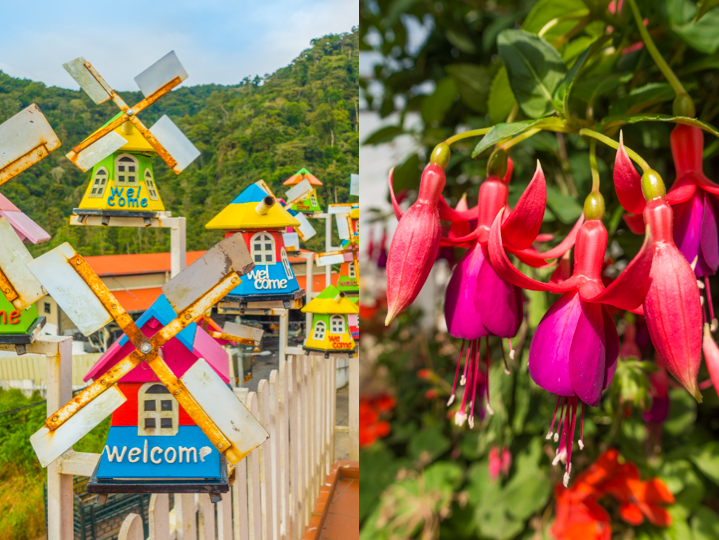 There are plenty of restaurants and tons of shops and markets in the Cameron Highlands. There are also a few other tourist attractions, like strawberry farms where you can pick your own strawberries, with cafes where everything on the menu has strawberries in it (strawberry ice cream, strawberry milkshakes, strawberry pancakes and more!), a lavender garden with several different varieties of lavender found in Malaysia and a colorful rose garden.
My favorite place we ate in the Cameron Highlands was the Cameron Curry House!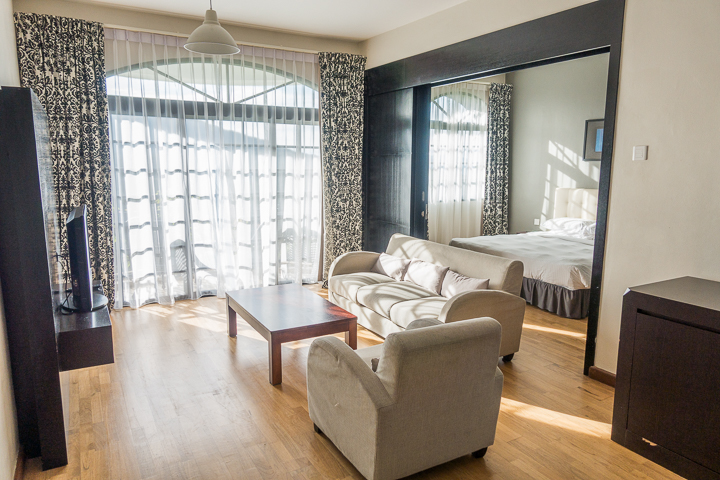 Where to Stay in the Cameron Highlands
We stayed at Strawberry Park Resort. The hotel is quiet and isolated, nestled high in the hills of the Cameron Highlands. It's the perfect spot to escape from the hustle and bustle of the city.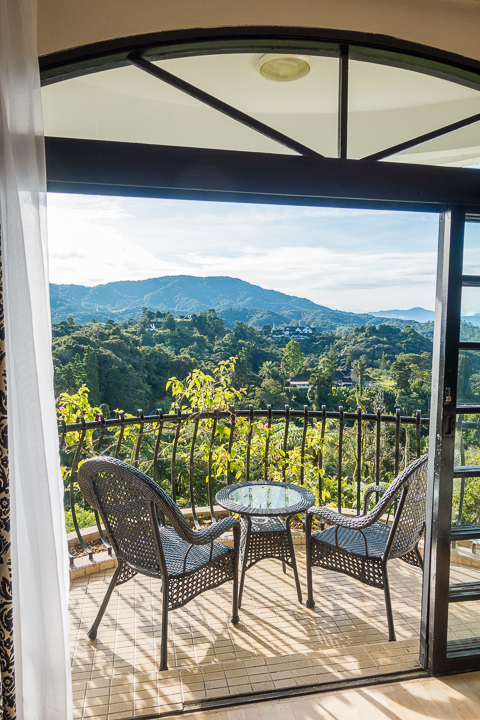 All the rooms are spacious, but if you book the Tioga Deluxe Suite, you'll have your own private balcony with sweeping views of the valley below.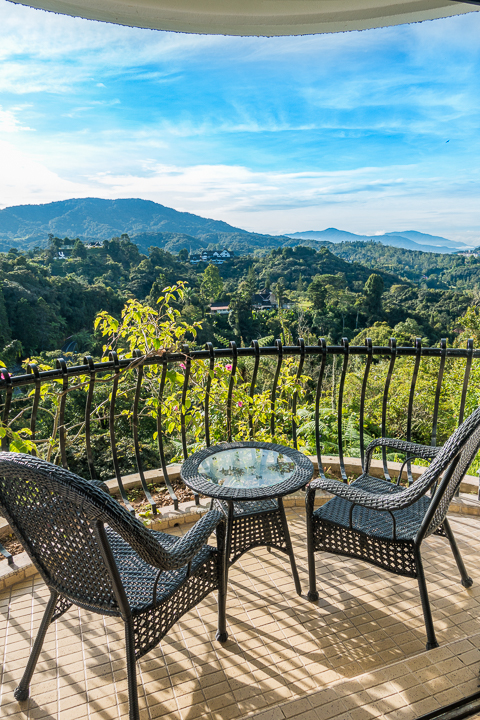 The resort has several restaurants with all day dining and fine dining options and many recreational facilities such as a spa, indoor swimming pool, playground, and tennis court. You can also book guided tours of the area from the hotel.
---
Ipoh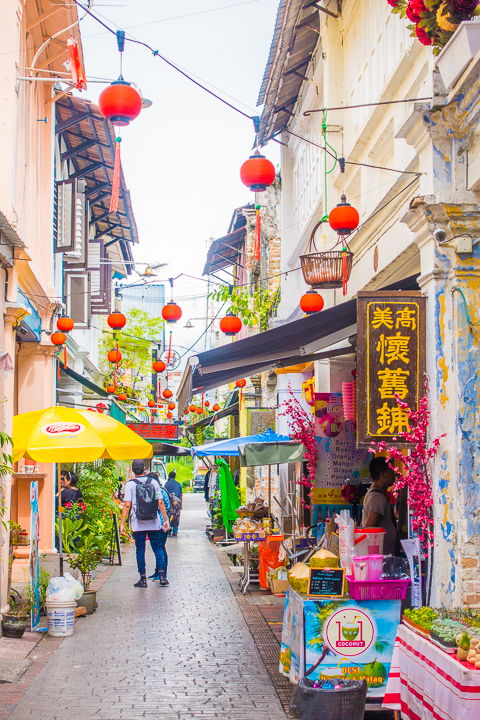 After the Cameron Highlands, we spent one night in Ipoh. Honestly I think we could've easily spent one more day here.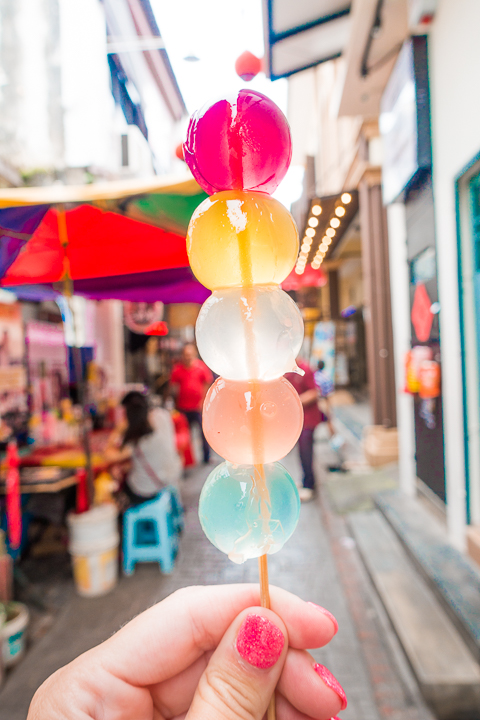 There are many things to see and do in Ipoh, but one of the main attractions is Concubine Lane.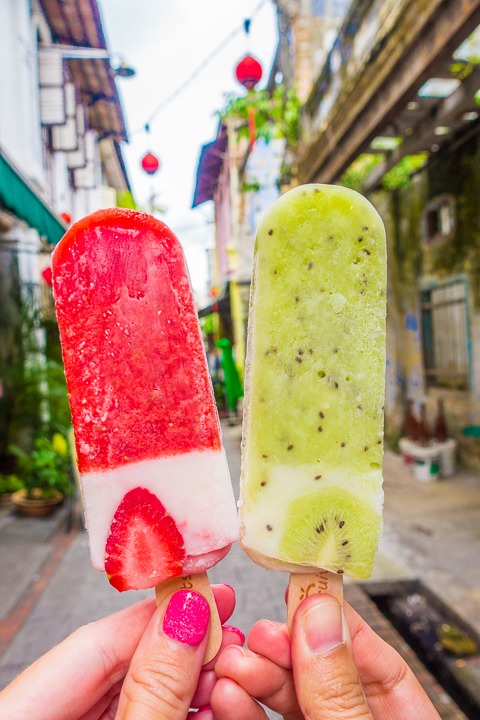 During the colonial rule this area was a notorious opium den and it's rumored that wealthy merchants kept their mistresses here.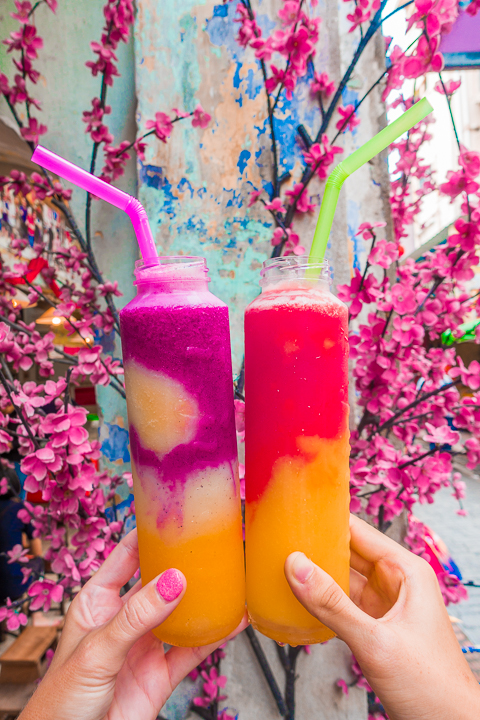 Now it's a colorful pedestrian shopping street with fun street food and souvenirs.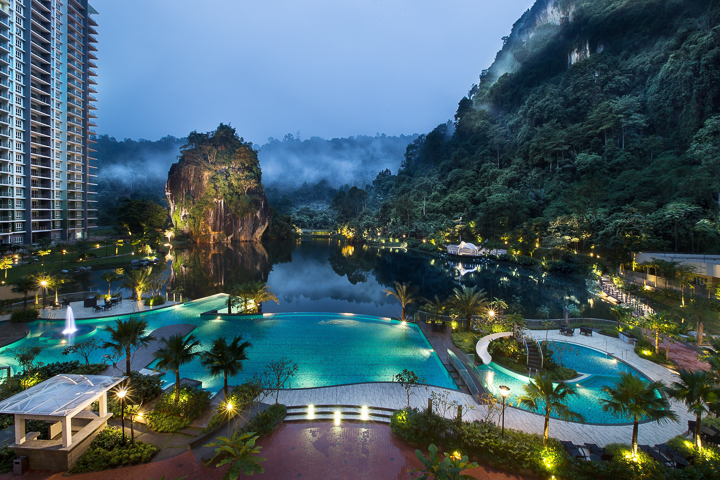 via
Where to Stay in Ipoh
We stayed at The Haven Resort Hotel. All the rooms at The Haven are spacious suites offering spectacular panoramic views of a private lake, the unique, lush landscape, and a signature-designed infinity pool shaped like a seahorse.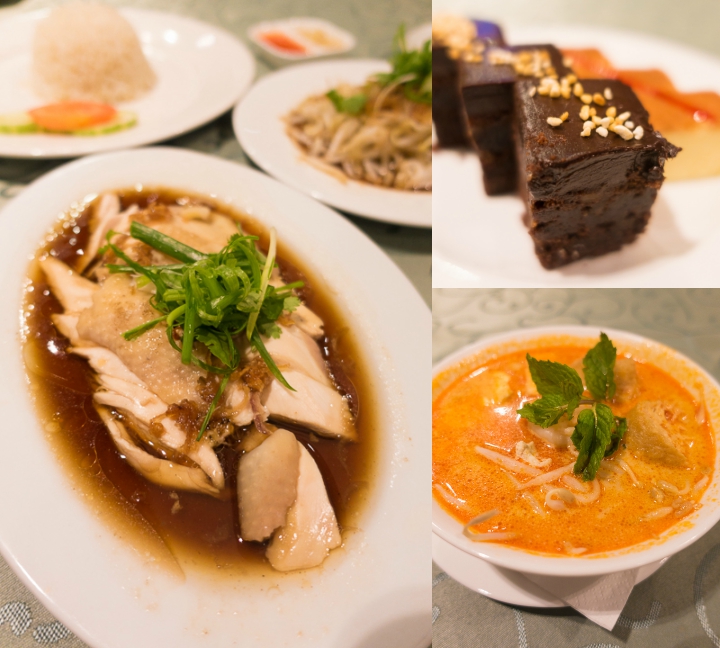 The hotel also features a fully-equipped gym, spa, jogging track around the lake, tennis, badminton, and squash courts, as well as two gourmet restaurants.
---
Malacca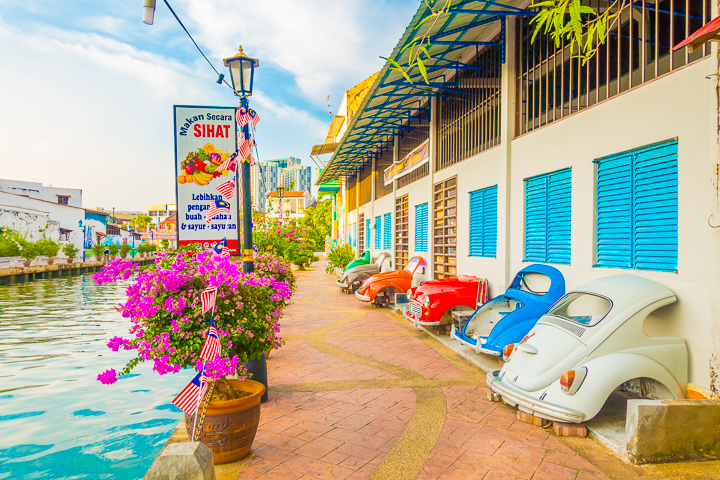 On our way from Singapore to Kuala Lumpur we spent one night in the historic city of Malacca. Visiting Malacca is a unique experience because of its rich history and diverse cultural background. The historic town center was even awarded UNESCO World Heritage status.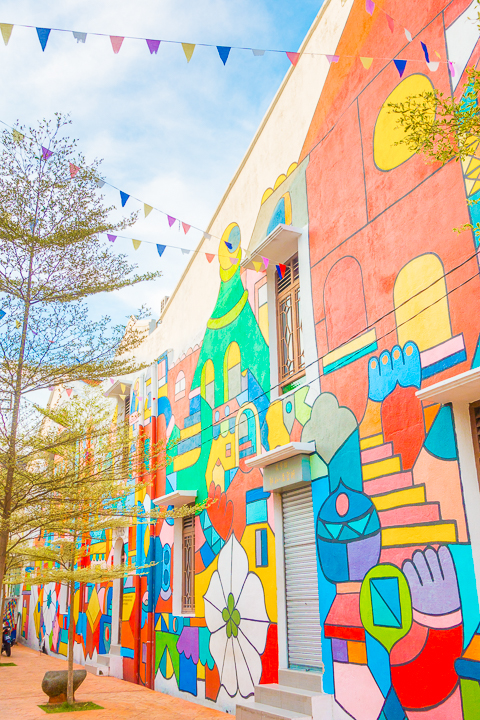 What makes Malacca so unique? Due to its strategic position between the Indian Ocean and the South China Sea, Malacca has a long history of serving as a major trading port between the East and the West. Its prime location and tremendous wealth made Malacca very desirable for foreign powers, and the city was colonized several times over the years.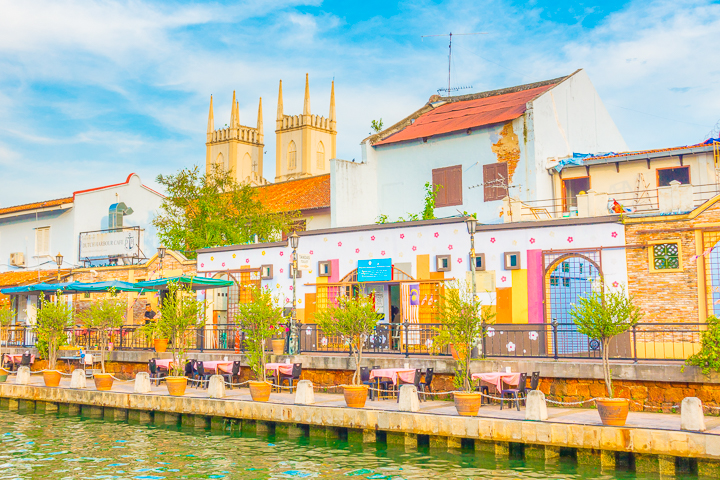 Malacca was heavily influenced by its previous Portuguese, Dutch and British settlements. These three distinct periods in Malacca's history had an impact on the culture, architecture, and customs of Malacca which can still be seen in the city today.
Malacca is a very walkable city. All the main historic buildings are next to each other, so you don't need a car to get around. You can easily see and do it all in a day, so one night here is plenty of time to hit all the highlights.
Here are the main historic sites you'll want to see in Malacca: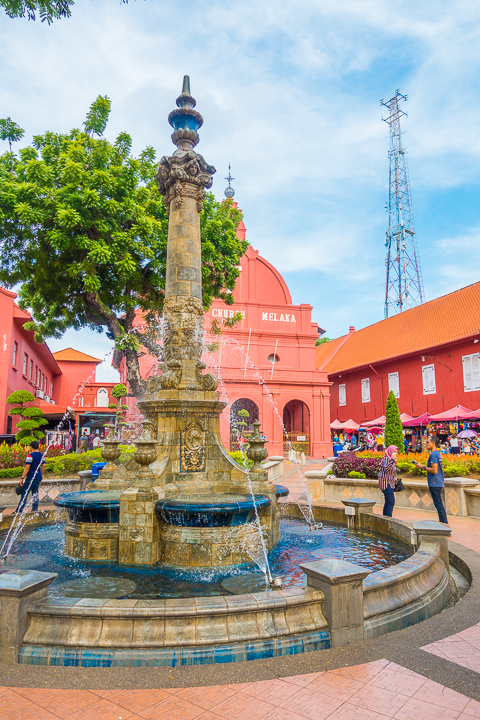 In the historic town square:
Malacca Clock Tower
Queen Victoria's Fountain
The Christ Church — The oldest Protestant church in Malaysia. It was built in 1753 to celebrate 100 years of Dutch rule in Malacca.
The Stadthuys – Believed to be the oldest Dutch building in the East. It is currently the governor's residence.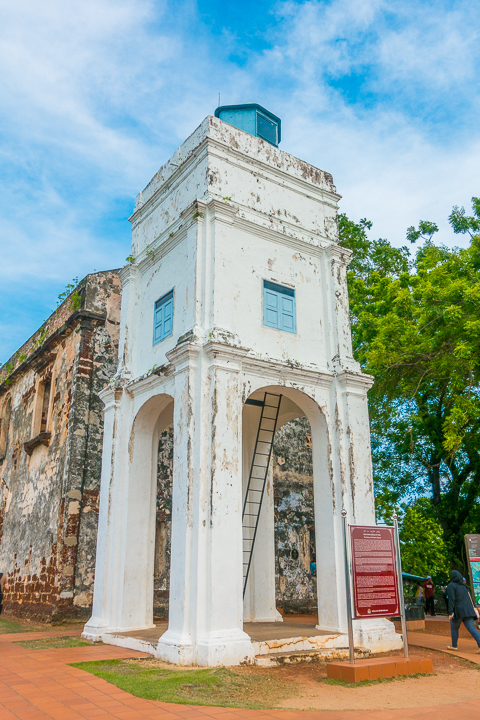 St Paul's Church — It was originally built in 1521 and is the oldest church building in Southeast Asia.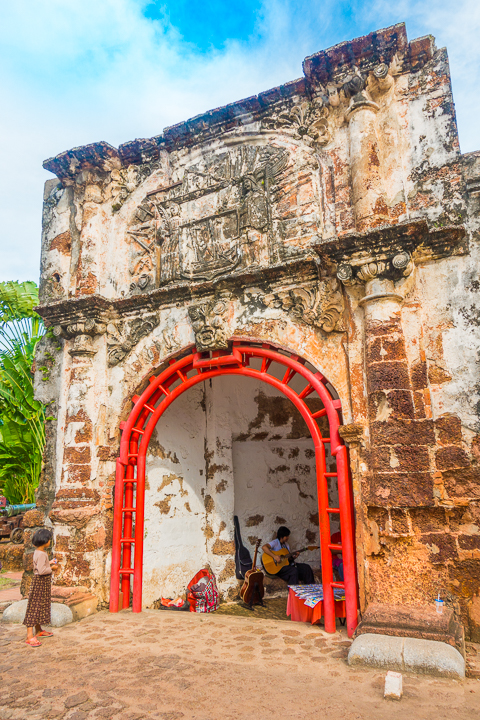 Porta de' Santiago (A'Famosa) — Malacca was under Portuguese rule for 130 years from 1511 to 1641. These are the only remains of a former Portuguese fortress, and one of the oldest surviving European buildings in southeast Asia.
Melaka Sultanate Palace Museum — Located near the Porta de' Santiago, the Melaka Sultanate Palace Museum is a replica of an original 15th-century palace with ornate wood carvings.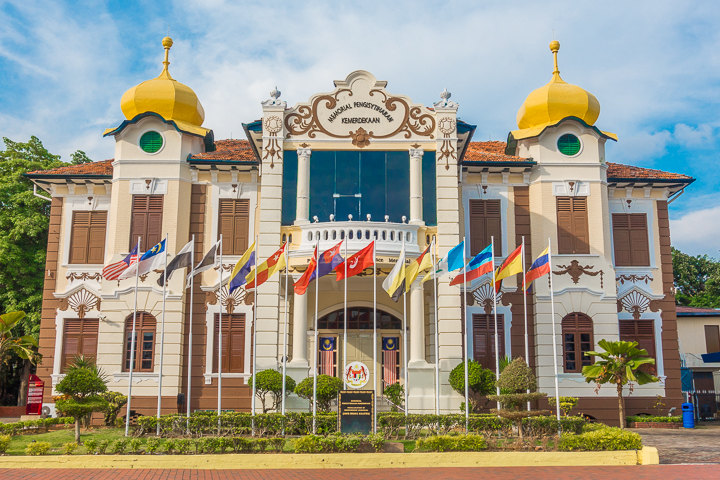 Proclamation Of Independence Memorial — A museum housed in an elegant Dutch colonial mansion which displays the journey of Malaysia independence from colonial rule and its modern development.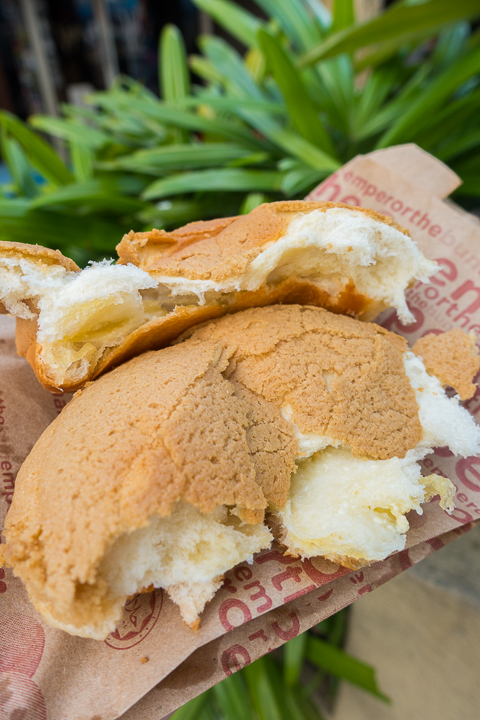 Near the historic town square is the Dataran Pahlawan Melaka Megamall. After exploring the city we took a shortcut back to the hotel through the mall. All of a sudden I was overwhelmed with the most amazingly delicious, sweet, buttery scent ever. I stopped dead in my tracks and immediately followed my nose to a small, unassuming kiosk called MammaBunz, seemingly forgotten and pushed off in a corner. They only sold one thing — a sweet, buttery, coffee coated bun. I ordered one immediately. It was one of the BEST things I have ever had in my entire life. The inside is decadently soft and buttery, and the outside is sweet and crisp. I looked for one everywhere else we went in Malaysia and never found it again. I am still dreaming about that bun!! If anyone knows where you can get one in the states, please let me know!!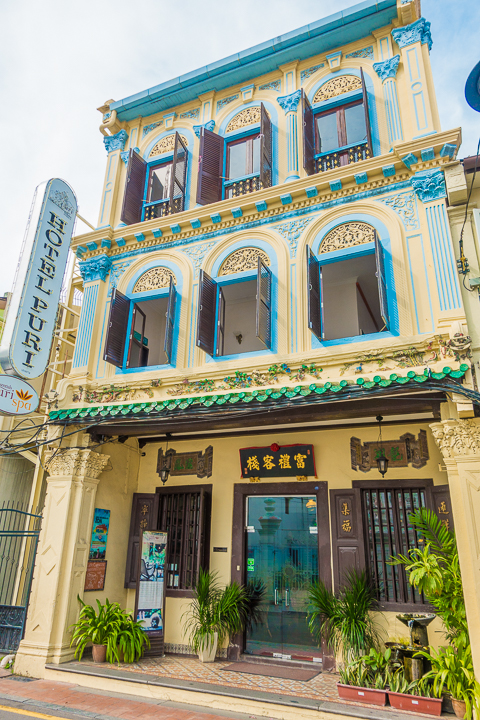 Where to Stay in Malacca:
We stayed at the Hotel Puri Melaka. This beautifully decorated, historic hotel offers guests the opportunity to stay in an authentic Peranakan-style mansion.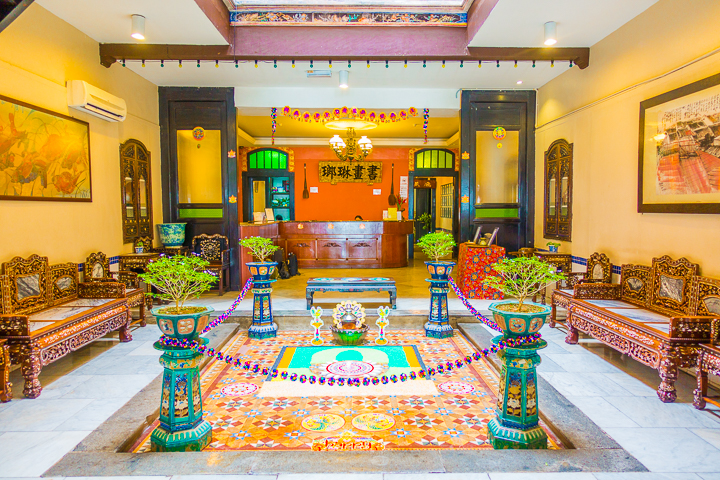 It's located on a charming narrow street lined with vintage buildings right in the heart of Malacca, just a short walk from the city center and all the main sites.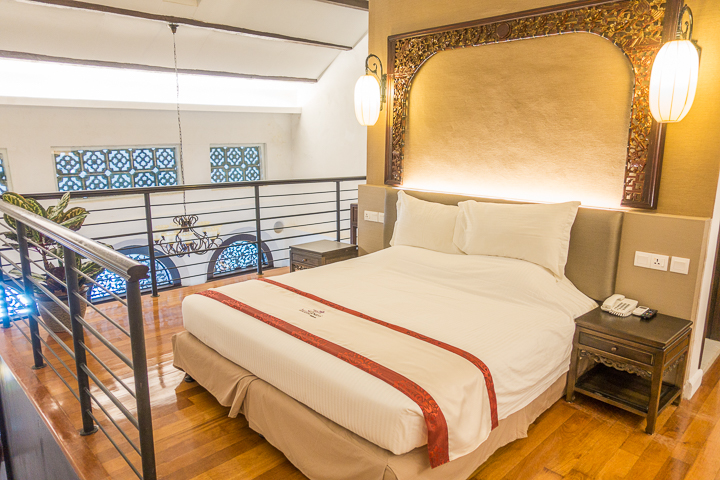 The rooms come with modern amenities such as free Wi-Fi, air conditioning, and complimentary bottled mineral water. Daily breakfast is included for all guests in an airy outdoor courtyard.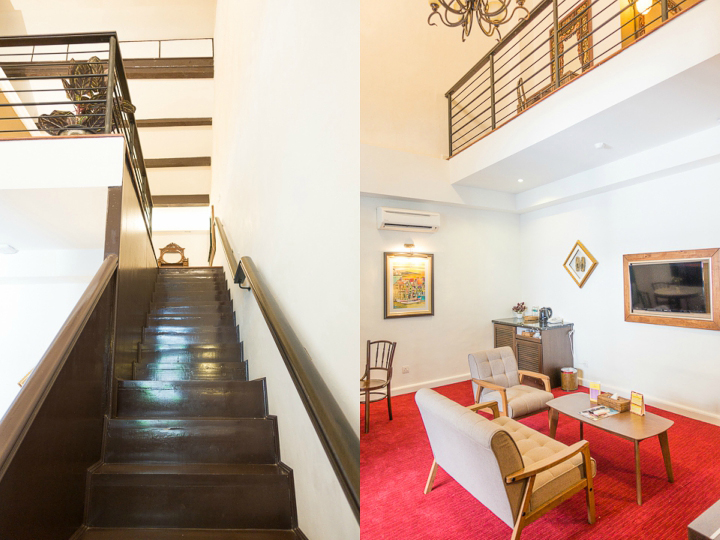 How amazing is this two-story hotel room??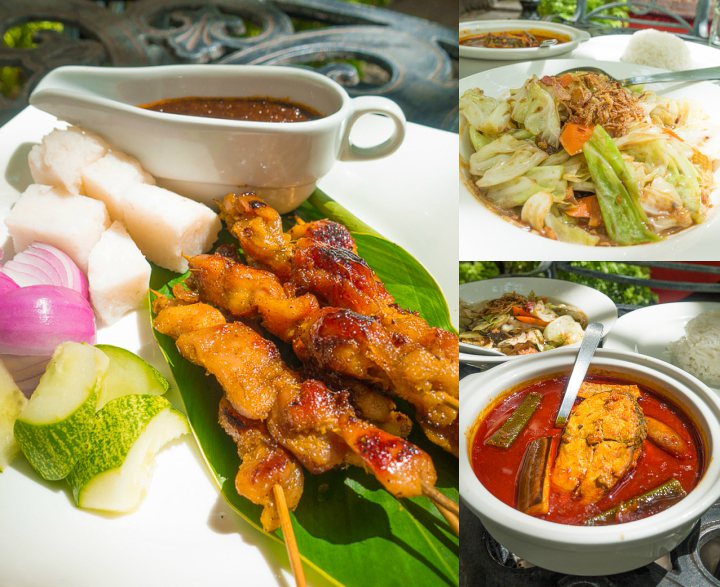 Be sure to have lunch at the cafe inside the hotel. The satay was delicious!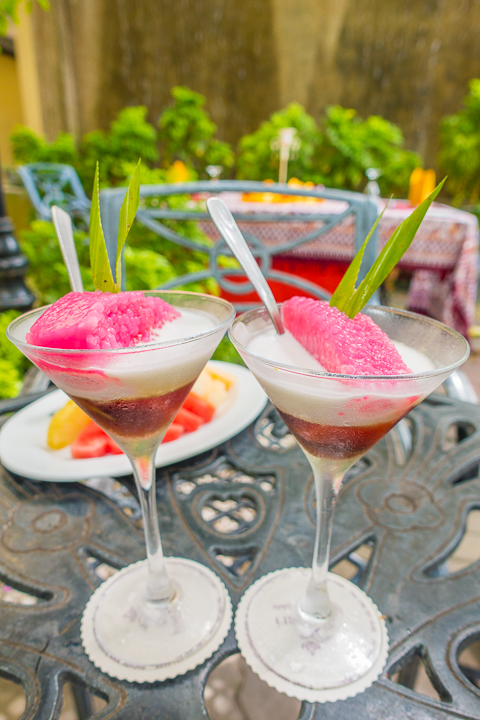 Just one street over from the hotel is Malacca's famous Jonker Street Night Market. Definitely plan to eat your way through this market one night! So many delicious, local street foods to try.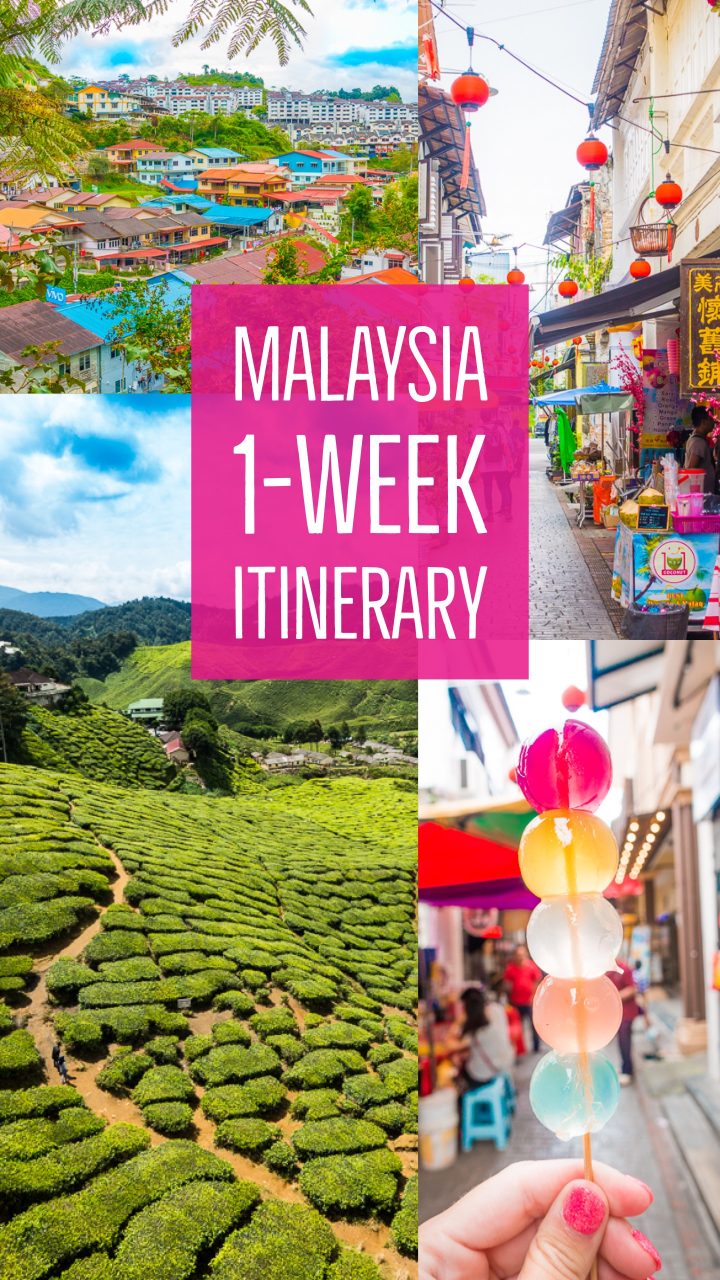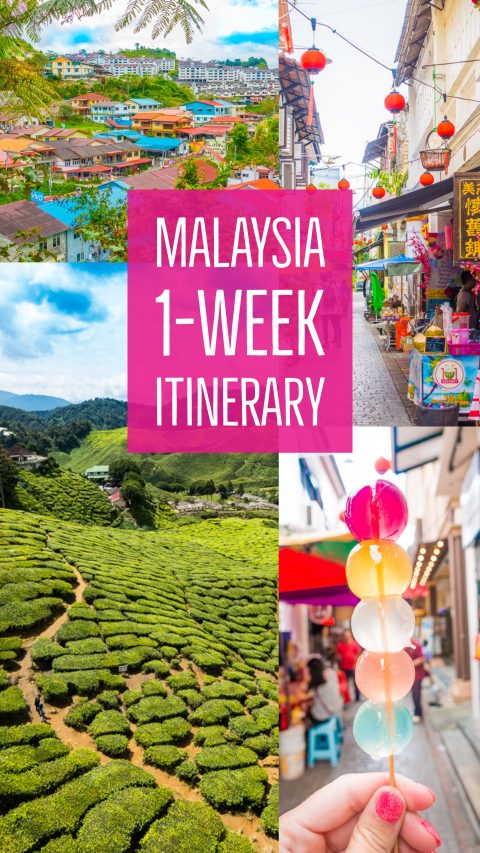 Thanks so much for reading! Stay tuned for more from our 7-week adventure in Asia!
Next Up: Thailand!