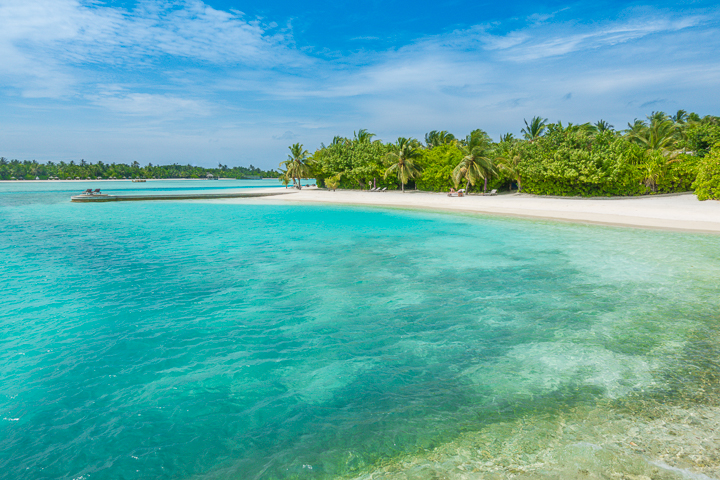 When people find out I have a travel blog, the first question everyone asks is "Where's your favorite place you've ever been?"
I definitely have a few favorites. Switzerland, Banff, and Sydney come to mind.
But hands down… Naladhu Private Island in the Maldives is my favorite place I have ever been.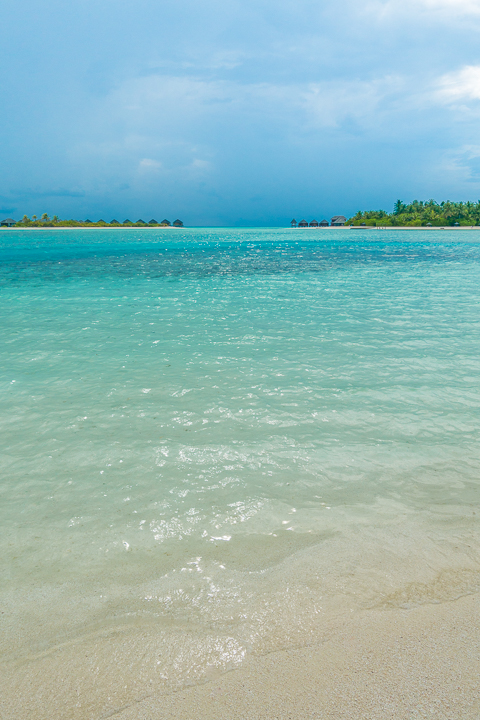 It's easy to see why Naladhu Private Island was voted the #1 Best Resort in the World in Condé Nast's 2017 Readers' Choice Awards. From the second we arrived, every detail, every moment, every view was straight out of a fairytale.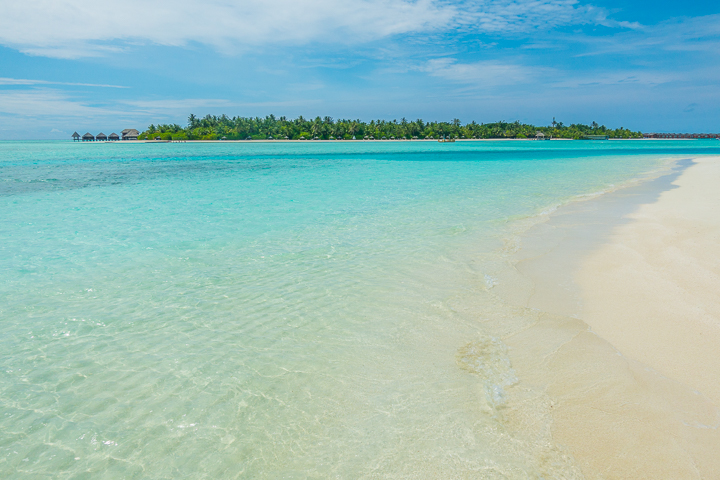 This small, quiet resort is pure luxury — the perfect, private escape for couples and honeymoons.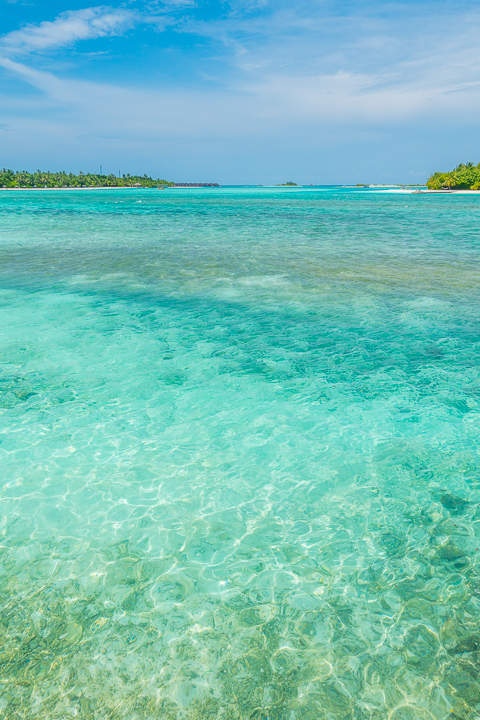 On this magical, tropical island surrounded by endless turquoise waters, all the rooms are large private villas with a huge balcony and your very own private infinity pool facing the ocean.
Scroll down for more pictures of the incredible villas!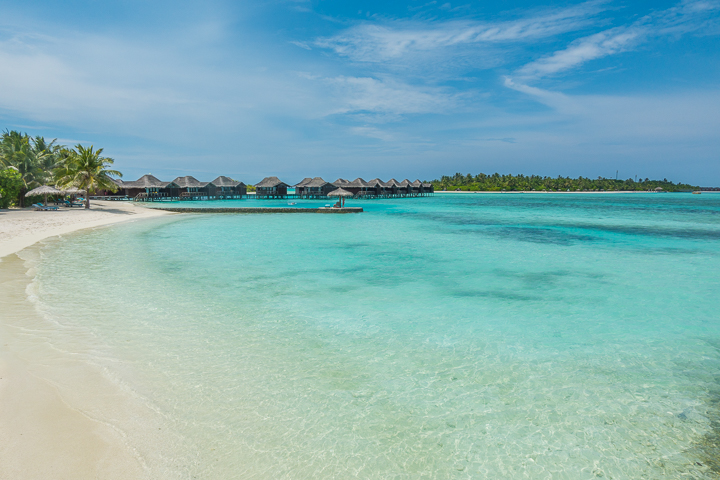 I've never seen water this beautiful in my entire life. I've never seen that shade of blue anywhere else in my entire life! The name is a perfect fit — "Naladhu" means "Beautiful Island" in Maldivian.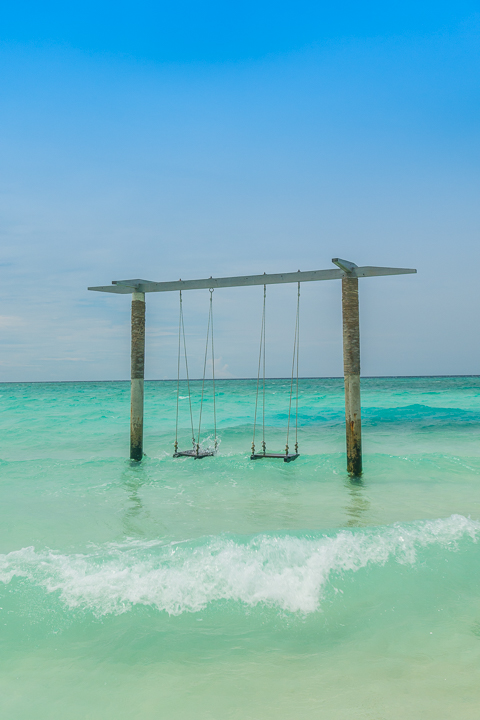 If you're looking for a special honeymoon, babymoon, anniversary trip, or couple's getaway, this one is worth saving your money for. It's worth the long flight. There's no where else like it on earth.  After my very first day here, I was already looking at my calendar to see when I could come back.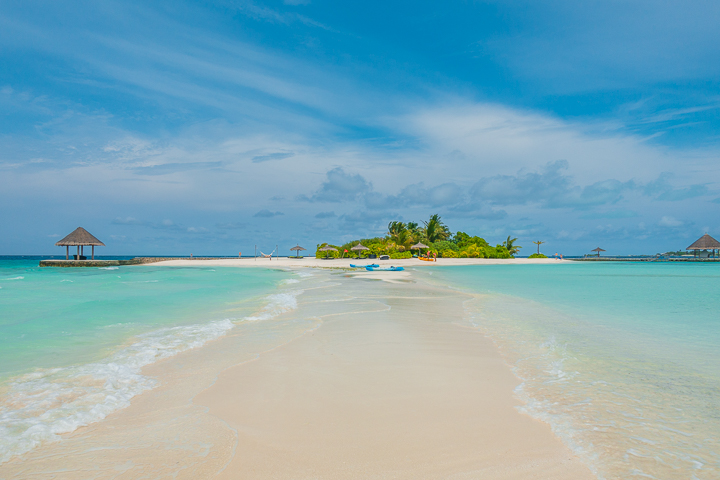 This is another tiny, uninhabited island that you can swim or kayak to for a romantic picnic or quiet lounging on the beach.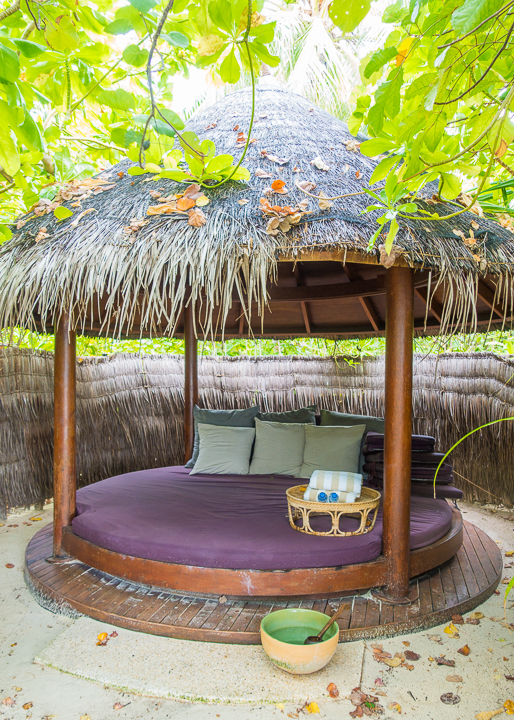 Each villa also comes with its own lounge bed right on the beach stocked with towels, bottled water, and even a basin of water for rinsing the sand off your feet.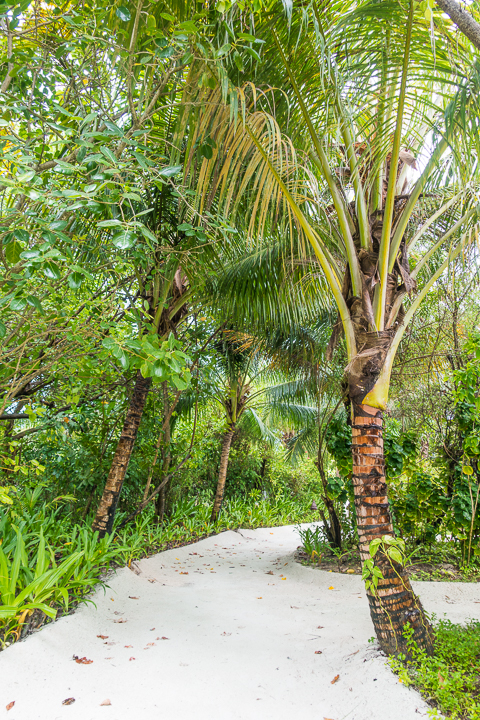 From the beach, follow this lush, tropical pathway…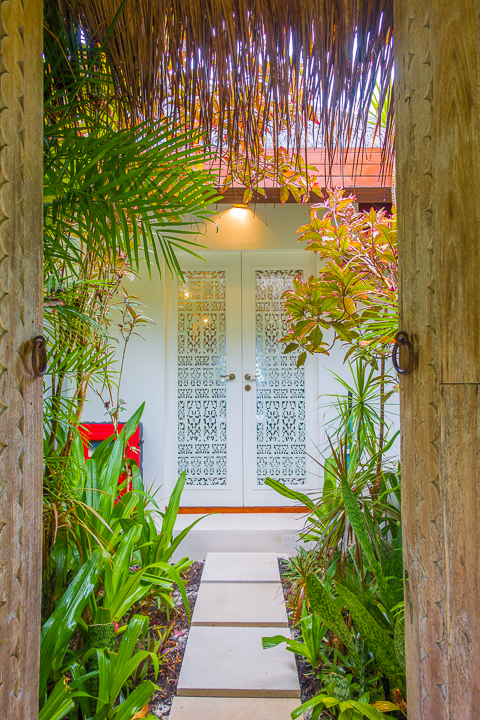 To your very own private villa.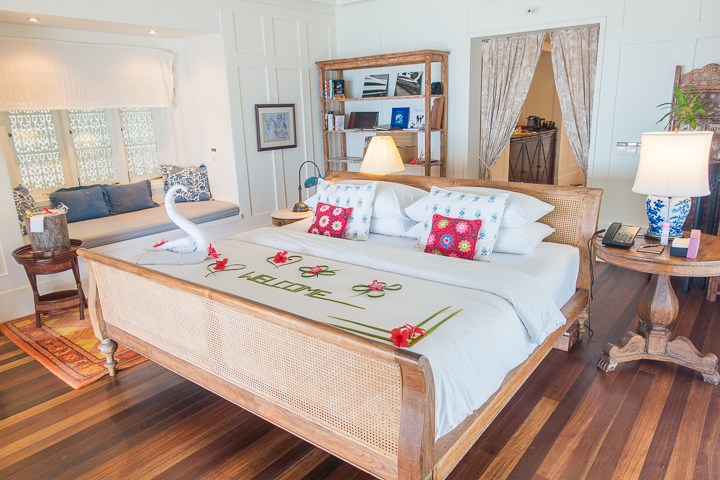 The villas are so cozy. It doesn't feel like a cold, generic hotel room.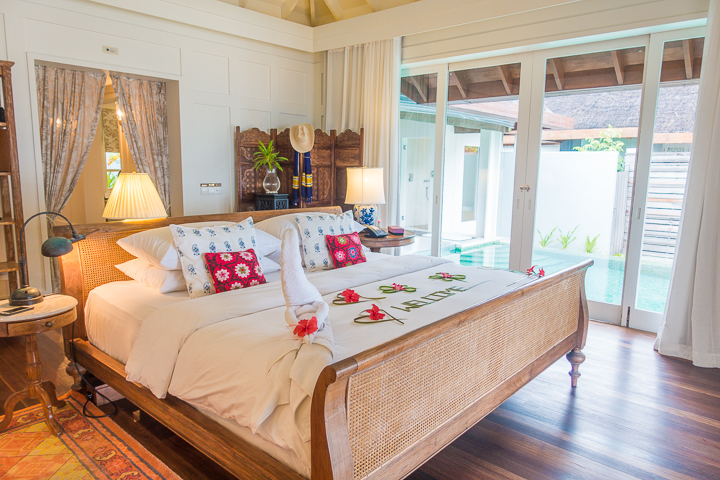 The furniture and decorations made us feel like we could actually live here. Like we were right at home.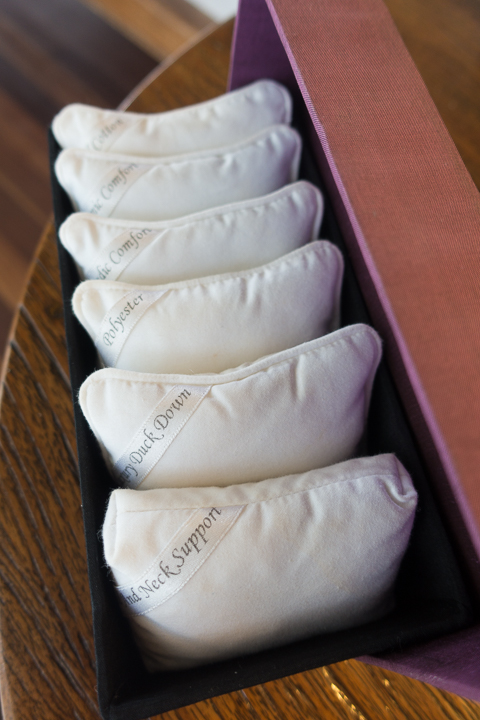 There's even a tiny box with sample pillows so you can choose your perfect pillow for your new home.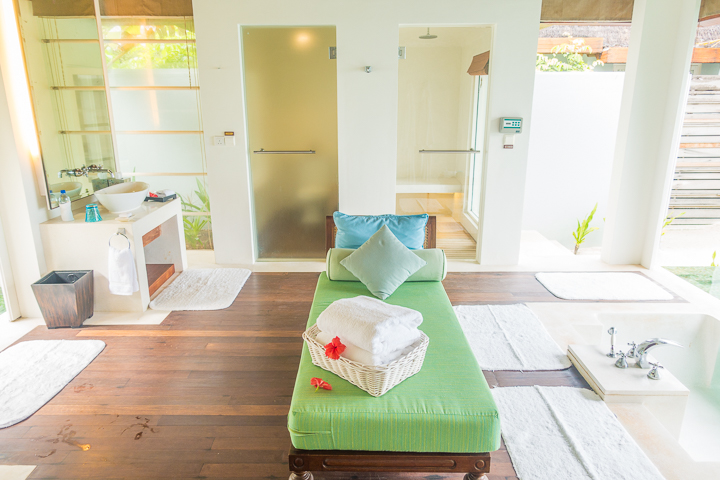 You guys. I am DYING over this bathroom!!!! Easily the most amazing bathroom I've ever seen.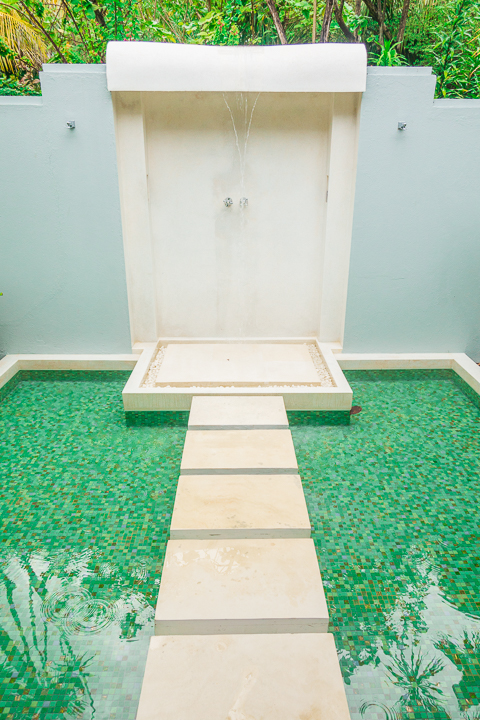 To the left is this beautiful outdoor shower. I never want to shower anywhere else!!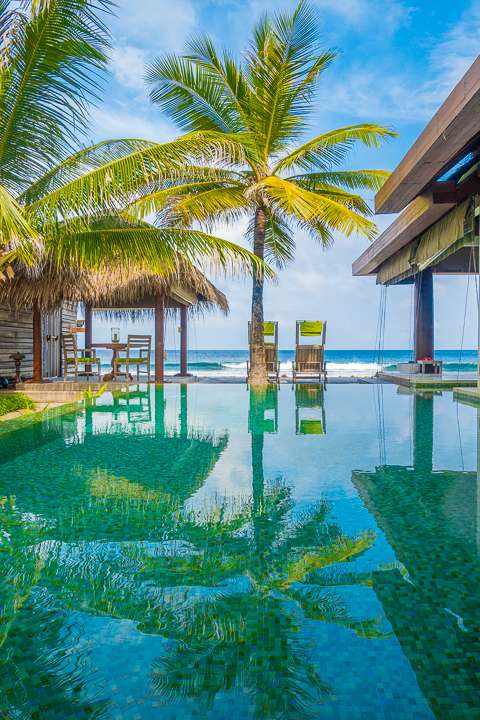 To the right is your giant, private infinity pool overlooking the ocean.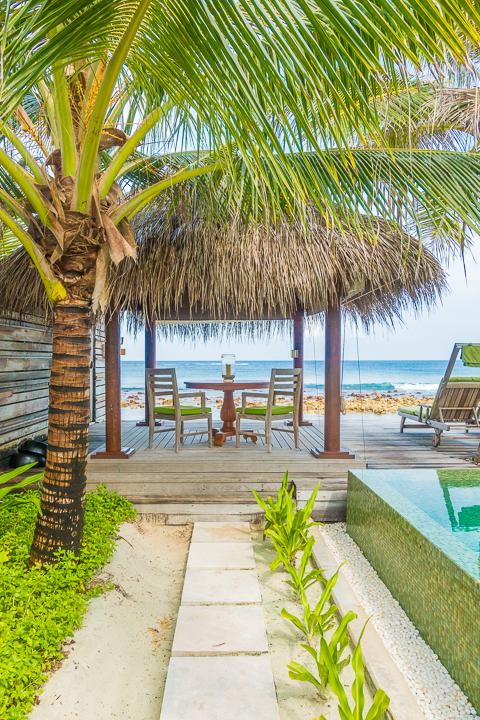 You can have breakfast on your private balcony every morning.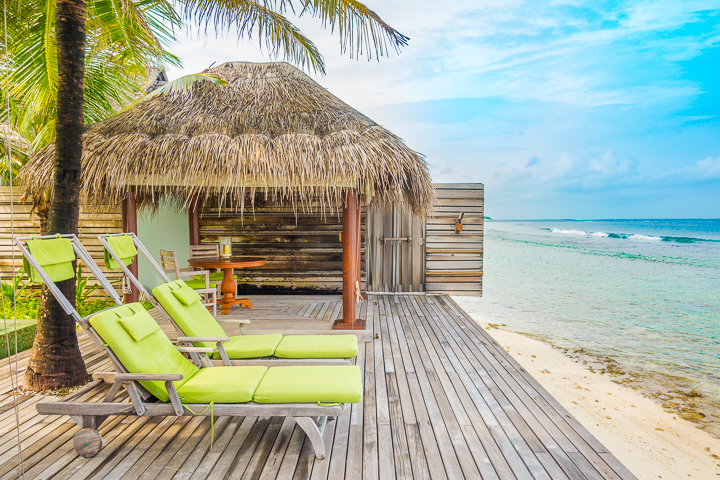 Or just lounge on the deck and watch the waves.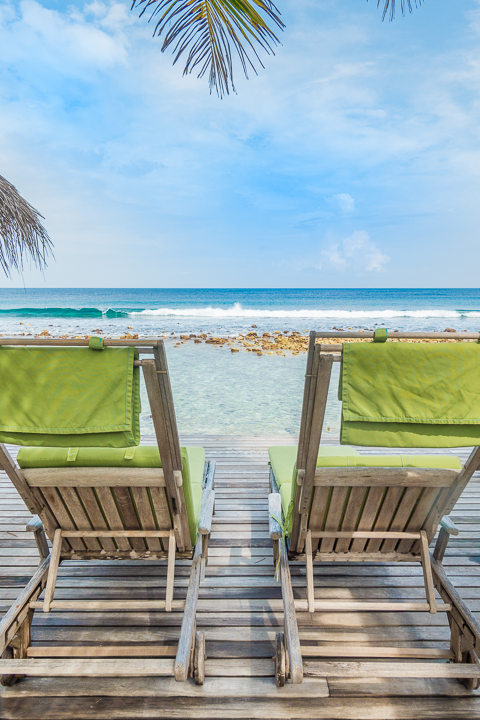 Truly paradise.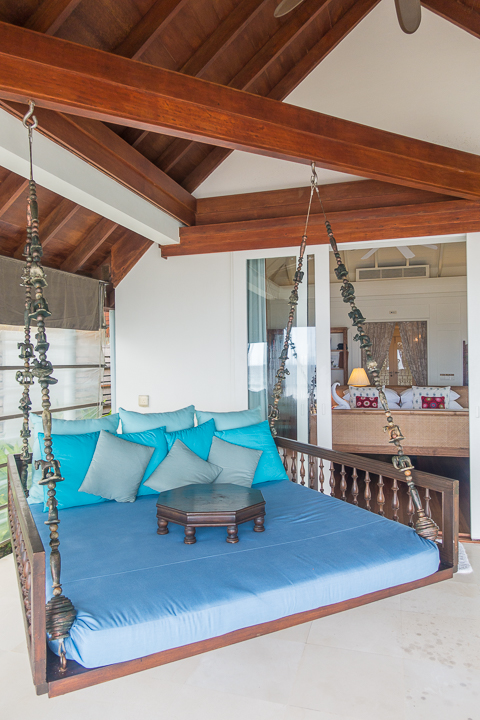 This was seriously my favorite part of the room!!! A giant outdoor swinging bed!! I wanted to sleep out here one night!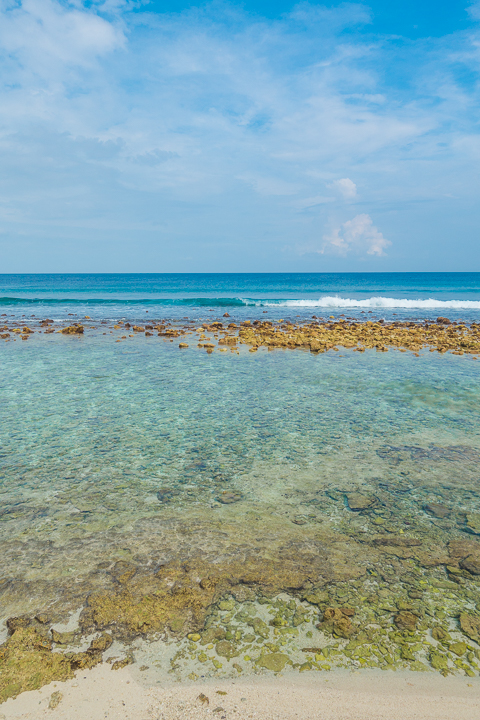 This is the view from the deck. I seriously never wanted to leave!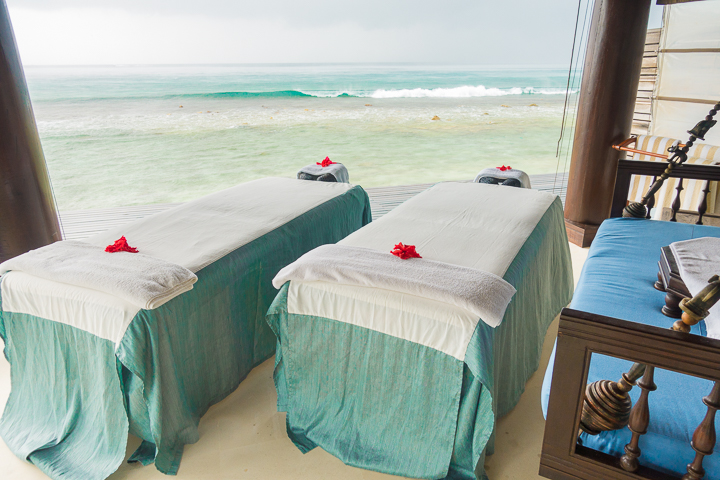 You can even get a massage right on your own balcony, with the sounds of the ocean as your "spa music".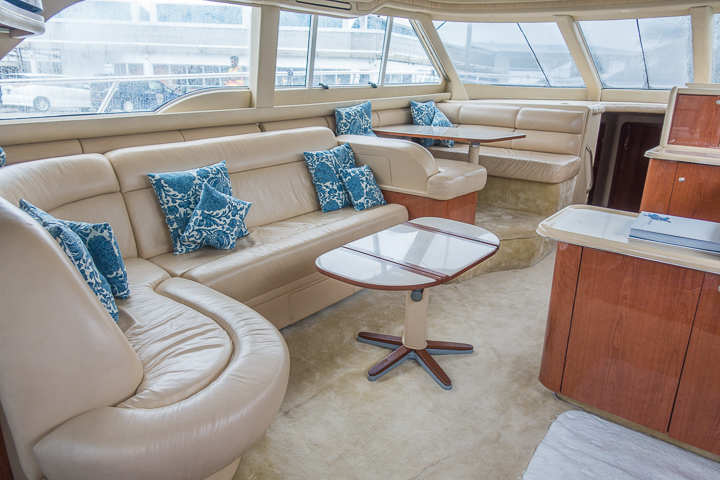 Naladhu Private Island is just a short 30 minute boat right away from Male airport. After over 24 hours of travel to reach Male from the United States, you'll be glad you only have a short 30 minute ride (on your own private yacht with Wi-Fi, I might add) to finally get to your new home in the Maldives. But Naladhu still far away enough from Male to make you feel completely isolated and private — you're not going to hear or see the planes going in and out of the airport overhead.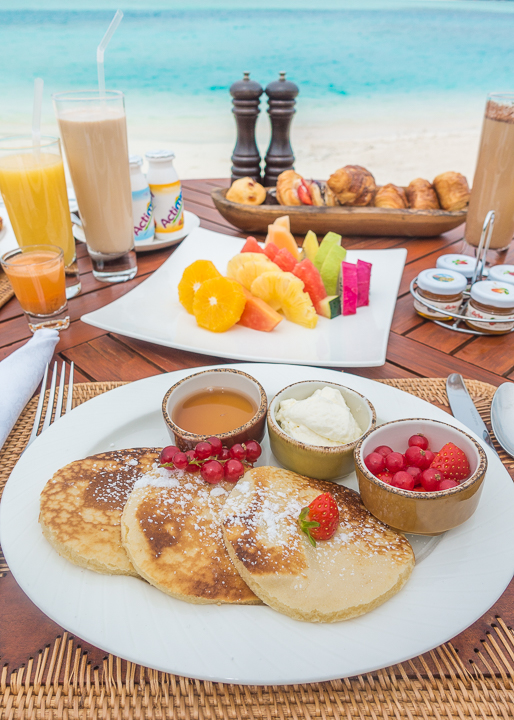 Breakfast is served 24 hours a day at Naladhu. If you love to sleep in, or you're recovering from jetlag after a long flight, you don't have to worry about getting up before you're ready so you don't miss breakfast. Seriously love this!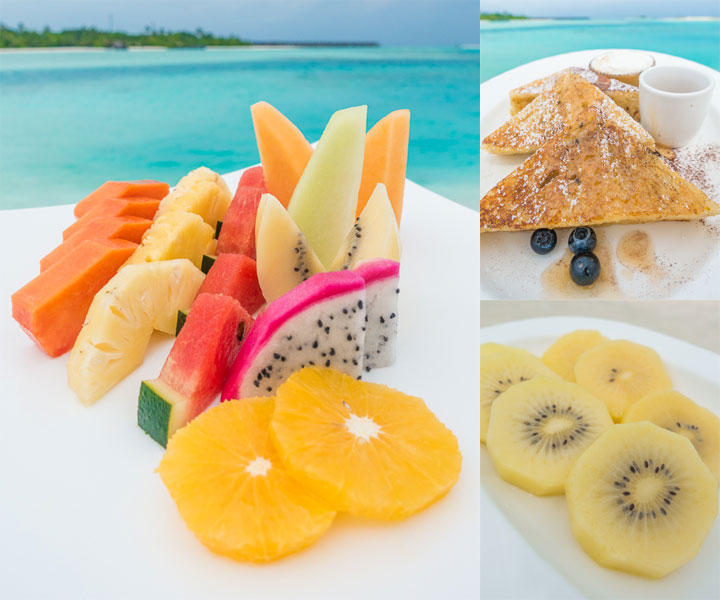 You can have breakfast on the beach or in your private villa. Have you ever seen golden kiwis before?? They were amazing!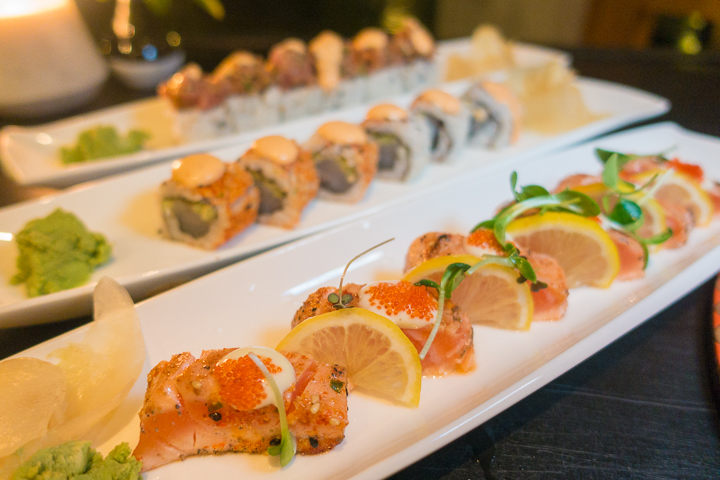 One of our favorite restaurants was Origami, the Japanese restaurant on the neighboring island of Veli. You can walk there via a pier that connects the two islands. The sushi and salmon were amazing!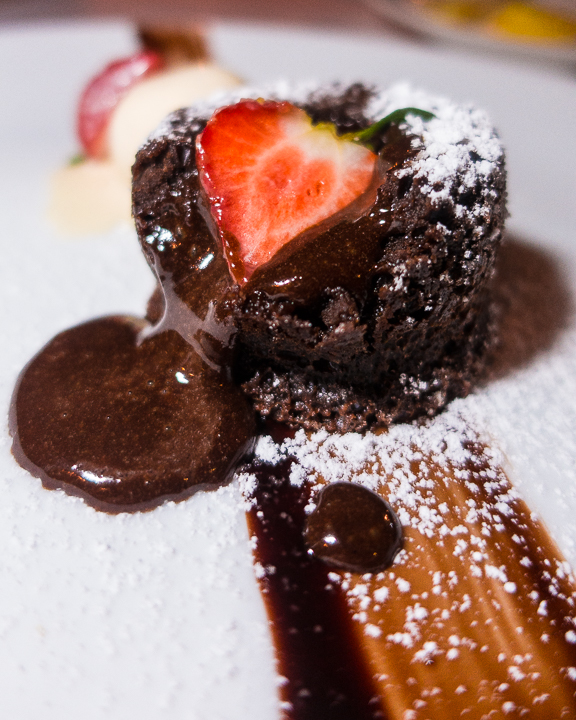 Another one of our favorites was The Living Room for romantic beachfront dining, just steps from our villa.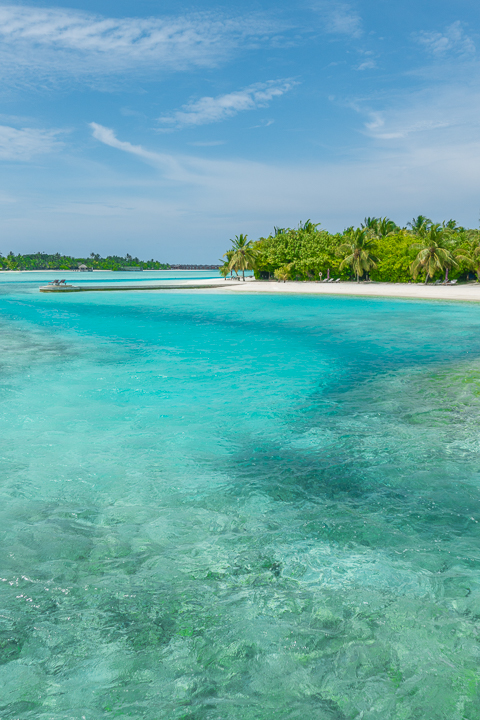 Naladhu Private Island truly felt like our very own private island in the Maldives. We hardly saw a single other person while we were there. If you've ever thought about the Maldives or are looking for a special occasion trip… put this at the top of your list.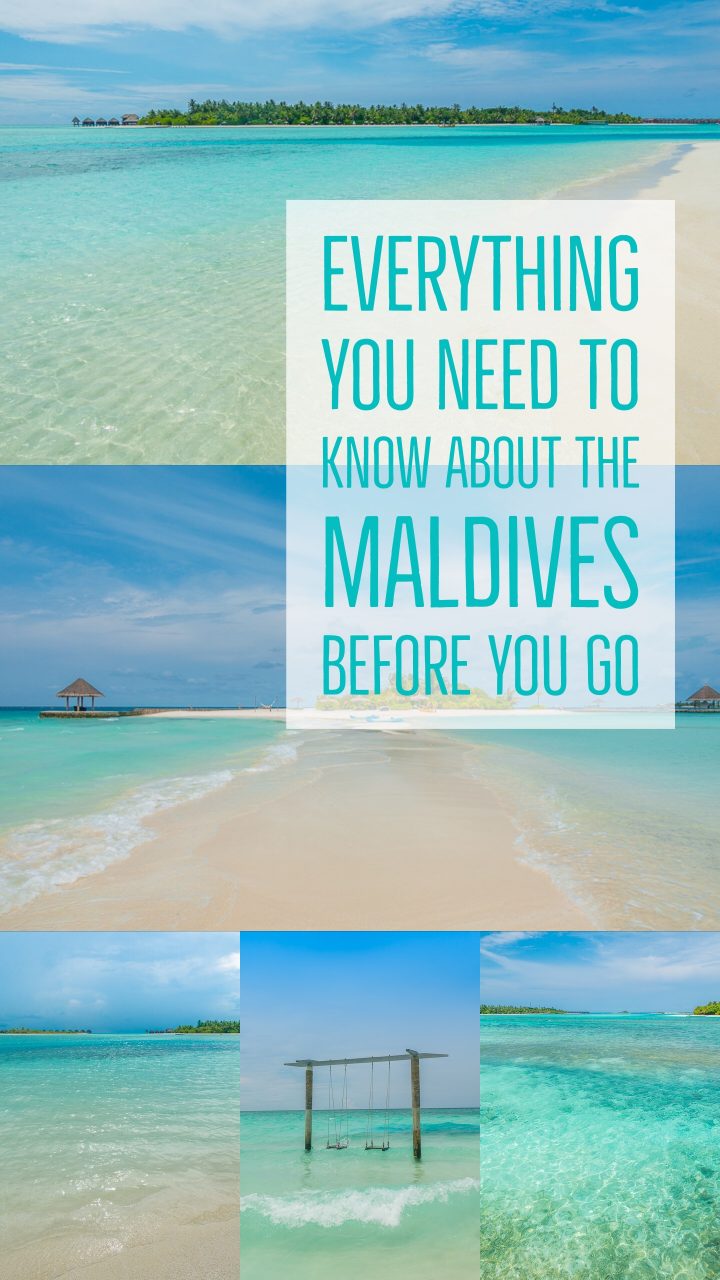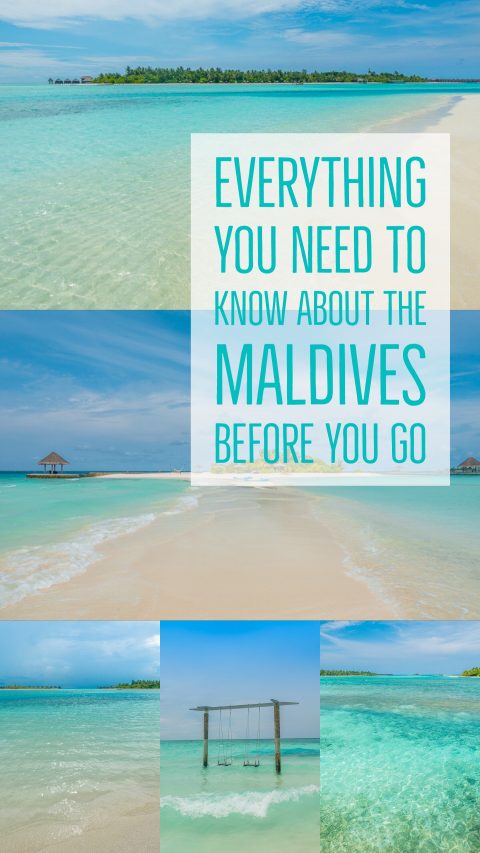 Until next time… xoxo