Monte Carlo, Part 2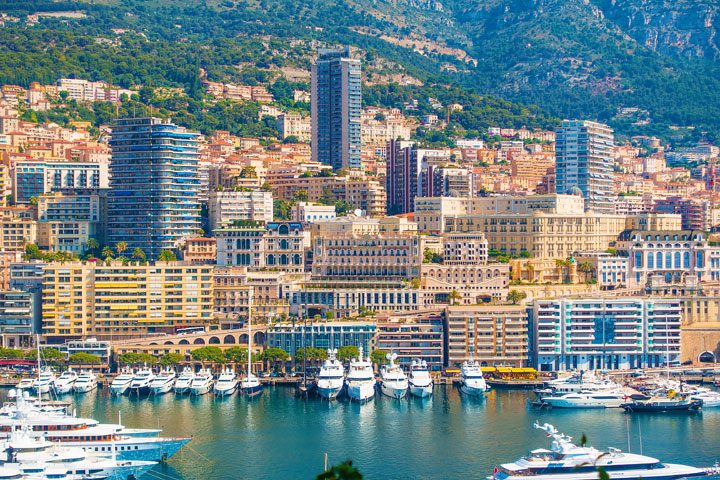 In the short time Sommer and I were in Monte Carlo, we absolutely fell in love. Monte Carlo is the perfect mix of the excitement of city life with quiet old town charm. There's stunning views hidden in narrow, cobblestone shopping streets, gorgeous beaches, fabulous food, gardens, spas, larger-than-life hotels, and everything in the air just seems magical. We couldn't have asked for a more amazing last day in Monaco.
If you missed it, be sure to check out part one of our weekend in Monte Carlo! :)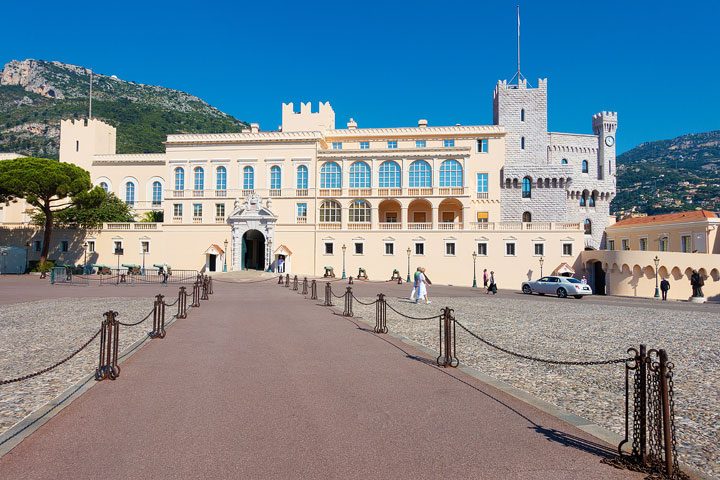 We started the day at the Prince's Palace of Monaco, the current and official residence of the Prince of Monaco (and also where Princess Grace lived). Every day at exactly 11:55am the changing of the guard takes place here.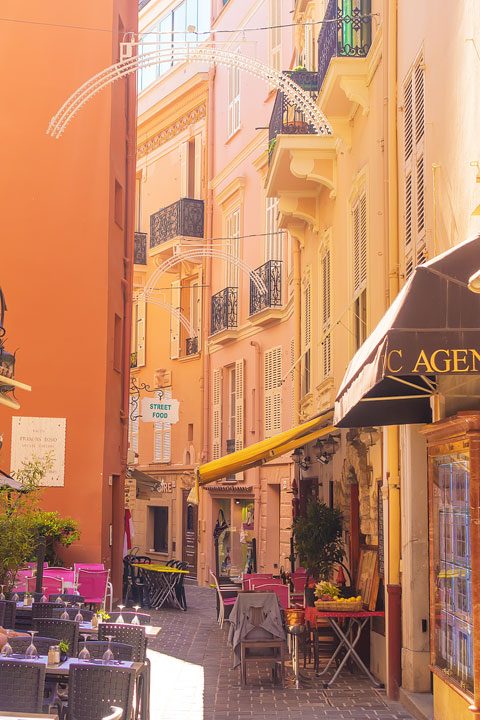 We explored the narrow alleyways of Old Town Monaco, established in the middle ages, weaving their way up the hill towards to palace.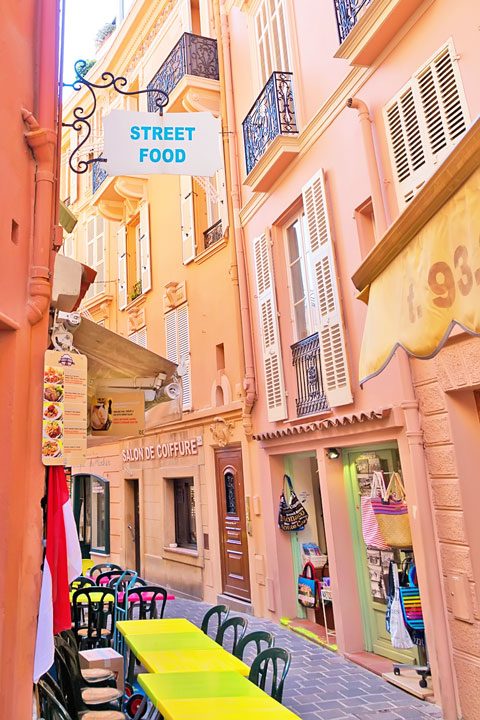 I could've spent all morning shopping (and eating!) here!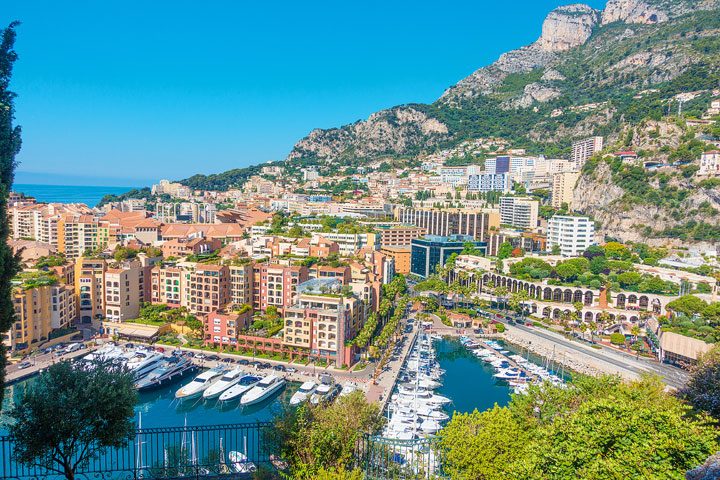 The palace is set atop a rocky boulder overlooking the Mediterranean Sea.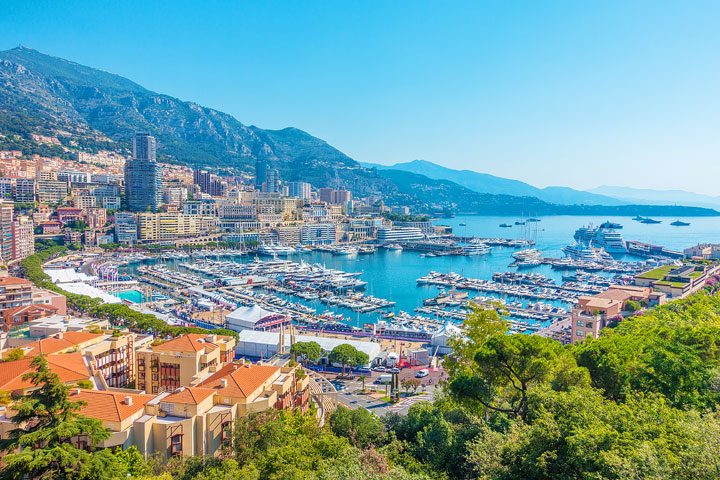 There were panoramic views everywhere we turned as we made our way back down the hill.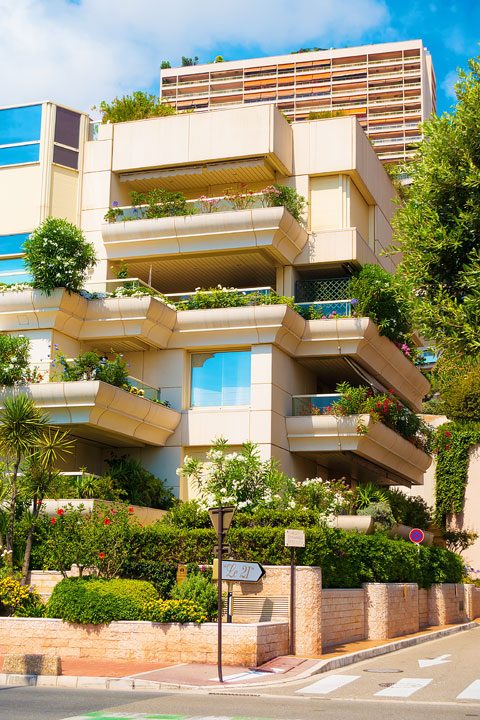 As we made our way back into Monte Carlo, the buildings turned hip and modern.
The beaches of Monte Carlo are gorgeous! There was a HUGE inflatable waterslide that I was DYING to go on. It had to have been 10 stories high. Next time for sure!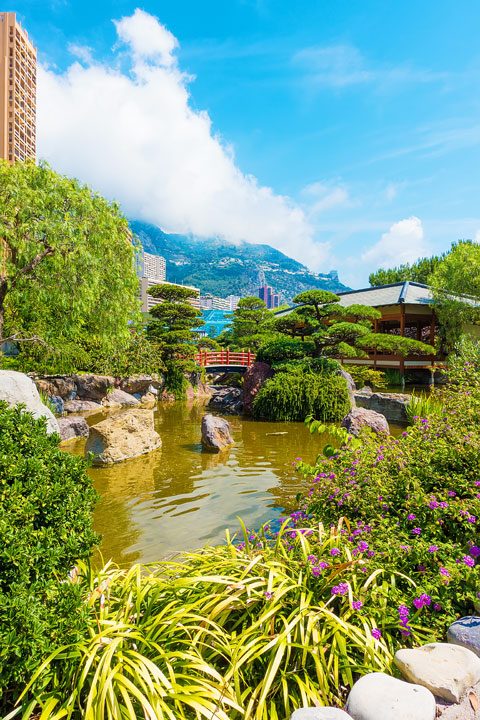 If you are in Monte Carlo, be sure to walk through the Japanese Tea Garden!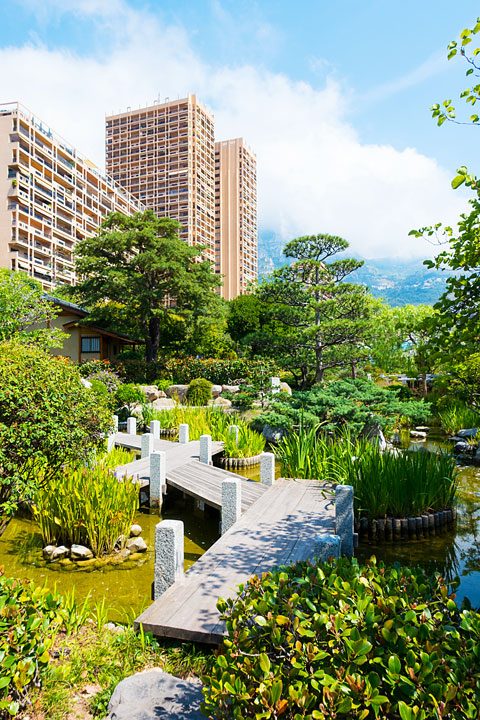 Such a peaceful garden.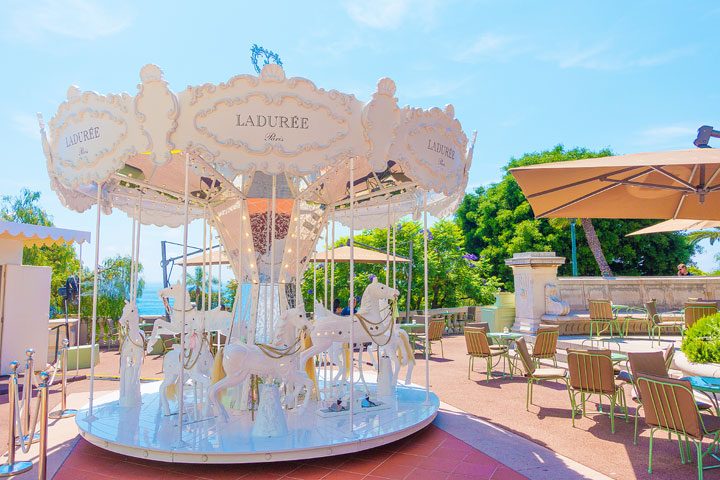 After a full morning of walking all over Monaco, we were so excited to see a Ladurée macaron shop! How beautiful is this all-white carousel?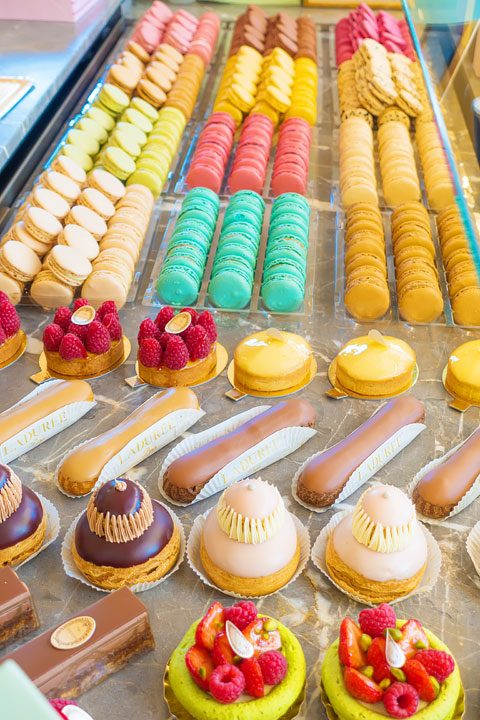 Loved all these fun pastries!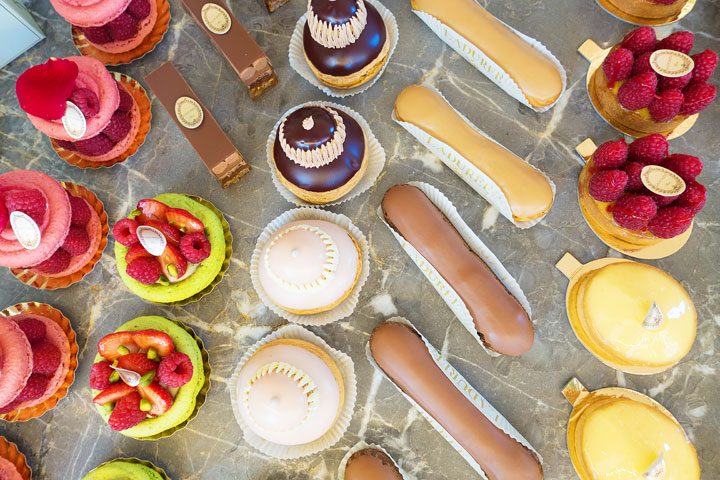 My favorite Ladurée macarons are vanilla, salted caramel, and strawberry candy. If you only get a few, those are totally my recommendations. But they have TONS of fun flavors!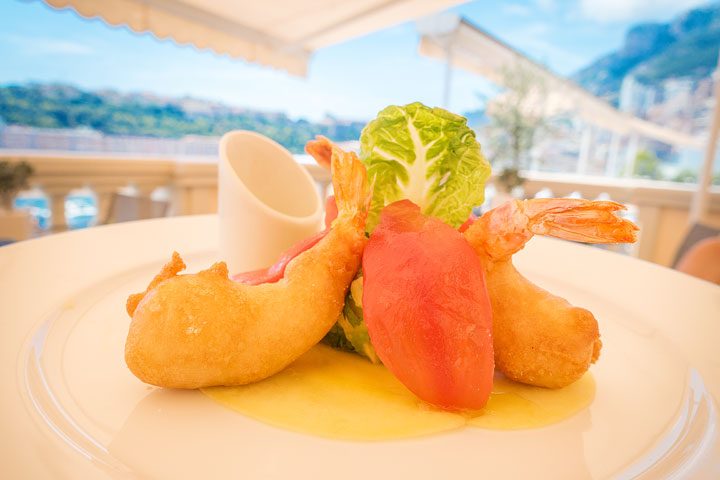 That afternoon we had lunch at the Michelin-starred L'Hirondelle at the Thermes Marins spa. We started with these prawn fritters with mango, avocado, tomatoes, and ponzu dressing. We also had the Fishes "Ã  la plancha", with fried zucchini blossoms, wild sea bass, organic salmon, and Mediterranean prawns. Seriously amazing!!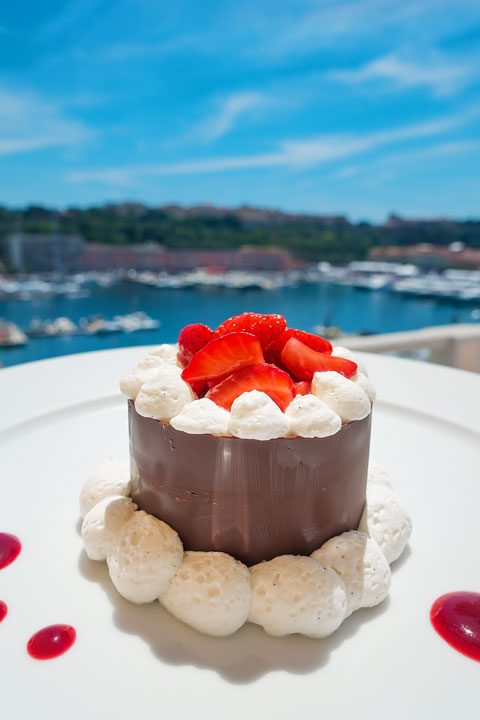 We could not pass up this strawberry chocolate dessert. The perfect lunch overlooking the harbor!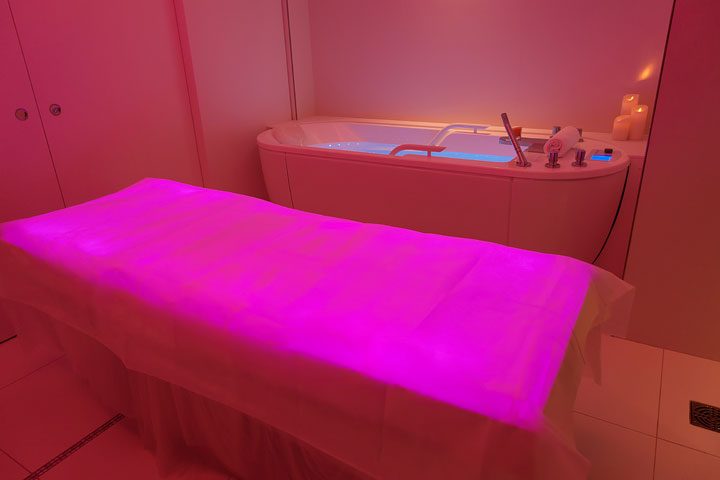 After lunch we had spa treatments at Thermes Marins, Monte Carlo's state-of-the-art spa and haven of luxury and tranquillity. It was one of the most unforgettable spa experiences I have ever had.
It started with a full body, lavender-scented, exfoliating sea salt and argan oil scrub on a water bed. That pink massage table you see is actually a water bed. The bed shapes exactly to the body, minimizing pressure and allowing the muscles to fully relax. It was like floating on a cloud.
That was followed by a citrus-scented bath and hydrotherapy massage, a detox (water weight eliminating) cocoon-like mud wrap, and finally a Mediterranean massage using *PURE GOLD FLECKED* olive oil. I'm not making this stuff up.
I left with the softest skin ever with faint sparkles of pure gold all over.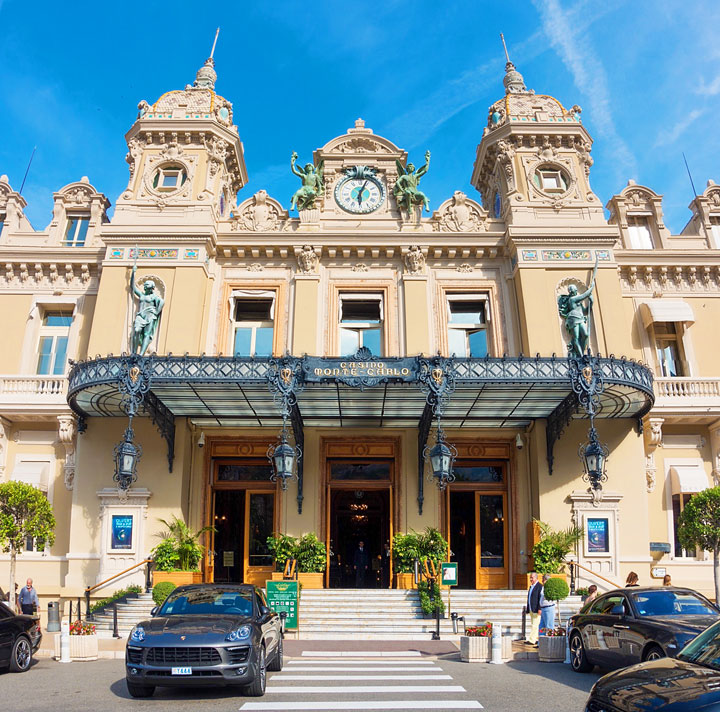 After our spa treatments we were ready for a night in Monte Carlo. We HAD to check out the famous Monte Carlo casino! Unfortunately this is all I can show you because there are no photos allowed inside, but I can say that while it was much smaller than I imagined it to be, it is SUPER swanky.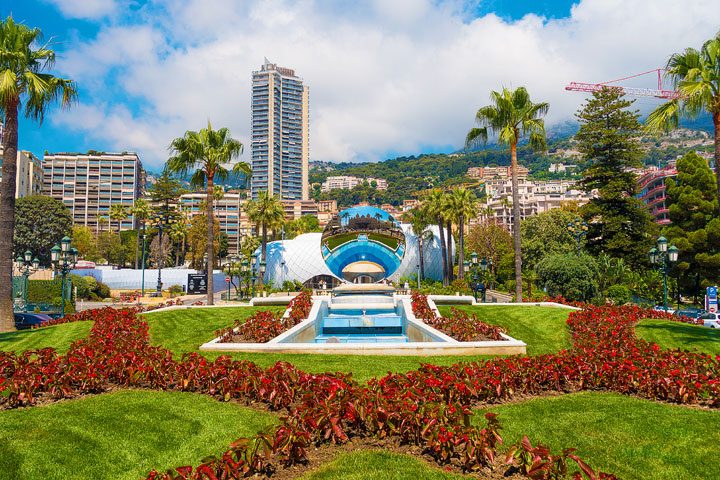 This is the view right across from the casino. You can actually see a reflection of the casino in the circular mirror in the middle. This round garden is the Place du Casino, the heart of Monte Carlo. Around this circle are many famous sites in Monte Carlo, like the Casino above, as well as a few other sites below…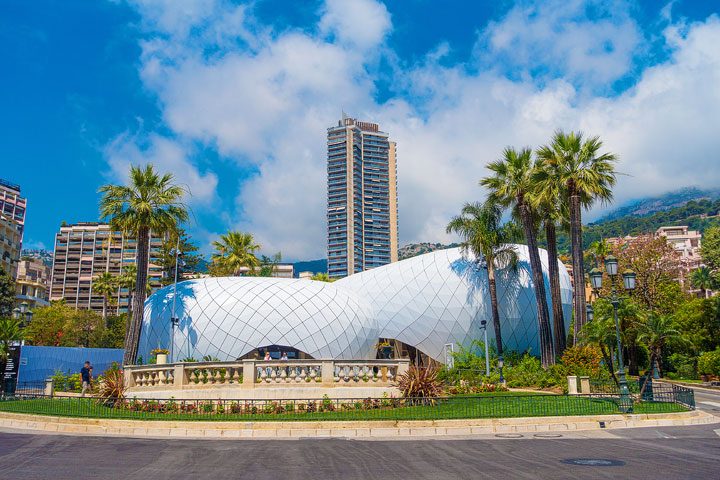 Like the ultra swanky Monte Carlo Shopping Promenade. This is luxury shopping at its finest. Seriously a one-of-a-kind outdoor shopping experience!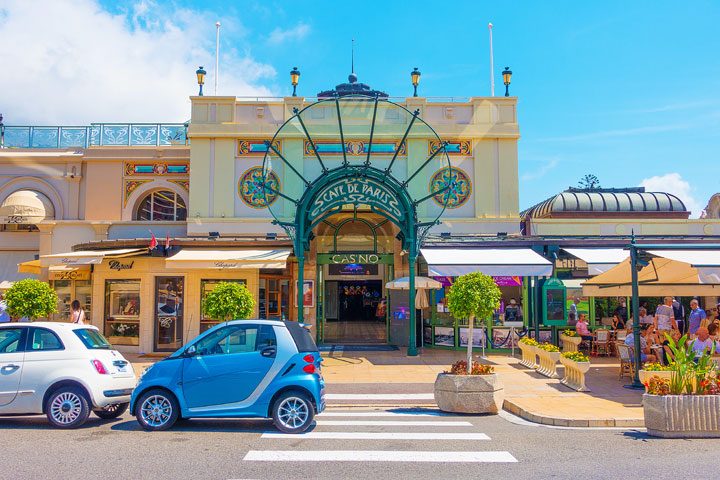 There's Cafe de Paris and its casino.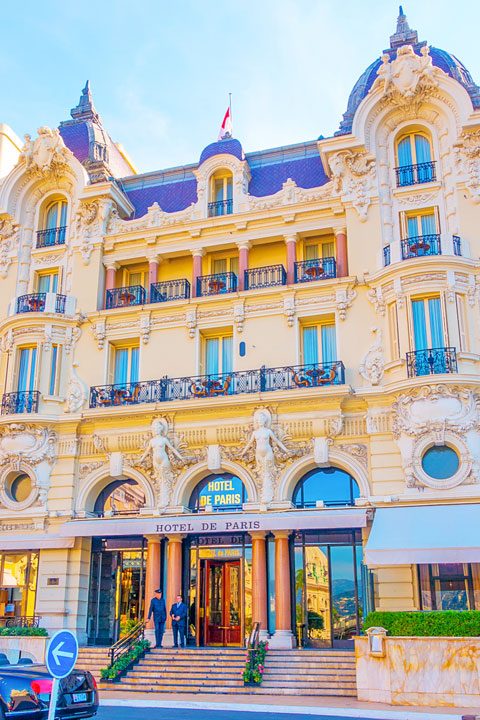 And the legendary Hotel de Paris.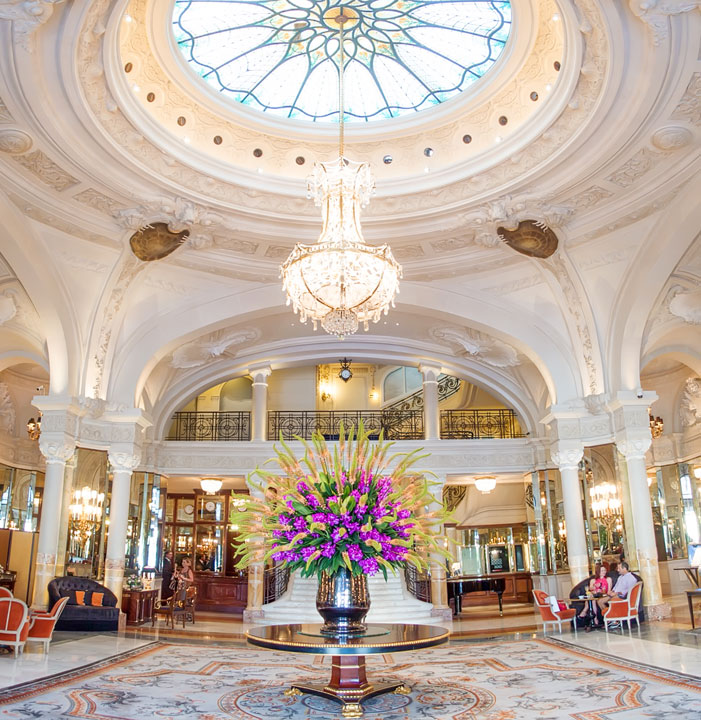 We checked in for the night here. They automatically transferred our luggage from the Hotel Hermitage, so we didn't have to do a thing.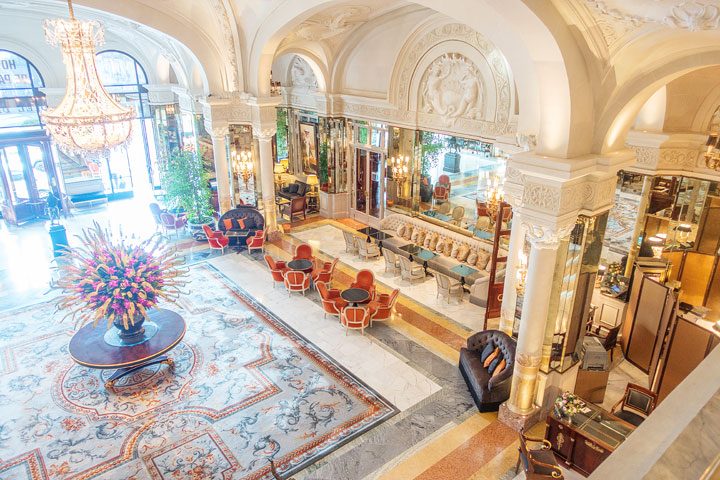 Loved this lobby!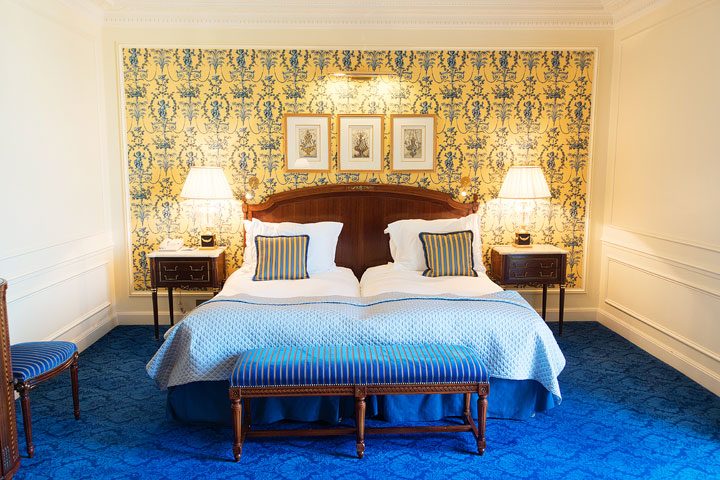 Our room was gorgeous.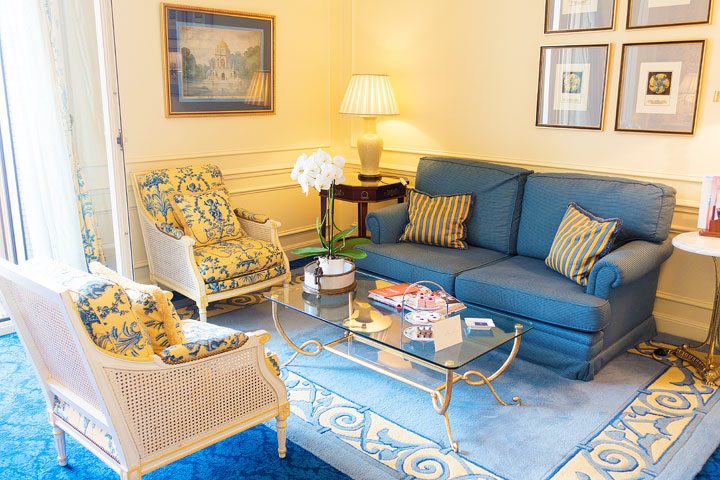 Loved this peaceful seating area.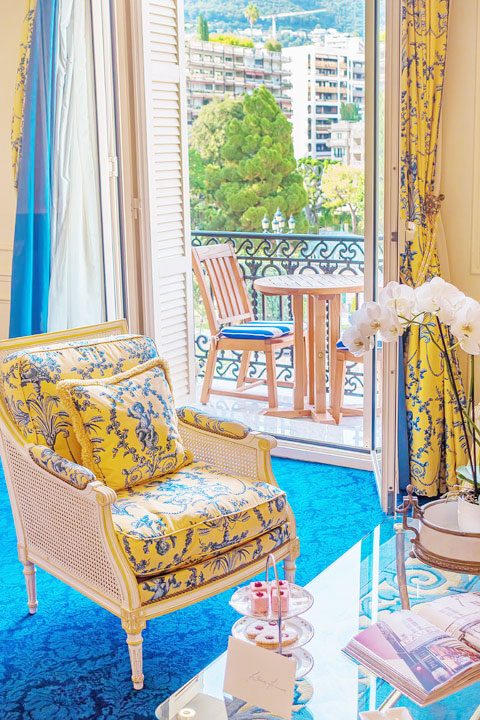 But we spent most of our time out here…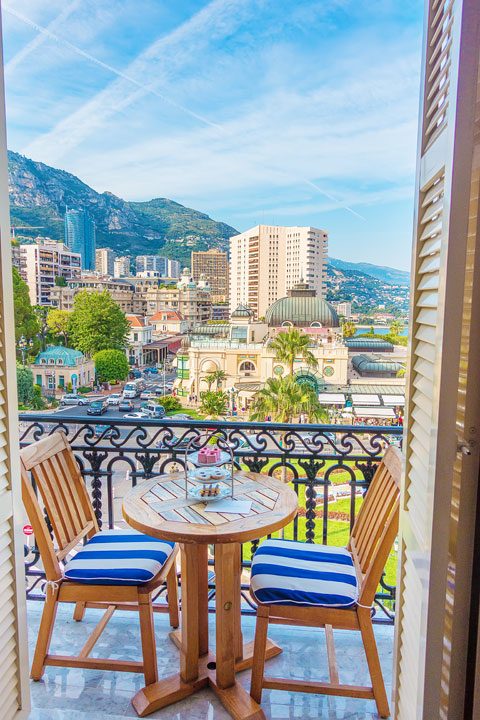 …On our balcony overlooking the Place du Casino.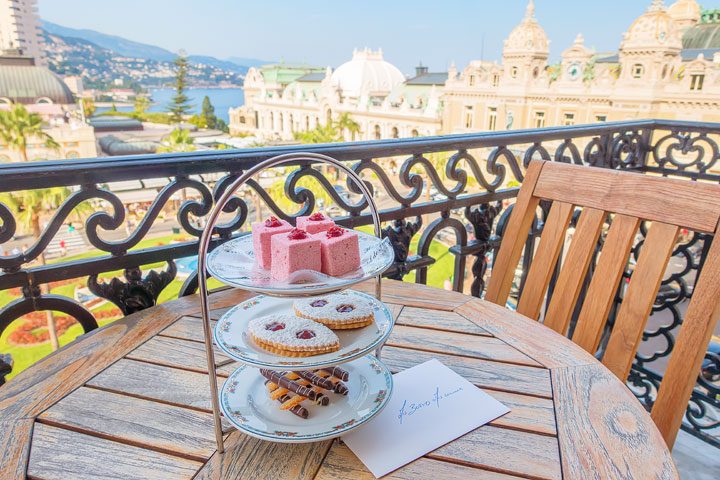 With our decadent afternoon snacks! Homemade marshmallows, strawberry Linzer cookies, and chocolate-covered candied orange peel.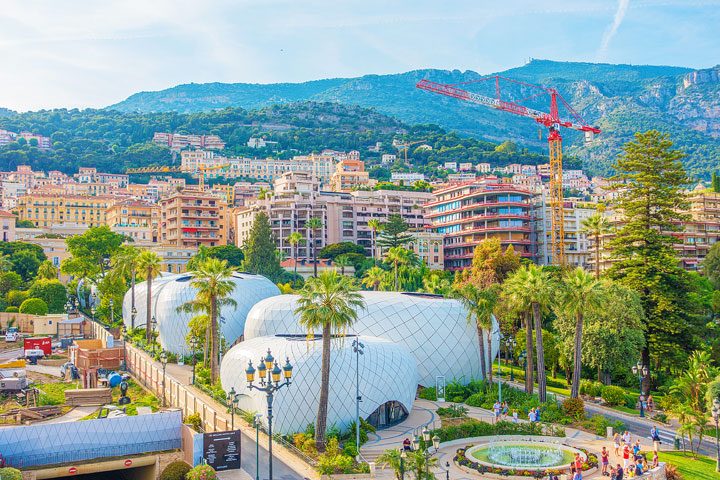 Here was the view from our balcony.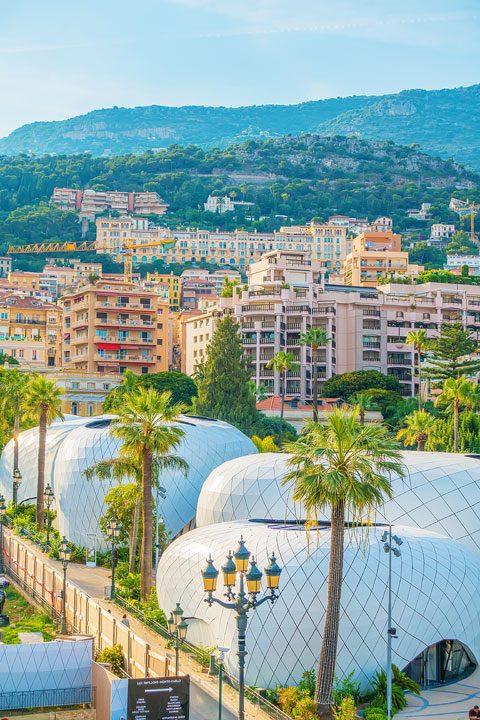 We could see all the shoppers at the Monte Carlo Shopping Promenade.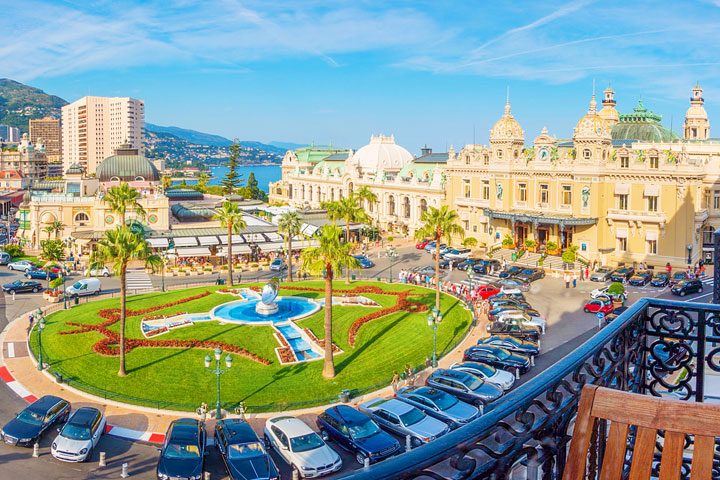 We had a direct view of the Monte Carlo Casino and all the major sites around the Place du Casino. I could sit out here and people-watch all day! The balconies of the Hotel de Paris are the place to see and be seen in Monte Carlo.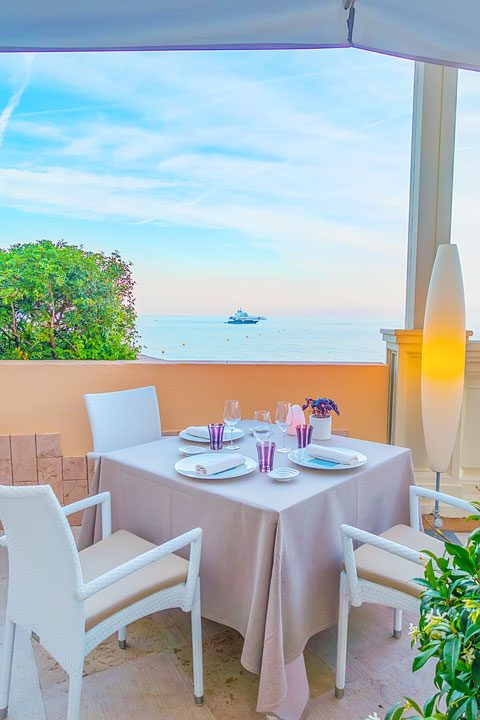 That evening was our last night in Monte Carlo, so we had a special dinner at the Michelin-starred Blue Bay restaurant.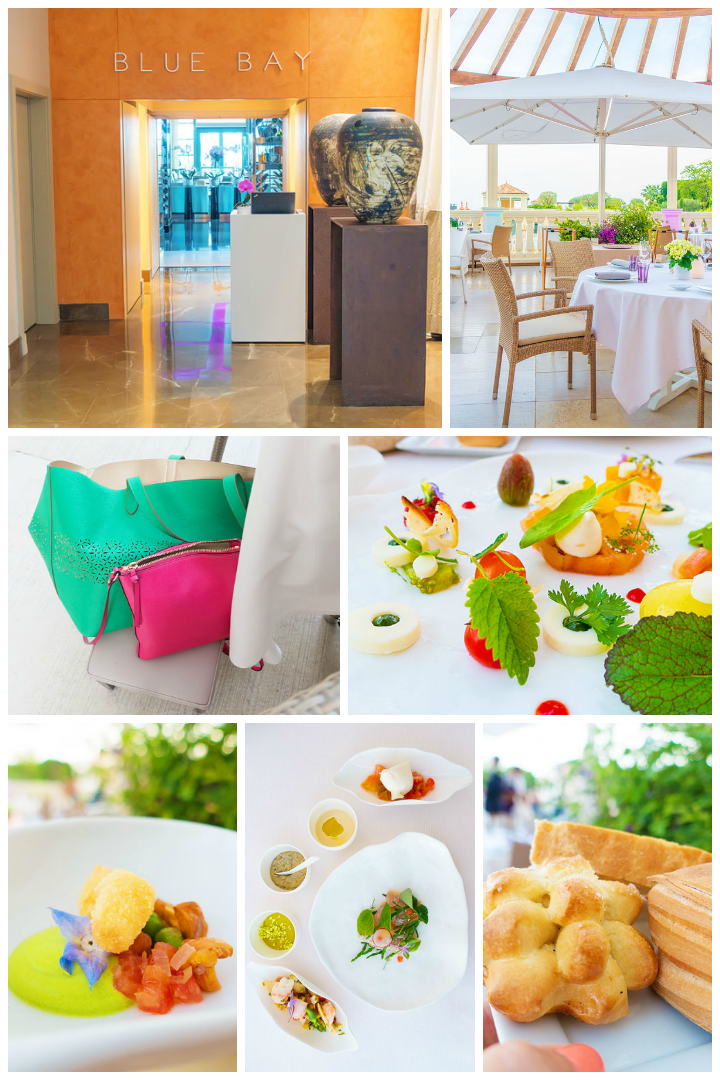 The weather in Monte Carlo was gorgeous all weekend, so we ate every meal outside. Such a treat. When we first sat down, they brought around a huge basket with tons of gourmet bread offerings. It was hard not to fill up on all the fabulous rolls! And how precious is this — all the restaurants we ate at in Monte Carlo brought out these cute little footstools for our purses.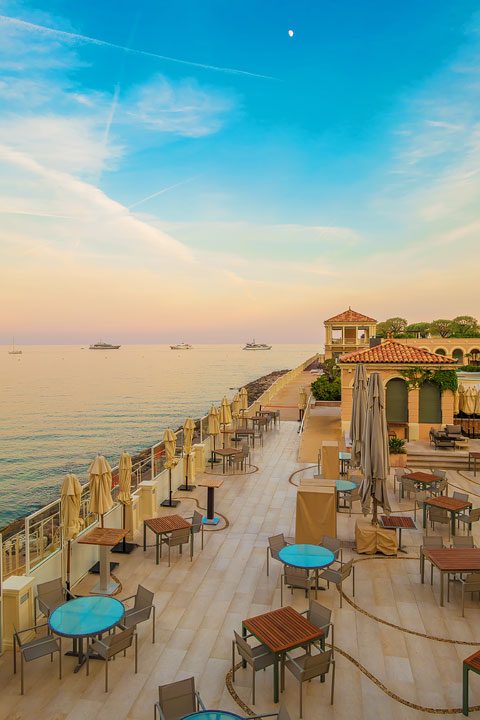 This was our view as the sun set over our last night in Monte Carlo.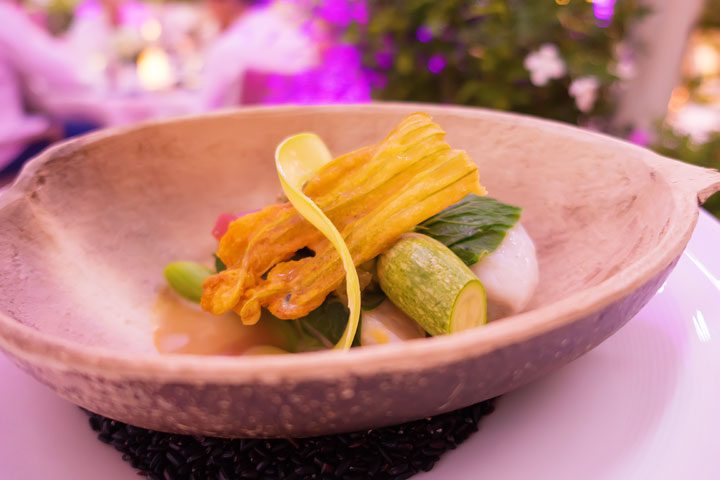 Dinner was phenomenal. The chef had prepared a special tasting menu just for us. Everything was amazingly fresh, delicious, and utterly gorgeous.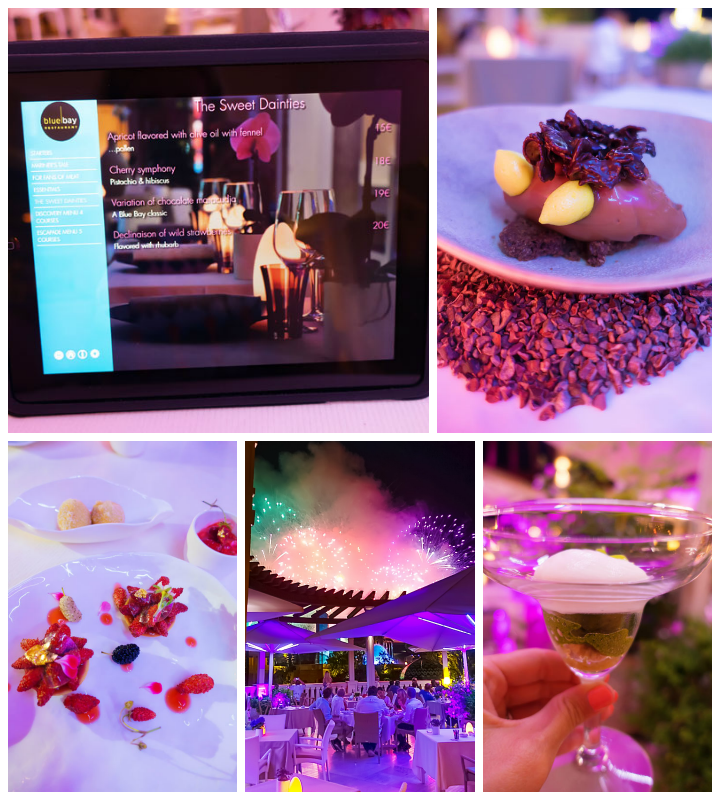 For dessert, they brought out an iPad for the menu. As we were savoring the last bites of an exception meal, the neatest thing happened.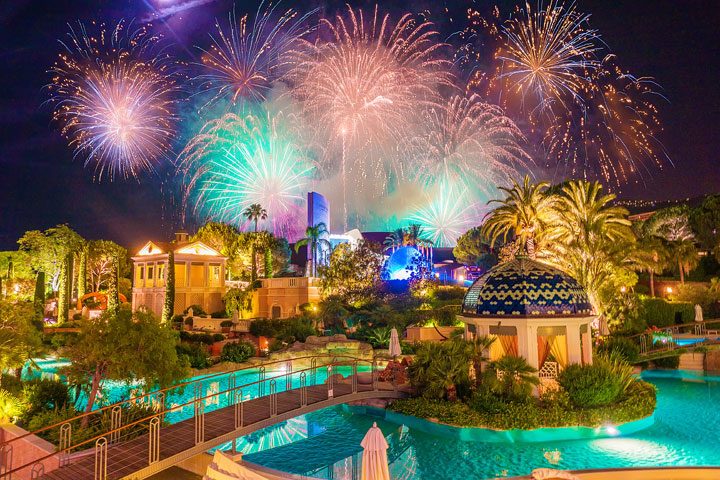 A truly unbelievable fireworks show started to go off over the bay. I have honestly never in my life seen a fireworks show this amazing before. So many lights and colors. Disney comes close. But this was incredible. Towards the end I just had to put my camera down and watch in amazement. The perfect ending to the perfect weekend.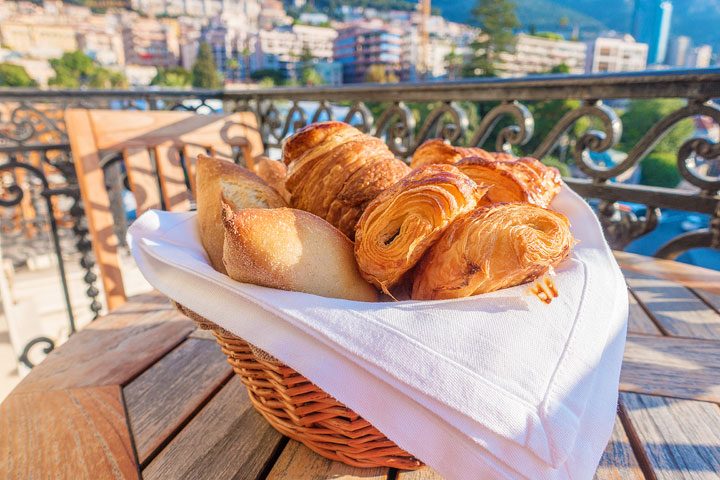 The next morning we got up early for our next adventure. We started the day with room service pastries on the balcony. I am still dreaming about those crispy, buttery croissants.
Stay tuned for our next adventure in the French Riviera! :)