Kevin's brother got an adorable new dog named Louie last weekend! Help me welcome this perfect puppy to the family!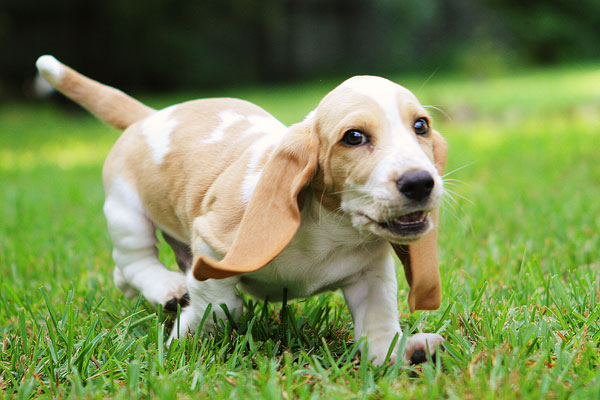 Meet Louie
He's a hound dog! And those ears are just too cute to handle!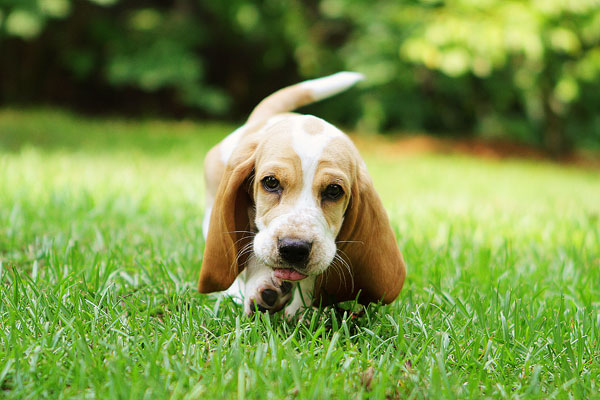 Louie is Miley and Howie's new cousin. This sweet little fella belongs to Kevin's brother.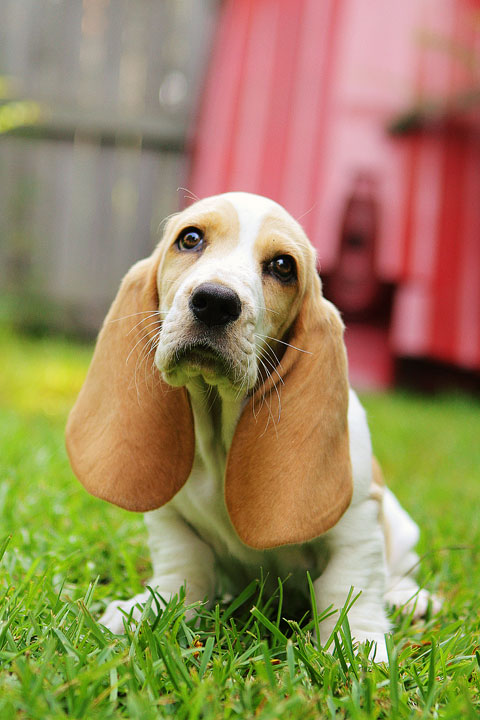 We got to meet him last weekend and I fell in love. I vowed to puppy snatch Louie and bring him home with me.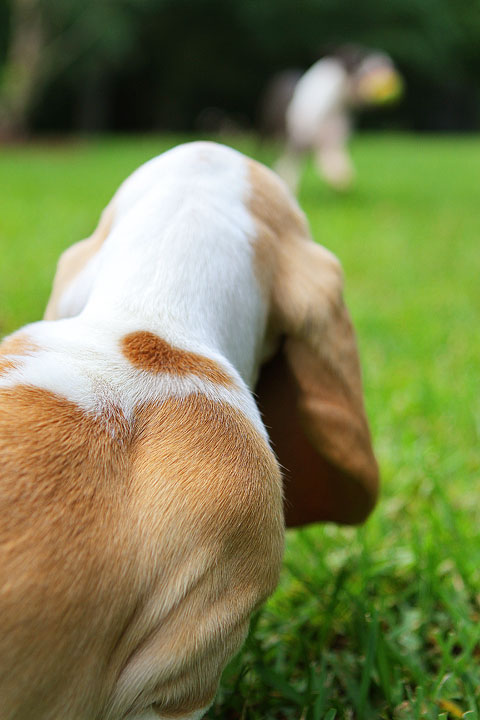 He's got a heart-shaped spot on his shoulder. Melt.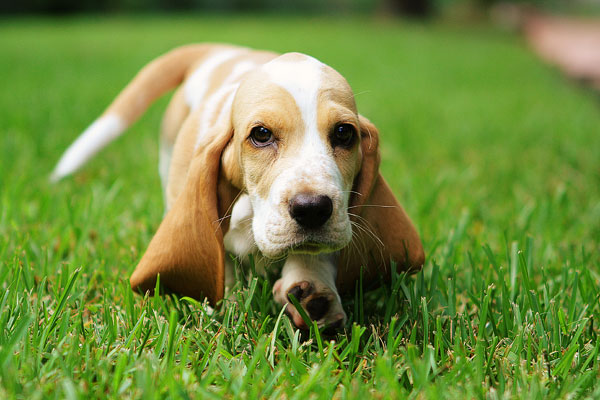 And puppy breath. Sweet, precious puppy breath.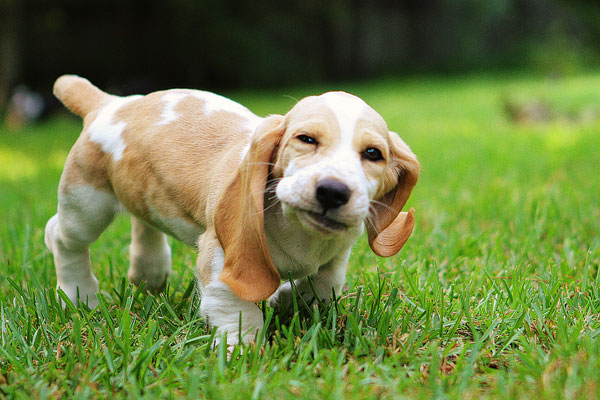 I miss puppy breath.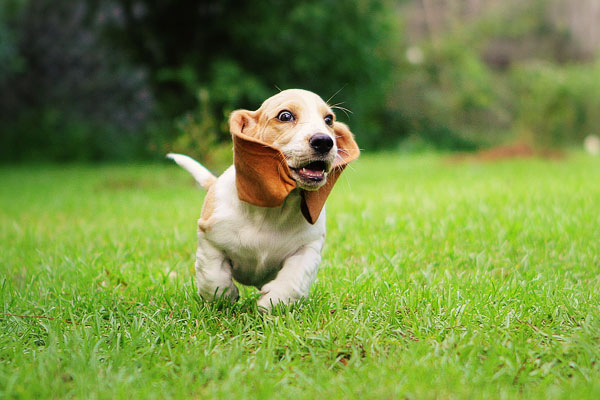 Louie can run!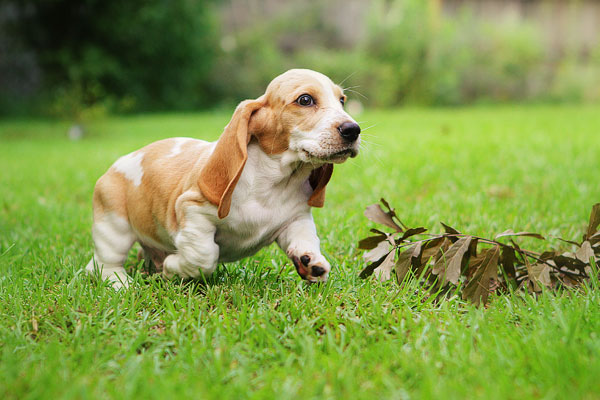 But not for long before he tires out.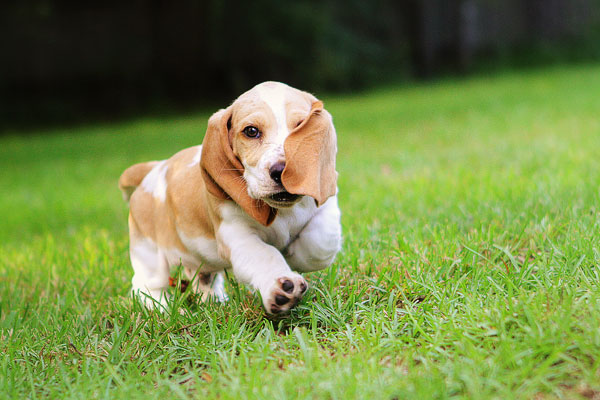 He's got comically large, adorable, floppy ears.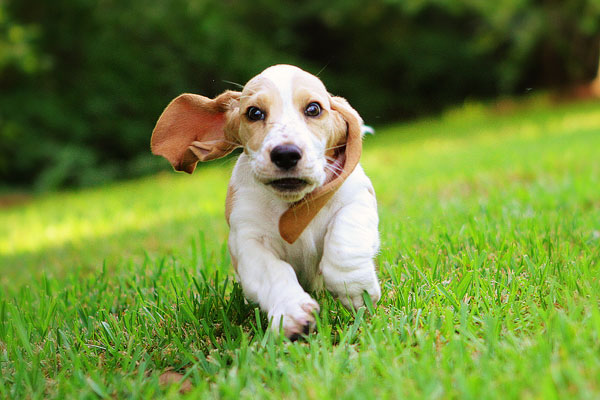 And ginormous Frito feet.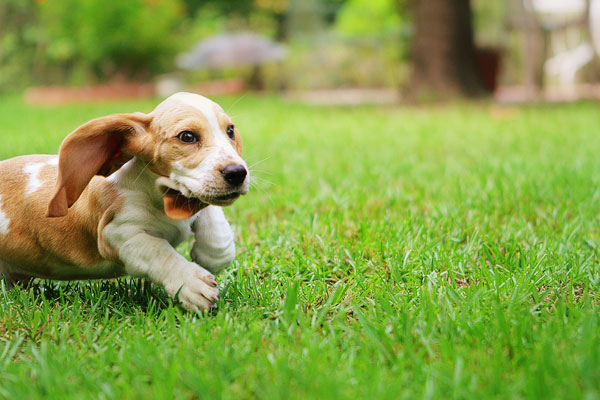 He's soft, wrinkly, wiggly, scoopable, and huggable.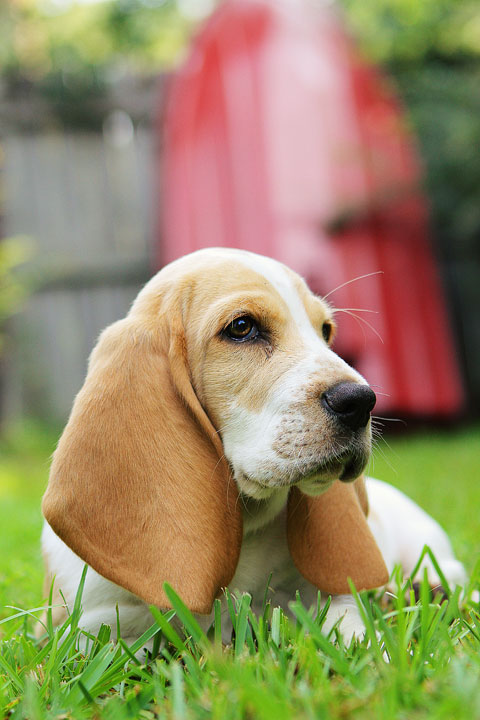 I'm definitely puppy snatching this cutie with his smooshy, kissable jowls and wet, curious nose.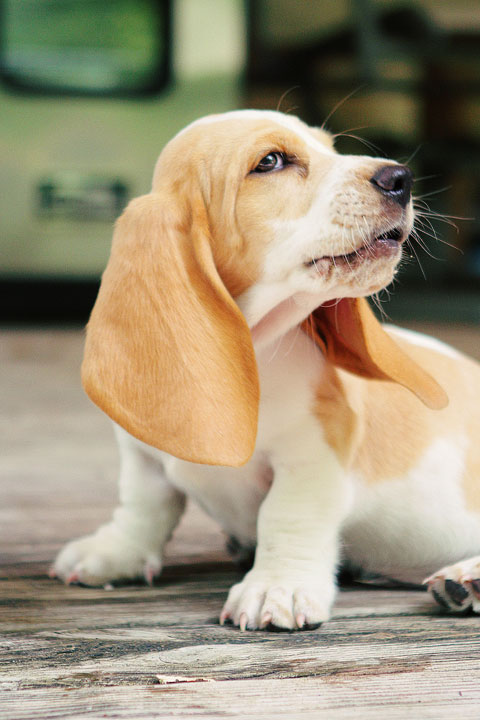 Louie can howl.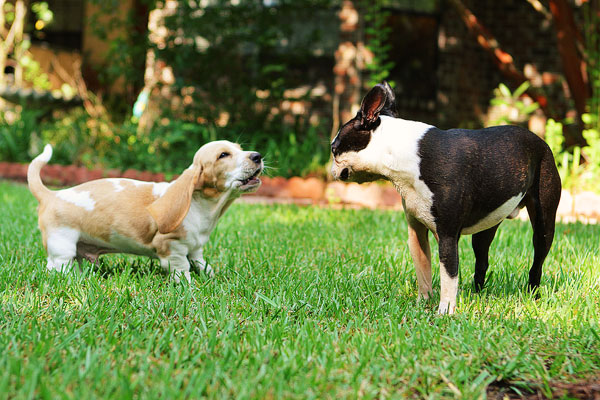 Play with me Howie!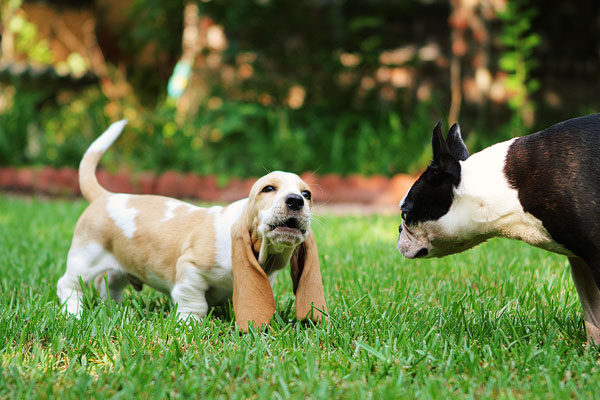 Howie just doesn't understand.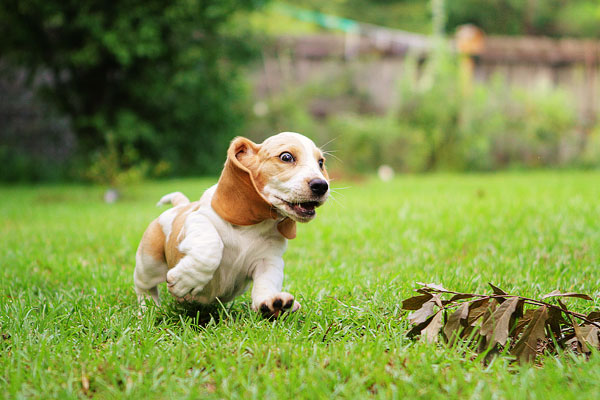 They don't speak the same language.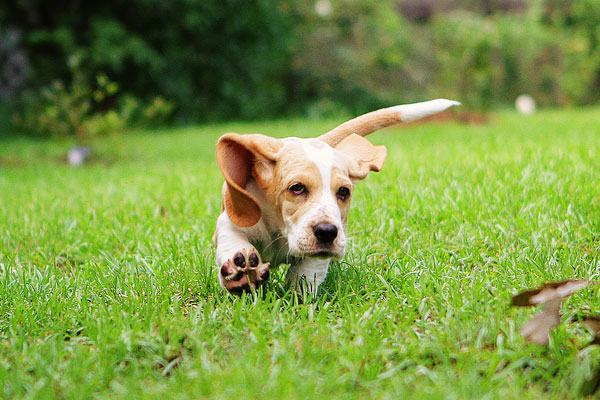 Play Time With Miley and Howie
Louie tried so hard to keep up with Miley and Howie but they just ran right over him.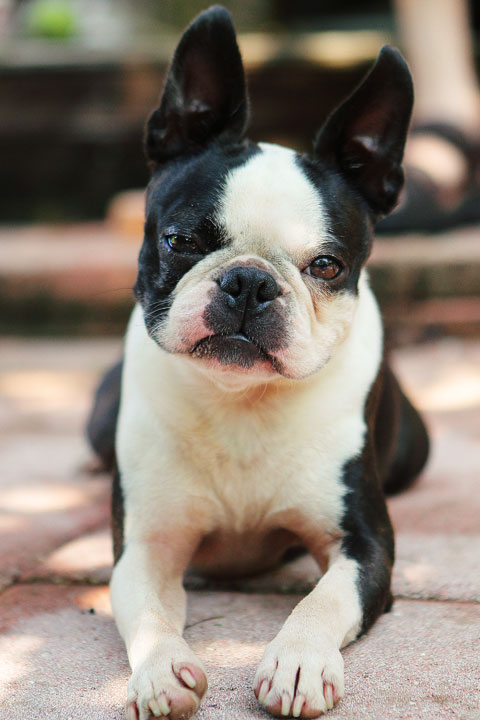 Howie is a little jealous that he's not the baby anymore.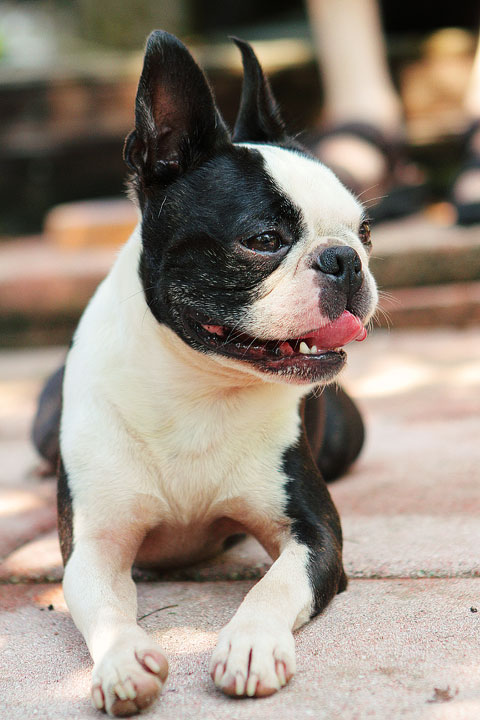 Oh Howie. My little gray-faced man. I am in complete denial of the fact that you're almost 5 years old.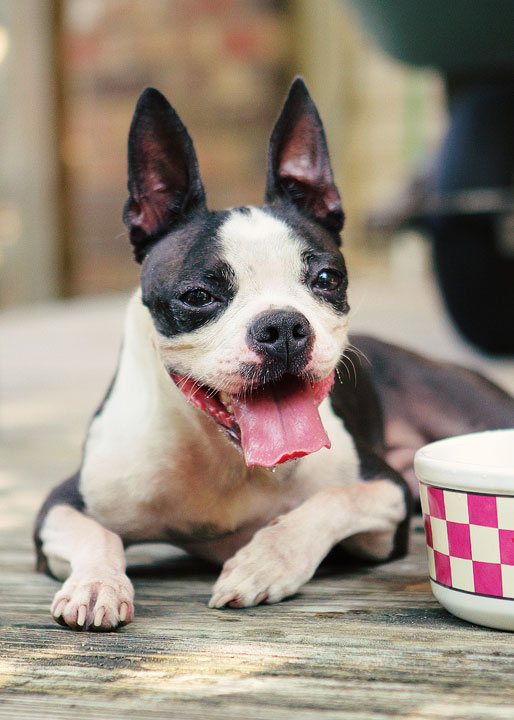 This is my girl. My darlin' heart.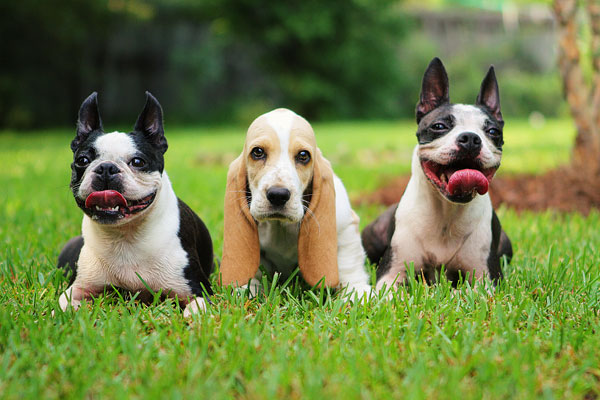 Being this cute is exhausting.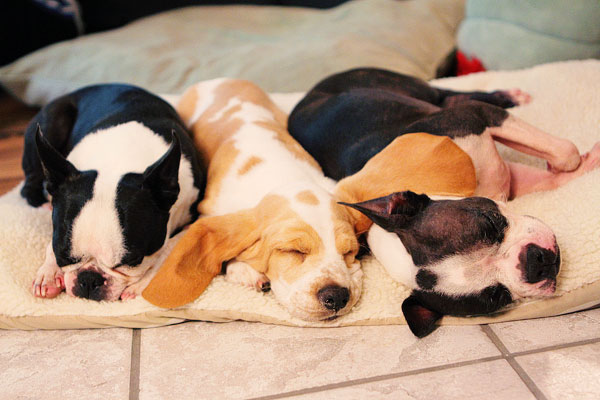 And results in this.
Have a great Wednesday!