Cookie Dough Billionaire Bars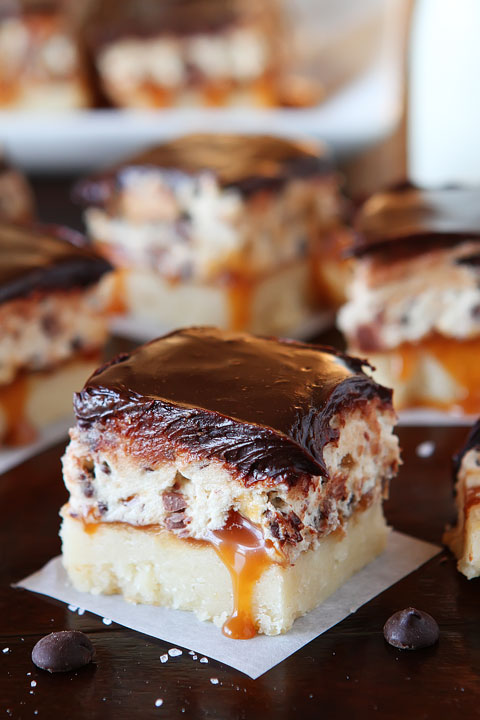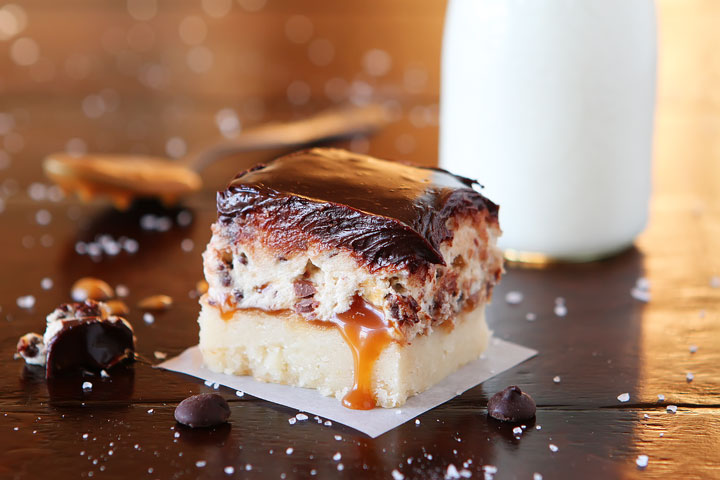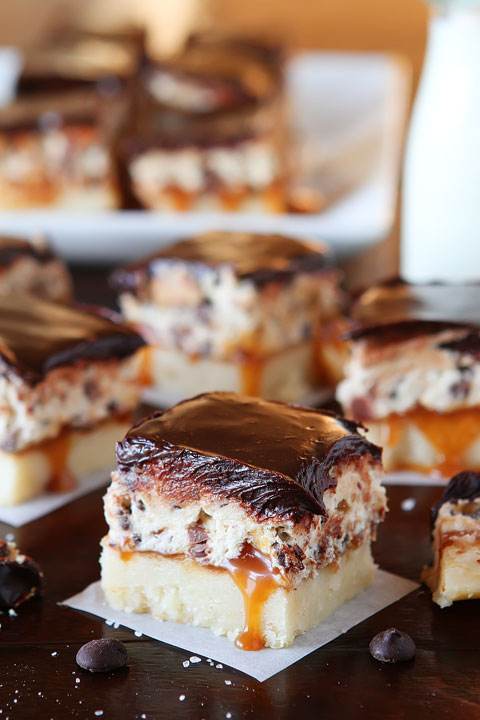 New recipe on Kevin & Amanda Recipes today! :)
These bars are hands down one of the best things I've ever made.
It combines my four favorite things:
Shortbread
Salted Caramel Sauce
Cookie Dough (egg free, so it's safe to eat!) and…
Chocolate Ganache
All in one amazing bite! I pretty much want to run away with these bars and live together on a deserted island.
Click the title to get the recipe and make these ASAP:
Cookie Dough Billionaire Bars Recipe
Enjoy!! :)